Description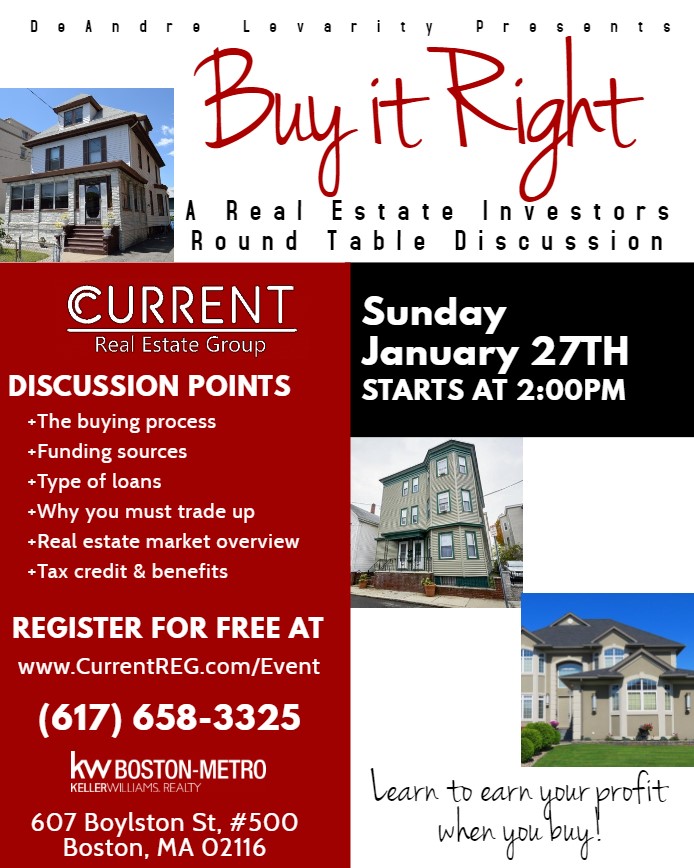 Join the Round Table discussion as investors of all experience levels come together to learn the value of buying right.

They say that one of the most important differences between successful investors and those who struggle is that successful ones know they make their profit when they buy the property, not when they sell it.

Get ready to learn and share about the following:

+The buying process
+Funding sources
+Type of loans
+Why you must trade up
+Real estate market overview
+Tax credit & benefits

Come mix and mingle with vets and newbies as we kick 2019 off proper.

We have some great prizes to give away so be sure you are in the building!

NOTE: Everyone is welcome and if you plan on starting or growing your real estate investment portfolio this year then you won't want to miss out!