Description
This is how it works: The Chico and Oroville Optimist Clubs organize the community to remember 9/11 by honoring its local firefighters and emergency responders. The Firefighters/Emergency Responders of Butte County are invited to have breakfast purchased by the community and be honored on a Sunday close to September 11th at Logan's Roadhouse Restaurant in Chico CA.
When they arrive they are greeted, and their photos are taken next to their fire trucks.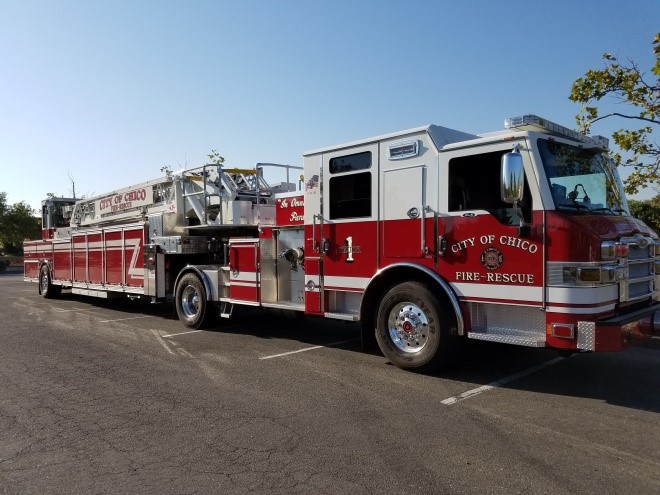 As they enter, they are announced, honored and given a souvenir ticket and entered in the raffle. They are seated at a centrally located table of honor, they are served their breakfast expeditiously and are free to leave as they finish or as duty calls.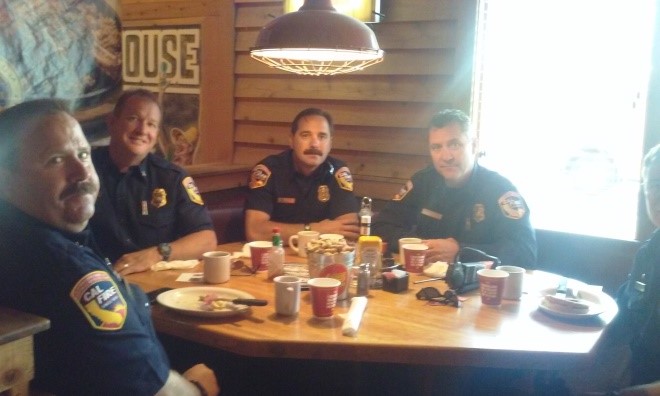 It is very exciting with fire trucks and firefighters arriving and departing throughout the morning. The firefighters generally put a couple of fire trucks and equipment on display in front of the restaurant and young and old alike have opportunities to interact with the firefighters as they display their gear.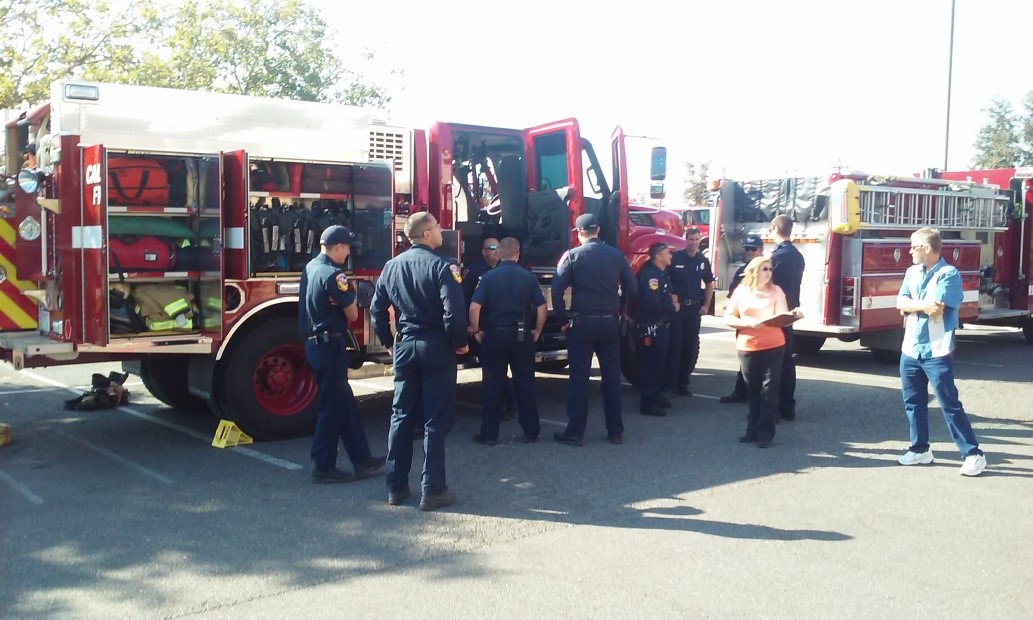 Folks from the community come and fill in the rest of the restaurant interacting with the firefighters. Local dignitaries, community leaders, table sponsors, community members are scheduled to speak for our community remembering 9/11 and honoring our firefighters in a program that runs continuously throughout the morning. Young people from the Chico and Oroville Boys and Girls Club, Leaders in Training Program serve breakfast to the attendees. Young musicians provide entertainment between speeches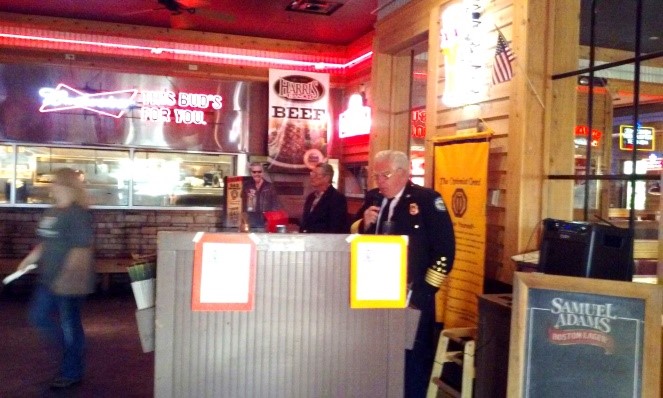 Buy a FirefightER Breakfast on 9/11 2019 will be held at Logan's Roadhouse Restaurant, Chico between 8:00 AM and 10:00 AM on Sunday 9/8/19, tickets are being sold for two serving times, 8-9AM and 9-10 AM. The event will be open to the public, with purchased tickets.
Tickets are $20.00 and available at the Oroville and Chico Chambers of Commerce online at EventBrite.com and at the door. A single ticket cost $20.00 and pays for your own breakfast and breakfast for one Firefighter. Tickets for Virtual Tables of 6 are available for organizations. They cost $120.00 and provide breakfast for six members of your organization plus six breakfasts for firefighters. With a Virtual Table for Six, the sponsoring group can fly their banner during the event and their leader will be put on the event schedule to introduce the group, remember 9/11 and express their appreciation for our Firefighters/ Emergency Responders.