Description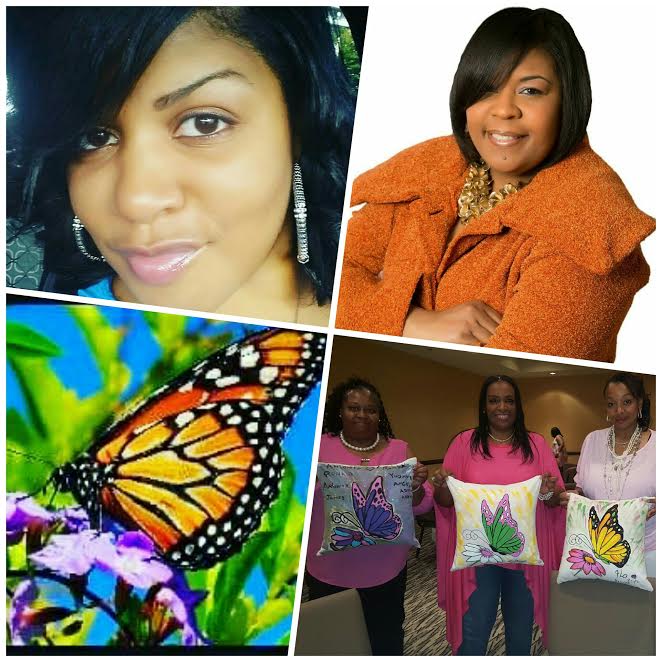 Sandy's Land Presents
The Butterflyy Affair
Sunday, June 4, 2017
at the Riverside Marina, 11000 Freud St., Detroit MI 48214
This event is OPEN TO THE PUBLIC and IS KID FRIENDLY.
What to expect: Pillow Painting of a Beautiful Butterfly, Release of your very own Butterfly, Face Painting, Delicious Food, Inspiration and Entertainment. TICKETS MUST BE PURCHASED IN ADVANCE DUE TO PRE ORDER OF SUPPLIES. THERE ARE TWO TICKETS FOR THIS EVENT $20 & $50.
If you have questions send email to sandysland@gmail.com.
2:00 p.m. Individual Butterfly Release for $20 includes face painting, arts & craft, drink, and snack. Great for Children and Adults.
3:00 pm. Food Served to Participants of the Butterfly Pillow Paint portion of the event. FYI, Tickets have been purchased by Women 30.
3:30 p.m. Painting of a Large Monarch and Daisy on a 16"x16" pillow, Delicious Food and Entertainment for $50. Mr. Smooth Soulful Cafe, Mr. Darnell Kendricks will prepare his famous Waffle, Wings and Soul Cafe Strawberry Salad. You will have two Dessert Waffle Batters to choose from Strawberry Lemonade or Pecan Prelaine and Cream.
Entertainment will be: *Comedienne Crystal P who has opened for Diana Ross, Steve Harvey, Maze, Chaka Khan, Jeffery Osborne and Kirk Whalum.
*Monica Marie Jones is an Author, Radio Personality, Consultant and Motiviational Speakers will be the speaker for the evening. She has worked with Dorinda Clark-Cole and Kierra "Ki-Ki" Sheard.