Description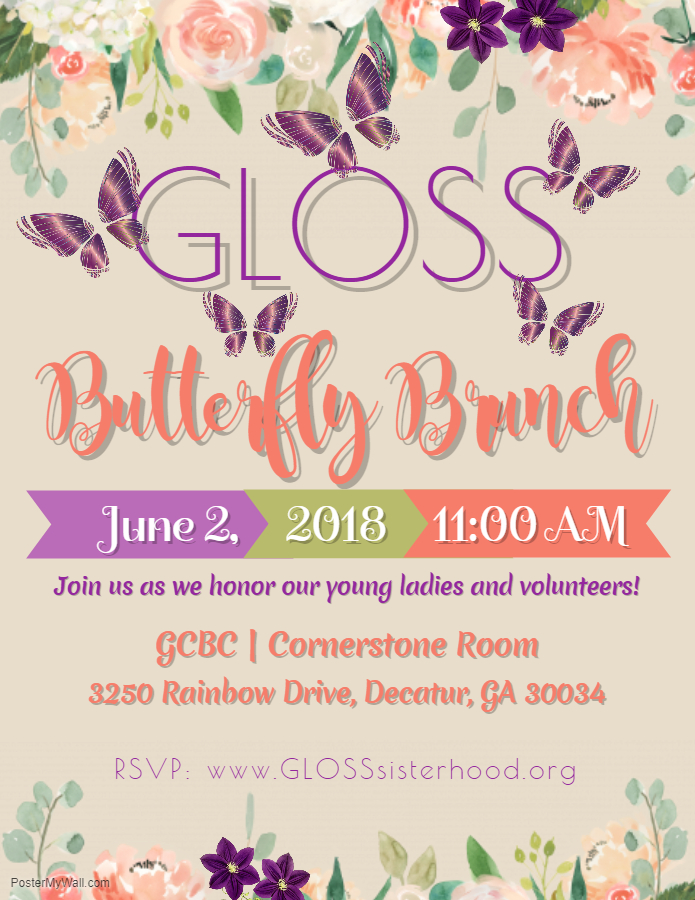 ABOUT
This event is the perfect opportunity to learn about GLOSS and celebrate those currently involved in this fantastic organization! We are excited about meeting potential GLOSS GIRLS (ages 8-16), VOLUNTEERS and PARTNERS (business owners, leaders of churches, schools, community based organizations and etc.)!
ATTIRE
The attire is "casual best". Our GLOSS girls and volunteer leaders will be dressed in GLOSS's signature colors, purple and orange. We humbly ask that you adorn yourself in other colors so that our GLOSS sisterhood can stand out. Thank you for your gracious understanding!
LOCATION & PARKING
The event will be hosted on the campus of Greenforest Community Baptist Church in the Cornerstone Room. The Cornerstone Room is located on the lower level of the main sanctuary building.
Turn into the church's main entrance (you will see the church's sign). Drive up the long one lane driveway in to the main parking lot. Continue you driving until you reach spaces near the glass domed building. You may park in any available space near the canopy.
INQUIRIES
You may contact us at GLOSSsisterhood@gmail.com if you have questions or concerns.