Description
#BUTTERBALLONHIGH Boston's Favorite Thanksgiving Eve Party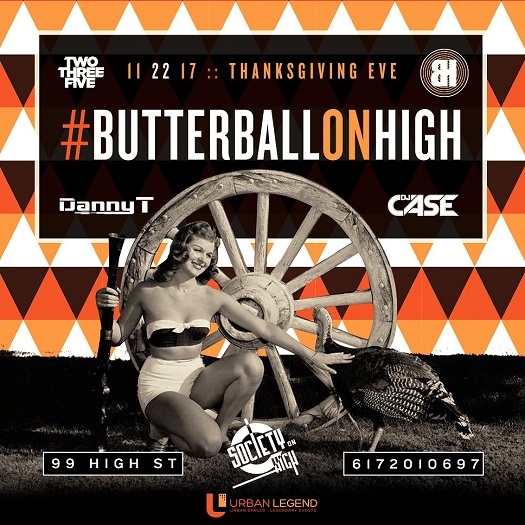 Join us inside Boston's upscale chic lounge Society On High located in the financial district for our 3rd Annual Butterball On High Thanksgiving Eve Party. This is a night where family and friends reunite with one another so bring your friends to Society & party with us!
DJ Case & DJ Danny T will providing the music from 9-2am
VIP Table reservations are available. First come first serve. Please contact Ryan McCusker 617-201-0697 for more info.
For more events, photos & more visit our website.