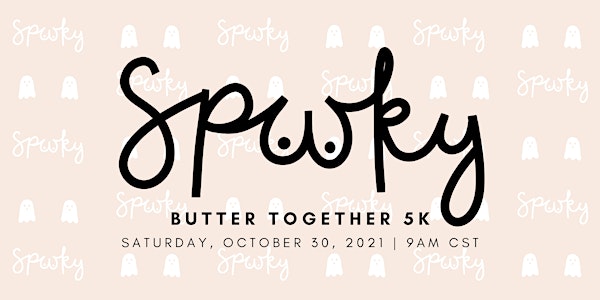 Butter Together Spooky 5K For Breast Cancer Research
Please join us for our 2nd Annual Butter Together Spooky 5K to raise awareness for the Breast Cancer Research Foundation!
When and where
Location
Evelyn's Park Conservancy 4400 Bellaire Boulevard Bellaire, TX 77401
About this event
Join us as we walk to raise awareness for breast cancer research! We're so excited to host both an in-person walk as well as virtual! If you're local to the Houston area and would like to join us in-person, please sign up on this page! All proceeds from ticket sales go to breast cancer research!
If you're not local to Houston and can't join us for our in-person walk, you do NOT need to purchase a ticket on this page! Rather, tag us @Dressupbuttercup from wherever you're walking, whether it's on a treadmill or around your neighborhood, and we'll donate $1 for every tag!
Be sure to share this page with friends and family because afterall, we're Butter Together! :)
FAQ:
Q: Are dogs allowed in Evelyn's Park?
A: Unfortunately, no pets are allowed in Evelyn's Park :( We'll miss your furry friends but we're excited to see you!
Q: Can I bring my kids?
A: ABSOLUTELY! Bring the whole fam! You can also bring strollers if you need to!
Q: Do my kids need a ticket?
A: If you feel led to purchasing a ticket for your child, please do as all ticket proceeds go straight to charity! However, children do not need a ticket to attend the event!
Q: Are shirts included in the ticket price?
A: Shirts are not included in the ticket price; however, they are available for purchase here!
Q: Does everyone in my party need to purchase a ticket?
A: Yes please - with the exception of the kiddos! It gives a more accurate headcount and all proceeds go to charity! :)
Q: Do I have to attend both the walk and post-walk bar tab at Betsy's?
A: No! You can come to one or both! Just as long as you purchase a ticket!
Q: Will the walk start right at 9 AM?
A: Yes! But if you're running a little behind, feel free to jump in whenever you arrive!
Q: What if I can't attend the in-person walk but want to participate somehow?
A: You can also participate virtually! Please tag us @Dressupbuttercup when you walk! Every tag we get we will donate $1 to The Breast Cancer Research Foundation! If you'd like to donate directly, you can help us reach our donation goal by donating here! We'll miss you for sure and hopefully you can come to another event in the future!
Q: Will Ted be in a costume?
A: He doesn't know it yet, but 100% absolutely
A little sneakpeak of what you might see at the 5K...