July Ride! It's SnowBusters fun bike ride . Get out, get some sun and have some fun as we take another scenic bike ride.
About this event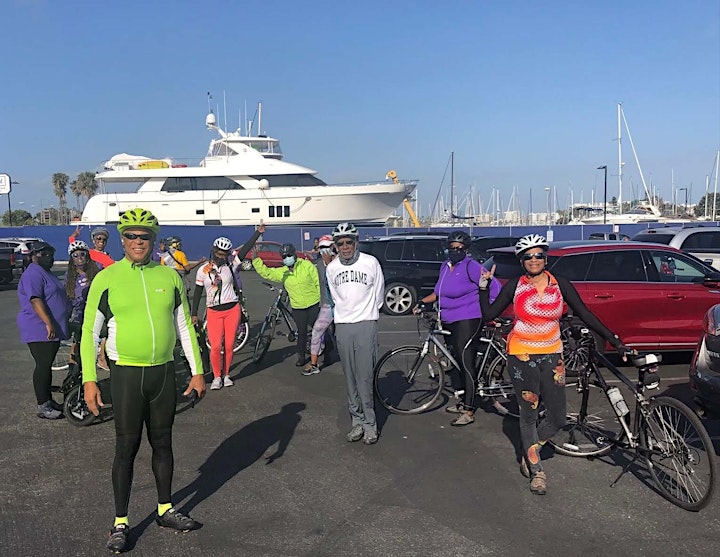 Okay, it is time to ride again! With recent events, it's good for us get out of the house and enjoy the sunshine and fresh air while distancing safely. The SnowBusters have decided to continue monthly bike rides to help us get in shape and stay healthy.
Join Art and Ken of 4 Seasons West, for our next of many rides:
Saturday, July 24th
Dock 52, Marina del Rey
8:00 am - try to arrive early as the bike path fills quickly.
We will meet at Dock 52 Free Parking Lot and then ride south to Manhattan Beach Pier. Continue to the Strand (beach) across from Starbucks on Hermosa Ave & 13th . After a brief rest, we turnaround and return. Brunch 2-2.5 hrs after start (TBD).
If you have any questions or need more information contact Art at Artj@snowbusters.org.
Organizer of Buster Bikers
SnowBusters Ski Club is one of over fifty clubs associated with the National Brotherhood of Skiers (NBS). The mission of this national nonprofit organization with over 3,500 members is: "To identify, develop and support athletes of color who will WIN Olympic and international winter sports competitions representing the United States and to increase participation in winter sports."
The NBS is recognized by the ski industry as one of the largest ski organizations and its Summit as the largest gathering of skiers and riders, more than any other ski convention in the United States.

Our fundraisers allow us to sponsor outdoor activities such as skiing/snowboarding, camping and hiking trips for underprivileged youth in Pasadena and the surrounding communities. We believe by exposing our local youth to alternative outdoor activities, we are providing them with the tools to expand their horizons beyond their neighborhoods.