Bust Your Negative Financial Karma with MURUGA! - Mohini's FREE Seminar (30...
Description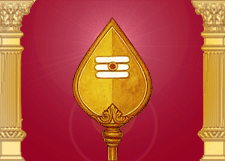 Muruga's Vel Is Your Weapon To Dissolve Debt, Disease & Negativity
Namaste everyone,
As you may know, we are organising another powerspot trip to India, i.e the "Boost Your Wealth!" Prosperity Powerspot Trip to India 2011 from 26 to 28 August 2011.
To learn more about the Trip, please click HERE: "Boost Your Wealth!" Prosperity Powerspot Trip 2011
The Trip has been specially designed to help you:
dissolve your most stubborn and negative financial karmas (by connecting with divine archetype MURUGA)

boost your good financial karma when you visit NavaTirupati (9 Temples of Vishnu), which represent some of the greatest powerspots for VISHNU and for wealth and abundance.
For the benefit of those attending the Trip, Mohini will introduce you to the two archetypes we will be connecting with i.e. the divine archetypes MURUGA and VISHNU.
As such, Mohini will be teaching two powerful FREE seminars on 30 July 2011 & 9 August 2011 to:
introduce you to MURUGA, the divine archetype who removes debt, disease and negativity.

Mohini will teach you simple meditations and rituals you can perform to access Muruga's energy to dissolve negative financial karma (30 July 2011)
introduce you to VISHNU, the divine archetype who gives wealth and material abundance.

Mohini will teach you simple rituals and meditations you can perform to access Vishnu's energy for material wealth and abundance in your life. (9 August 2011)
Although both of Mohini's seminars are intended for those going on the coming India trip, we are happy to extend the invitation to everyone in our community to attend both seminars so that everyone can learn about MURUGA and VISHNU and benefit from their powerful techniques for:
the removal of debt, disease and negativity, &
material creation and abundance.
Seminar on 30 July 2011: Bust Your Negative Financial Karma With Muruga!
The special significance of 30 July 2011
30 July 2011 is one of the most powerful New Moons of 2011.
New Moons are generally the best times to perform tarpanam (ancestor offerings).
When you perform tarpanam, you will be doing a divine service to your ancestors because not only are you freeing them from their trapped state on the earth plane, you are helping your ancestors cross over into Light.
In turn, your ancestors are greatly empowered to extend their blessings to you and help you accomplish your material and spiritual desires.
If you have a look at your Astroved calendar, 30 July 2011 is also the Pushya birthstar - and the Pushya star is the ideal day for spiritual practices to evolve the soul.

What Mohini Will Be Teaching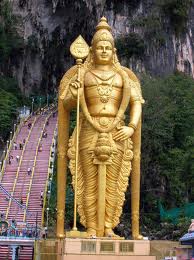 In addition to practising the fundamental karma busting techniques that Babaji recommends we practice on a daily basis, Mohini will be teaching a few brand new techniques never-taught before including an advanced tarpanam technique to help your ancestors cross into Light faster.
Techniques and meditations that Mohini will lead you through:
Dr Pillai's core karma busting techniques.

You will combine practising the karma busting mantra, Thiru Neela Kantam Makaral Sivayanama, with a flower petal crushing ritual for faster results in removing your old karmic patterns and energies that are holding you back in your life.
Yogic sleep, an advance meditation Babaji developed after 10 years of research.

Yogic sleep will put you in a deep and profound state of meditation wherein you will be most receptive to receiving teachings and quantum sounds (mantras) that will transform your life
Learn how to give the Grace Light to your ancestors during the powerful Pushya New Moon.

The Grace Light is Babaji's powerful and comprehensive program for total transformation through infusing your very being with the Divine Light of God.

For the first time, Mohini will teach you the technique to give the Grace Light to your ancestors while you are performing tarpanam. Transmitting the Grace Light to your ancestors during tarpanam will amplify by a thousand-fold the benefits of tarpanam to your ancestors and help them cross over into the Light much faster.

Mohini will show you step-by-step how you can send the Grace Light to your ancestors.

All of us will get valuable hands-on practice of tarpanam and how you can send the Grace Light to your ancestors
Learn about the divine archetype MURUGA.

Using simple techniques taught by Babaji in order to access MURUGA's energy and blessings to remove bad financial karma, debt, diseases, enemies and relationship problems in your life.

During her seminar, Mohini will teach and lead you on a powerful meditation to access MURUGA'S energy to remove all forms of negativity from your life using the symbol of the VEL (Muruga's weapon) for quick results.
About Dr Pillai (Babaji)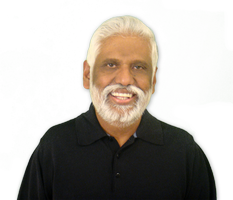 Dr Pillai is an enlightened master from the Tamil Siddha tradition, the same lineage as Maha Avatar Babaji (who was featured in Paramahamsa Yogananda's classic, "Autobiography of a Yogi")
The Tamil Siddhas are enlightened yogic masters whose teachings have long been shrouded in secrecy. Dr Pillai is the first Tamil Siddha master to receive permission from the ancient masters to bring such powerful teachings to the world.
The Tamil Siddhas teach that we should enjoy a 200% LIFE i.e. 100% spirituality and 100% materiality and are well-known for having acquired mastery over their environment.
Through their intensive spiritual practices, Tamil Siddha masters have been known to possess various supernormal (siddhi) powers such as
thought manifestation, telepathy, teleportation & bi-location (to be in two or more places at the same time).
For many years, Dr PIllai was a Professor at the University of Pittsburgh in the USA.
As a scholar, global spiritual leader & meditation master, Dr Pillai is most well-known for having revealed the once-secret AH Manifesting Meditation to Dr Wayne Dyer, thus enabling millions of people around the world to be able to manifest their desires.
In 2008, Time.com hailed Dr Pillai as the "YouTube Guru" with over 5 million people having watched Dr Pillai's video teachings on prosperity & enlightenment on YouTube.
About Your Seminar Teacher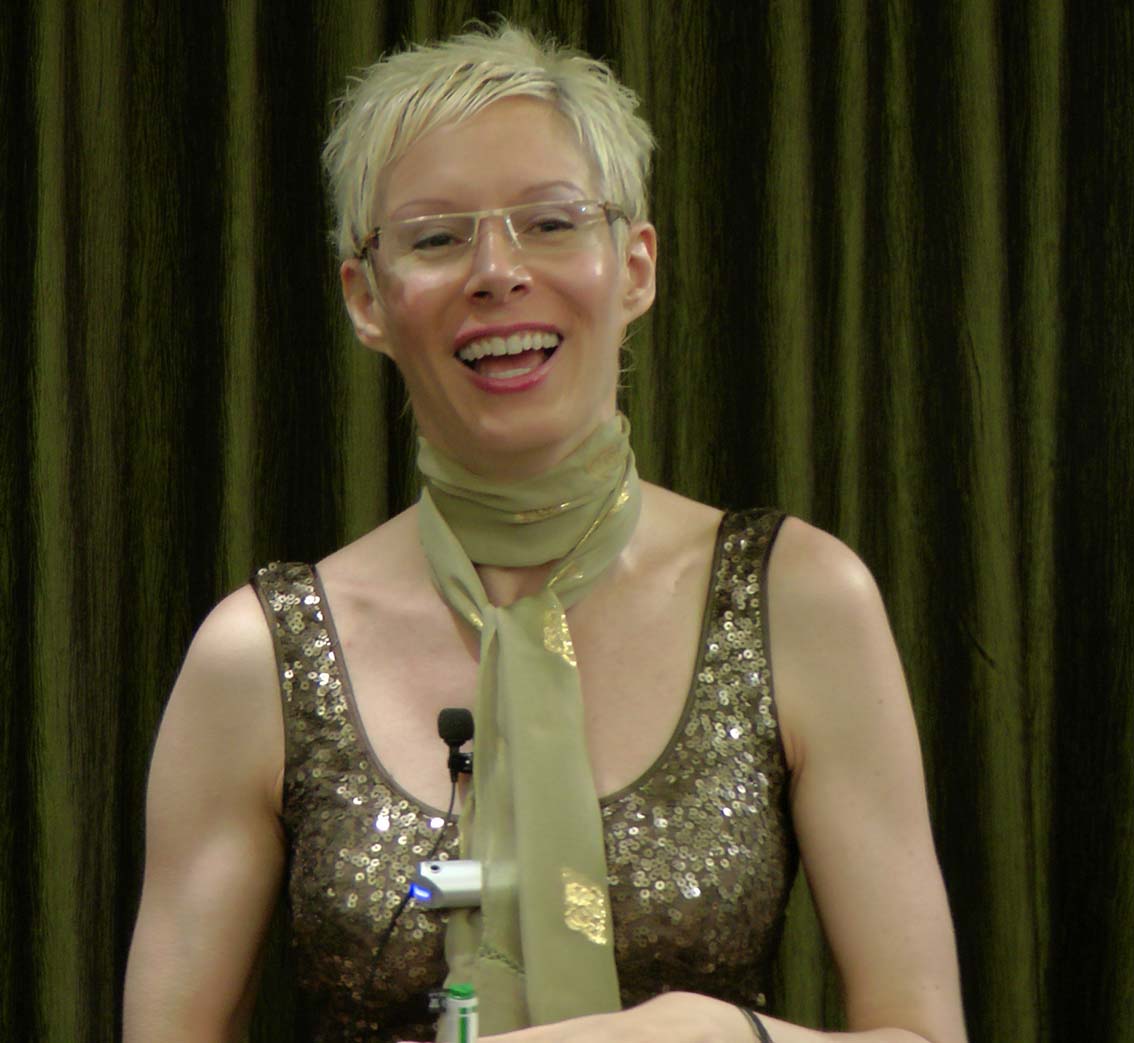 The seminar will be taught by Mohini, one of Dr Pillai's longest serving students.
Mohini is from the US and has been teaching Dr Pillai's techniques worldwide for the past 18 years.
What to bring For Mohini's seminar?
Please bring a yoga mat or something for you to lie on the hotel floor (eg a towel, comfortable mat)
How Do I Register?
Mohini's seminars are FREE and and we do encourage you to bring along your friends and family members so they can experience a profound transformation in their lives too.
However, there are limited seats and ADMISSION IS STRICTLY BY TICKET ONLY which you can obtain by registering at this page.
Seats are limited to 100 spaces only!