Description
*Free healthy living workshop*
This interactive and educational workshop will help you to bust stress and create more jolly fun this holiday season!
In this workshop you'll learn:
* 2 Easy 5-minute tools to less stress, more holiday fun
* 2 Simple tricks to enjoying the holidays without the expanding waistline
* How to create a stress-free holiday environment
* Mindful tips to keep you merry
You'll leave the workshop feeling calm and ready to step into the holiday season.
We look forward to seeing you there!
---
This workshop is hosted by:
Debra Jang, Inspire Thrive Wellness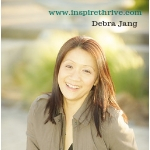 Debra Jang, Certified Holistic Health Coach and Wellness Educator, guides busy people to skyrocket their energy through mindset and nutrition lifestyle practices so they step into their ideal weight, look and feel fabulous and be unstoppable at any age!
Website: www.inspirethrive.com
Pamela Schmitt, Athletic Healthy U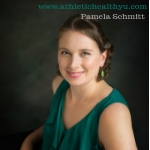 Athletic Healthy U focuses on guiding athletes, professionals, and intuitives to become their healthiest authentic self. Founder, Pamela Schmitt, is a certified Intuitive Energy Massage Practitioner and Master Teacher, certified Mind, Body, and Soul Healer, and graduate of The Art of Living Mindfully program.
Website: http://athletichealthyu.com