About this Event
Join us for a day full of inspiration, education, and networking to help you step up and move your business forward! Come ready to connect with other motivated women entrepreneurs! Lunch is included in this all-day event.
Time to Aspire and get Inspired! Step Up and Into Being a Powerful Businesswoman!
Be Empowered and Join Us!
Discover the STEPS to Build Trust in You & Your Business
STEP 1 – Personal Vision - Get Inspired and Create A Powerful Vision of your Business (Chandra Brooks)
STEP 2 – Power – The Power of Money (Yulin Lee)
STEP 3 – Purpose – Your Business and the Plan that allows it to Grow! (Catarina Rando)
STEP 4 - Process – Keys to Mastering your Mindset and Sales (Stacy Weber)
STEP 5 – Presentation - Creating your Branding and a Powerful Message (Toni Navy)
STEP 6 – Presence – How to get Visible with Social Media (Tracey Lee Davis)
STEP 7 – Personal Realization – Realize your dream business by stepping up (Francesca Ordona Hollingsworth)
Sponsored by San Jose Women's Club. The San Jose Woman's Club, one of California's oldest women's organizations, was established in 1894 as part of a nationwide social movement of women's clubs that combined self-improvement with voluntary community work, addressing needs that interested women, such as kindergartens, libraries, and parks.

Chandra Brooks is the founder of The Powerhouse Academy ™. A program that turns women leaders with a message and a movement into Influential Women in their industry. Elevating their message in media, major stages, and online.
Chandra's also a Women's Rights Advocate and former Commissioner of The Santa Clara County Commission on the Status of Women and Girls and the Co-Director for Women's March San Jose.
She's been awarded:
2015 One of the Most Influential Women in Silicon Valley from The Silicon Valley Business Journal
2015 East Side Unified High School District Hall of Fame
2016 Women of the Year from 100 Black Women of Silicon Valley
2016 Latina with Vision Award from New York Life.
2017 Leadership Award from The California League of United Latin American Citizens
Since the launch of The SocialPrenuer, Chandra has been featured in the Huffington Post, Glamour Magazine, Modern Latina Magazine, Biz Mompreneur Magazine and dozens of online web shows and podcast highlighting the message of Entrepreneurship, Civic Engagement, and Women in Leadership.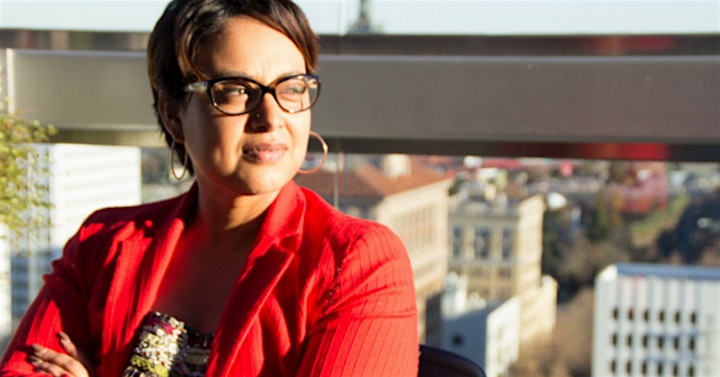 Yulin Lee, of Project M: Mind & Money, believes Financial Independence is paramount for all women. Learning and acquiring financial knowledge is prudent; practicing healthy money habits is character building; and the combination creates self-confidence that permeates through all aspects of one's life. Voilà! A formula for living a self-empowered life!
Yulin is a Change Agent for aspiring women. Together you will reach your full potential through education and stimulating private coaching. She will help you create healthy money habits through awareness and practical tools, while breaking old codes and behaviors that don't serve you.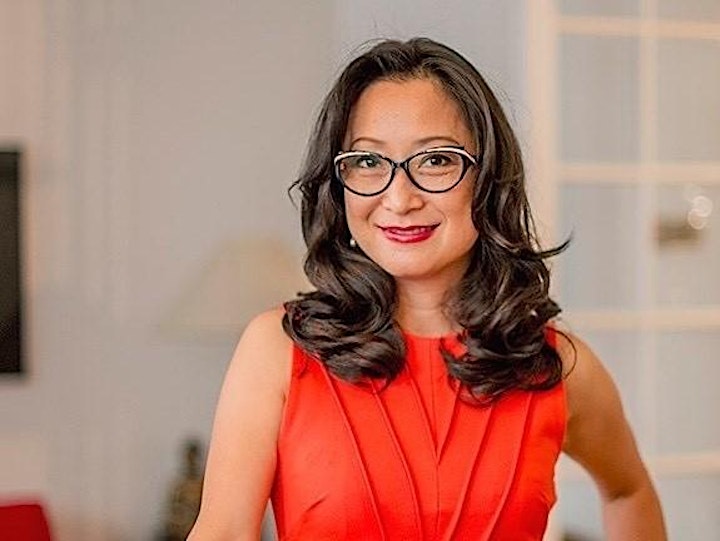 Caterina Rando is on a mission to teach, mentor and support women to be themselves, do their thing, serve their people and massively monetize their mastery. She shows women entrepreneurs how to be loud and proud about the value they bring in order to make their businesses thrive. Her clients grow, shine, expand, open themselves up to new possibilities and take their businesses further than ever before. Caterina is all about, positivity, integrity, generosity, community, and providing massive value while uplifting others.
Caterina is a sought-after-speaker, event producer and author. She is the founder of The Thriving Women in Business Giving Circle and is also the founder of the Thriving Women in Business Center, located in San Francisco.
Caterina is recognized for her special way of infusing business with making a difference. She has received the Extraordinary Woman Award from Developing Alliances. The American Businesswomen Association bestowed on her the Woman of Distinction Award and she has also received the Limitless Woman Award from the Limitless Woman Conference.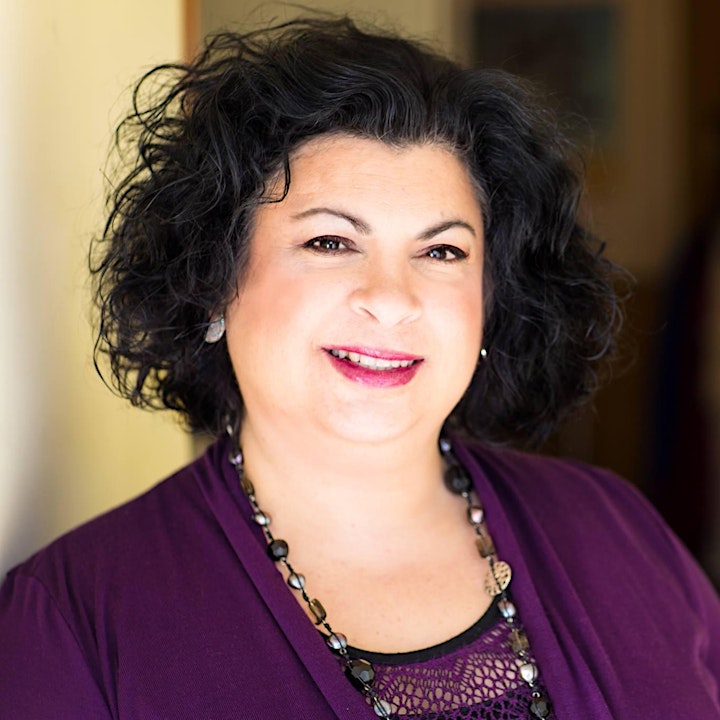 Stacy Weber is the founder of Tru You Training. She's an inspiring and passionate Speaker, High Performance Coach, Corporate Sales Trainer and the creator of Limitless Life, Body & Business Training and Unleash Your Sales Potential Program. She has over 25 years of experience in sales, sales leadership and sales training. Stacy is also a Certified Life Coach and Certified Personal Fitness Trainer. She specializes in working with people to create an unstoppable mindset of unlimited possibilities. Using the Law of Attraction, she guides men and women to align their mindset, habits and beliefs with their goals, to create their best life, body and business. Professionals leave her programs inspired and excited to use her keys to create their Limitless Life in all areas!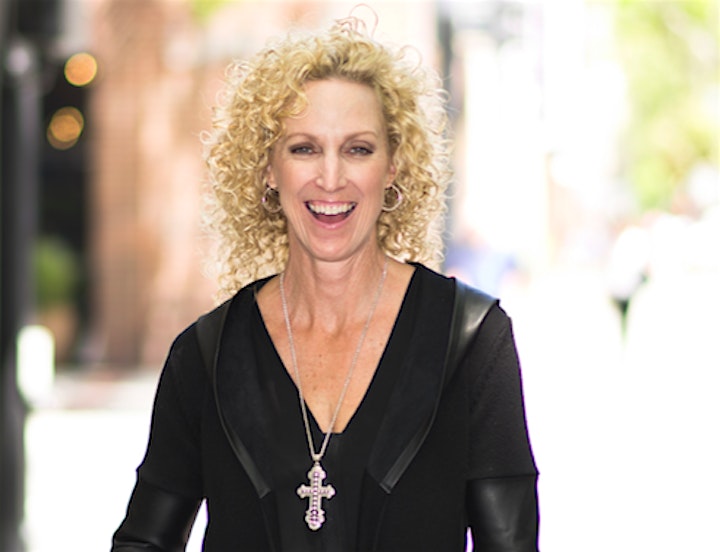 Toni Navy is a Business Strategy Expert and #1 Best Selling Author. She's known for providing innovative strategies to entrepreneurs and leaders to build a profitable and high performing business. Toni delivers high impact training programs and consulting services. She works with entrepreneurs to package, price, and promote their products and services to build a 6 figure business. Mrs. Navy also works with small business clients to provide them with a "Business In A Box" by creating their company operations so that clients can manage their business, people, and intellectual property from anywhere around the world!
Mrs. Navy has provided training and coaching to over 5,000 entrepreneurs and over 10,000 leaders and professionals throughout her career, she is a leading expert on helping entrepreneurs and small businesses with strategies to achieve success.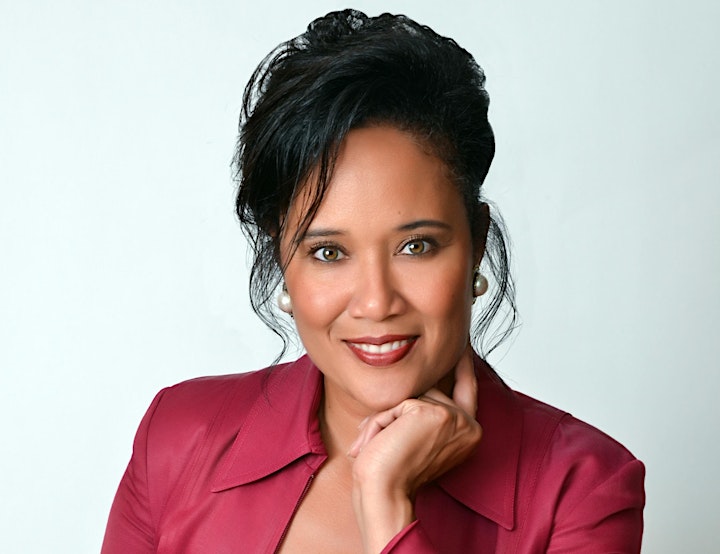 Tracey Lee Davis, founder of ZingPop Social Media, is passionate about helping small businesses grow and succeed through their online marketing efforts. From social media coaching to total management for email marketing campaigns, ZingPop Social Media has been turning busy small business owners into online marketing rockstars since 2014. Tracey Lee is Alignable's 2018 Small Businessperson of the Year for San Jose; a Certified Content Marketing Strategist; a Master Certified Solutions Provider for Constant Contact; a Hootsuite Certified Professional; a founding member of the San Jose Chapter of Polak Dot Powerhouse; and the Co-Owner and Vice President of the Women's Networking Alliance. She also really, really loves cheese.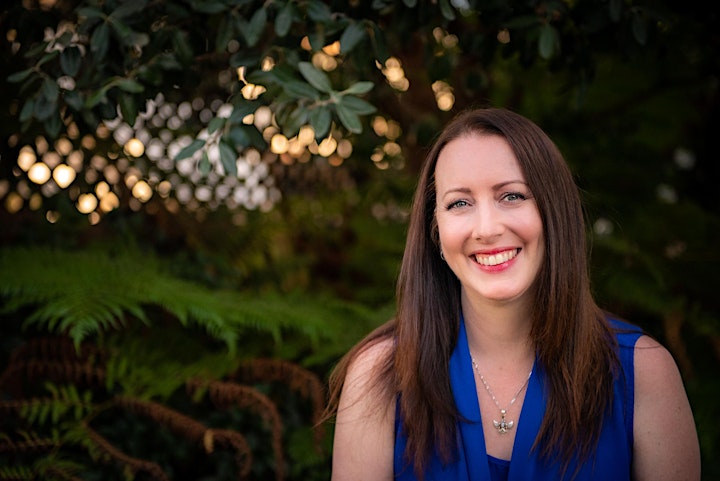 Francesca Ordona Hollingsworth is an inner beauty healer and inspirational speaker. She has two passions, fashion and the healing arts. She works with entrepreneurs who want to make a difference in the world. Francesca has over 25 years of combined experience in astrology and healing arts. She guides clients to discover their unique Prosperity Path. This process is about clearing their energy blocks, empowering them and eliminating negative mind chatter.
Francesca is also an award-winning fashion designer. She uses fashion to help women to discover their inner beauty so that they can be confident, comfortable and beautiful. With her company, Inner Beauty Healing LLC, Francesca works with clients to enhance their inner and outer beauty and, in her words: "to create the Art and the Best of You."