Sales Have Ended
Registrations are closed
Ticket sales have ended. To get a recording of this call, please email info@goodcities.net.
Sales Have Ended
Registrations are closed
Ticket sales have ended. To get a recording of this call, please email info@goodcities.net.
Description
Our guest on the December 21 Conference Call is Curt Brown of Ambassador Enterprises in Fort Wayne, IN. The interview topic is "The Triple Bottom Line."
Ambassador Enterprises is a part of the economic revival noted in the 2009 report from the Federal Reserve Community Affairs department that named Fort Wayne one of 10 Resurgent small cities in America. The 50 year study from 1960-2009 noted that collaborative leadership is the key to economic transformation. This call will focus on the triple bottom line that transformed Ambassador Steel founded in 1974 into a powerful private equity company that owns 15 companies including Correct Craft, American Landmaster, and Ambassador Supply. Their commitment to doing good extends to communities throughout Northeast Indiana and beyond through their nonprofit charitable gifts exceeding $500,000 annually and through their extensive organizational development programs. To learn more, visit their website: www.ambassador-enterprises.com.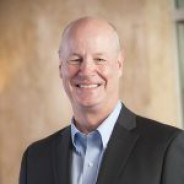 Our guest, Curt Brown has led Ambassador Enterprises' For Profit Team for a number of years. In 2014, he opened the Tampa, FL office for Ambassador Enterprises. He spent 30 years in the banking industry and served in a variety of positions with Indiana National Bank, The National Bank of Detroit, and First Chicago, as well as President of Tower Bank in Fort Wayne.
Curt has served on the board of a number of nonprofits in Northeast Indiana, including Chair of Anthony Wayne Services, the Advisory Board of Taylor University, and Worforce Development for the Fort Wayne Chamber of Commerce. Currently Curt serves on the Advisory Board of the National Christian Foundation of Tampa Bay.
Upcoming Interviews in the Businesses Doing Good series:
January 18: Paul Turek and Brett Struwe of Caribou Coffee on the topic of "Rainforest Alliance Certification."
From Sustainable to Flourishing Businesses and Communities
Today businesses are going beyond "sustainability" which reduces the ecological footprint, to "doing good" in the communities where they are based and in places where they offer their products or services. This is a movement toward flourishing businesses and communities.
This series of conference calls on the third Thursday of each month at 10 a.m. Central Time lifts up examples of business as an agent of community benefit. Dr. Glenn Barth, our host, will interview the guest in the first half of each conference call and then open the lines for callers to ask questions in the second half of these highly interactive one hour calls.