Description
Please join us during the Home and Business Expo Business2Business Marketing and Networking Strategies Workshop & Luncheon. Each exhibitor of the 2019 Home & Business Expo receives one complementary ticket for this event, but are required to complete participation registration. Exhibitor may purchase additional tickets. Chamber members and guests are invited to purchase tickets for this fun informative event!
11:00am - Registration
11:30am - Hot lunch buffet from LA Cafe
12:00pm - Halle Simpson, Business Life Coach, will present on "Effective Networking"
12:45pm - Break
1:00pm - Chris Hoyt, COO of &Marketing, will present, "How Digital Marketing Actually Works and How to get the Best Results!"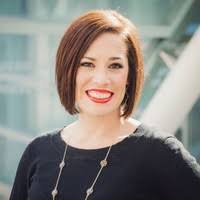 Halle Simpson
Halle has worked with leaders, entrepreneurs and all around busy people for 20 years helping them to operate more effectively and efficiently.
After graduating from Indiana University with a degree in Biology, she began a three year stint of job-hopping through the corporate world. Realizing this wouldn't look good on a resume, she settled into another independent sales & leadership role, rising to the top 2% of a multi-billion dollar international company. Her responsibilities included recruiting talent, training hundreds of sales professionals, speaking to the masses and coaching high performers through the challenges of leadership.
To build on 15 years of practical experience, Halle completed formal education in the art of Coaching and earned a globally recognized certification through the International Coach Federation.
As a Coach, Halle believes every person has a best version of themselves and day-to-day life, along with limiting beliefs can get in the way of operating at our maximum potential. Her passion is found in supporting business owners and professionals to courageously step out, operate as their best self and create a life and business they truly want to live!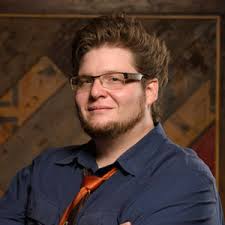 Chris Hoyt
Chris, "The Brain", Hoyt is COO at &Marketing and founder of the nonprofit, Apprenace, both located in Zionsville at the zWorks coworking space. Chris has worked in digital marketing and business strategy for 20 years, starting his first web development company in 1998. As a native Hoosier and ZCHS graduate, Chris has helped dozens of startups and small-businesses of all kinds learn to navigate the rapidly changing digital marketing world. His passion is helping people understand how marketing works in fun and engaging ways, including podcasts, seminars, and published articles. You can learn more about Chris at christhebrain.com.
Thank you to our Business2Business sponsor: