Description
Is the IPO window open or closed? Should my company go public or choose other funding paths? What are the key steps required for an IPO and what are the implications on a communications strategy?
Join our panel of experts, including a CFO, an investment banker and an IPO advisor in a discussion that will answer these and other questions related to current market conditions and the IPO process.
EXPERT PANEL
Rob Krolik
Rob is a senior-level finance executive with over 25 years of experience. Rob currently serves on the board of directors and audit committee chairman of Shazam and Sun Basket, as well as the Finance Committee of BBYO, a non-profit.
Gene Ramirez
Managing Director | Head of TMT Investment Banking Group at BTIG
With over 20 years of industry experience, Gene has a strong combination of investment banking, operational and strategic expertise. Before joining BTIG, he was Head of the Technology, Media and Telecommunications Group at Morgan Joseph TriArtisan.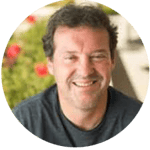 Jon Swartz
Senior Reporter and Writer at Barron's
A high-tech journalist since 1987, Jon Swartz has worked for MacWEEK, wrote for London dailies (Independent, Times and Daily Telegraph), the San Francisco Chronicle, Forbes and USA TODAY. He joined Barron's as a Senior Reporter in 2017. His specialties are social media, trend pieces, and CEO profiles.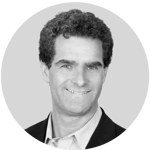 Alex Wellins
Co-Founder of The Blueshirt Group
Alex co-founded The Blueshirt Group in 1999. Since then, Blueshirt has helped guide more technology IPOs than any other agency. Alex has worked with high growth technology companies for more than 30 years and has been a strategic advisor on the IPOs of many Internet, software and digital media companies.
Moderator, Lin-Hua Wu
Vice President of Communications at Dropbox
Lin-Hua is VP of Communications at Dropbox, overseeing global communications, including corporate, product, employee, and analyst relations. She recently led Dropbox through it's IPO communications, and was previously Head of Corporate Communications at Square, where she also led the company's communications through its IPO and first two earnings. Before Square she was a Partner at Brunswick Group and a Managing Director at Kekst and Company, firms that specialize in financial and crisis communications. She began her career as an associate at Wilson Sonsini Goodrich and Rosati in Palo Alto. Lin-Hua graduated with a B.A. in international relations from Stanford University and a J.D. from Stanford Law School.
How can I contact the organizer with any questions?
For more information regarding "Business Wire Presents: IPO Perspectives", please email James Coggins (james.coggins@businesswire.com) and Jeff Eng (jeff.eng@businesswire.com) or call 415-986-4422 ext. 655.