Description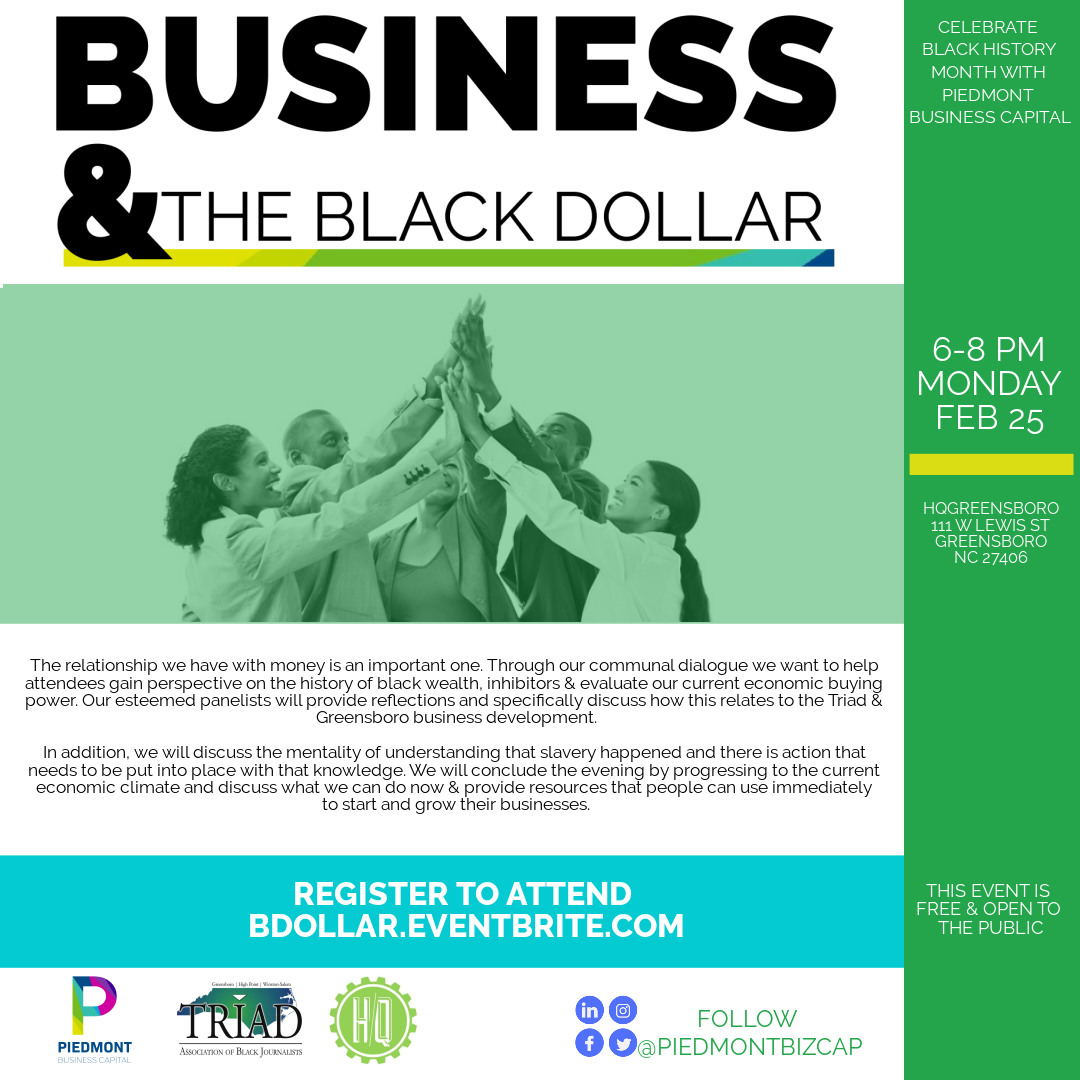 BUSINESS & THE BLACK DOLLAR
The relationship with money is an important one. Through our communal dialogue we want to help attendees gain perspective on the history of black wealth, inhibitors, and evaluate our current economic buying power. Our esteemed panelists will provide reflections and specifically discuss how this relates to the Triad and Greensboro business development.
In addition, we will discuss the mentality of understanding that slavery happened and there is action that needs to be put into place with that knowledge. We will conclude the evening by progressing to the current economic climate and discuss what we can do now and provide resources that people can use immediately to start and grow their businesses.
Sponsored by HQ Greensboro
PIEDMONT BUSINESS CAPITAL
Creating shared economic prosperity through equitable lending and investment.
Follow us on Facebook
Followu s on Instagram
Follow us on Twitter
PARKING
Please note that there is free street parking, but there is also a paid lot close to the building.
The lot does accept credit and debit cards.