Business Survival Summit Oct 12th

Friday, October 12, 2012 from 8:00 AM to 5:00 PM (PDT)
Event Details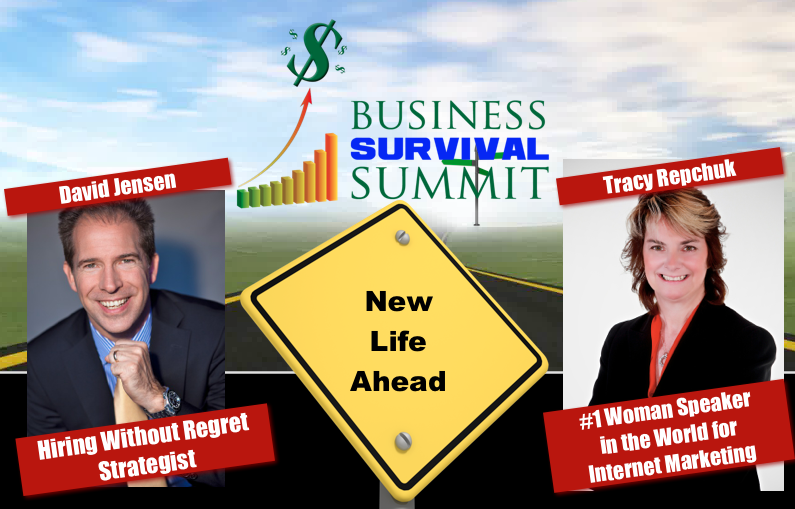 Learn How to Dramatically Improve Your Business,

Get More Customers Fast and Increase Your Sales

Today!
Your Personal Invitation to the Business Survival Summit
YOU ARE ABOUT TO SEE WHAT HAS NEVER BEEN DONE!


Here are some facts:
> You can't fix what you don't know is broken. 

> You can't fix something when you don't know the HOW

> And your business isn't a one size fits all solution.

At the Business Survival Summit you will be tested specifically on your business with a unique Business Situation Analysis Test. 

Questions will be asked and results will then be calculated so you will know EXACTLY what you have to focus on.

Is it hiring, is it your marketing, do you have staffing problems - you will get the specific answer for your business, and then the solution how to fix it.

This will be the most personal and unique event that you have EVER attended. 

If you have a business that needs more customers, more sales and more growth - you need this event.

If you need to know what your next steps are, what will change your outcome and how to completely dominate your market in today's economy - you need this event.

It will be the best $47 you ever spent - and that also lets you bring a friend or co-worker.


Oct. 12th, 2012
Location - Marriott Courtyard Burbank - 2100 Empire Plaza Burbank CA

Registration is at: 8am PST 
Event ends: 5pm PST
Secure Your Spot Today!
You'll Get Direct Access to Top Business Experts Who Will Teach

You the Business Building Success Formulas for ANY Economy. 
 
Meet Your Trainers:

Tracy Repchuk
Tracy Repchuk is the bestselling author of 31 Days to Millionaire Marketing Miracles, international speaker and motivator in over 30 countries, and an award winning entrepreneur since 1985 when she started her first business at the age of 19.

Tracy, will give you her insights and experiences as someone who has mastered 4 key industries along the way. She'll show you what it takes to market and run a business and develop a strategy for dominating the internet through social media, internet and mobile marketing. 
David Jensen
David Jensen is an Author, Speaker, Consultant and Founder of The Hiring Academy. He began in the Human Resources industry as an executive headhunter, top performing recruiter and efficiency consultant. He then worked in the entertainment industry as a Talent & Literary agent before returning to his business expertise at UNlimited Inc. Consulting. There he blazed a path for small business owners by co-developing the BSA (Business Situation Analysis). This survey discovers the EXACT issues that are holding back your business instantly which allows you to take the action you need for growth.
 
David observed, after hundreds of clients, that the two most common problem-areas found were Marketing and Personnel.  After hearing business owners consistently said "I Hate Hiring!"  he wrote the book The Naked Interview: Hiring Without Regret.   Concurrently he founded The Hiring Academy with the purpose of helping business owners and HR Executives simplify the hiring process.  He delivers an abundance of content in seminars, the Hiring System materials and consulting.

 
WE WILL REVEAL real life examples and easy to understand concepts that will arm you with the knowledge, motivation and proven strategies to achieve the success you deserve that you can use for life for any business and in any economy. 

                 This isn't just another seminar . . . this is an experience 

      It's Time to Get YOUR Business Working For YOU!
100% Risk Free Money Back Guarantee!
100% Satisfaction Guaranteed!
Attend this event at no risk!
If this event is not one of the best events you've ever attended about how to maximize your income with powerful marketing skills then we'll give you your money back ... no questions asked. Go ahead, register and if you are not 100% satisfied we will refund the complete price of your registration. You have NO RISK whatsoever. If for any reason, you honestly feel you didn't get your money's worth even by lunchtime, just chat with your host and they will personally refund your money. You really can't lose. This guarantee is our way of taking any worry off your shoulders about making the decision to act now. Register today.

We look forward to seeing YOU there!
Don't Miss This Unique Event Opportunity!  
It is For One Day Only in Your Area!
Here is what you'll MISS if you're not there 


Best Internet Marketing Presentation I have
EVER seen!
_
We want to give you the life you deserve!
David Jensen and Tracy Repchuk
Your Partners for Business 
P.S. Guaranteed information that you can apply and use right away.
P.P.S. You will get the answers you need to survive and thrive. 
As Seen On....
Once you have registered - join our online community and let's get to know each other.

https://www.facebook.com/events/230365717085972/
When & Where

Marriott Courtyard Burbank
2100 Empire Plaza
Burbank, CA 91504


Friday, October 12, 2012 from 8:00 AM to 5:00 PM (PDT)
Add to my calendar
Organizer
When 2 companies combine their resources - amazing things happen.

Tracy Repchuk, InnerSurf International has been in business since 1985, and specializes in Internet Marketing, Social Media and Mobile Marketing for Business.

David Jensen, CEO and founder of The Hiring Academy specializes in employee and outsourcing strategies that streamline selection, increase productivity, reduce turnover and create a harmonious work environment.