Event Information
Refund Policy
Refunds up to 7 days before event
Use the power of business storytelling to connect with customers, captivate their attention, and inspire them to take the action you want.
About this Event
We're not seizing everyday opportunities to communicate for impact. For example, think about the last time you were asked "what do you do?" Did you struggle with the answer?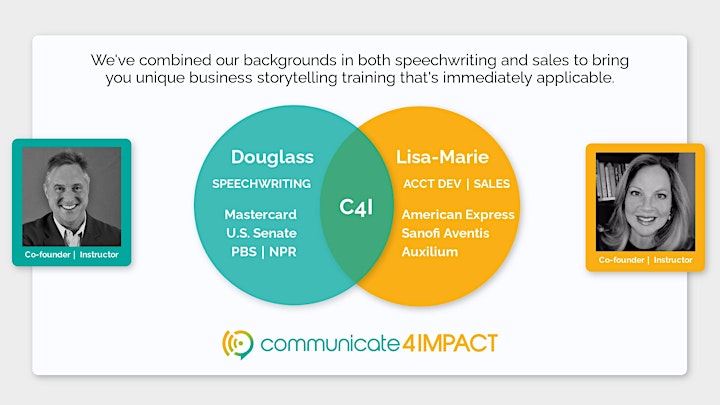 We help you structure your communications, so that your interactions with people are more meaningful, more memorable, and ultimately more helpful to you and your business. Isn't it time you harnessed the power of business storytelling?
Learn how to use business storytelling to create content that connects, captivates, and converts to drive your business and differentiate your brand.

This special $99 pricing for January (regularly $149) is a great opportunity for individuals, entrepreneurs, and small business owners to experience our training as well as those who want to see if it's a right fit for their team or organization.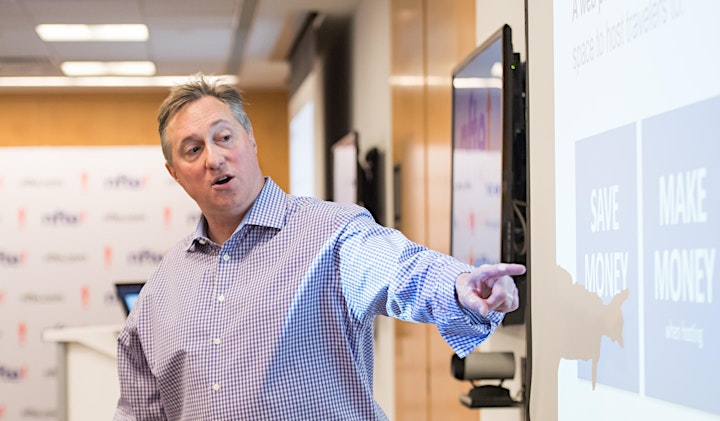 Here's What You'll Walk Away With:
A practical understanding of what business storytelling is, the neuroscience behind it, and how to make it work for you.
The storytelling skills and techniques you need to create content that connects, captivates, and converts.
3 StoryHacks to have in your back pocket for when you're stuck, under pressure, or struggling with a pitch.
An in-hand elevator pitch that answers the question: "What do you do?"

Our Commitment to Training You'll Remember and Use:
Above all, you'll have the confidence that comes from knowing you are prepared to communicate for maximum impact in any situation. Because we're committed not only to knowledge-sharing but also to knowledge-retention, our training includes a free optional 1-hour attendee check-in 3 months after course completion.

communicate4IMPACT (C4I) is a New York-based consultancy specializing in business storytelling training and services. Co-founders, Douglass and Lisa-Marie Hatcher, have one simple goal: to help businesses of all sizes incorporate storytelling in everything they do.

Date and Time
Location
Refund Policy
Refunds up to 7 days before event