Event Information
Refund policy
Refunds up to 7 days before event
Join our 5-star-rated live virtual training and learn to structure your communications for maximum impact, using business storytelling.
About this event
We're not seizing everyday opportunities to communicate for impact. Sometimes it's hard to write or speak under pressure. For example, think about the last time you were asked "what do you do?" Did you struggle with the answer?
You may have said "it's complicated." Why? Because even the most familiar things can be hard to talk about in a way that has impact. Our course teaches you 3 StoryHacks to help you nail your response and much more.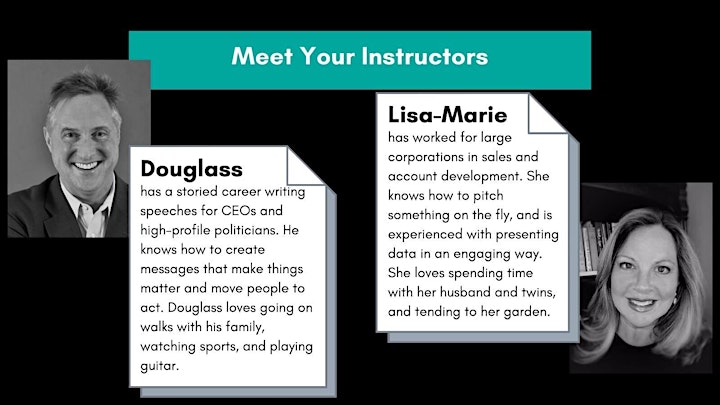 The Need for Speed:
In today's marketplace when it comes to creating content, being better will only take you so far. You have to be better AND faster.
Here's what a 2020 HubSpot/Canva Survey found:
Executive marketers will be investing more time in 2021 being able to adapt and react at speed. The main issues to reacting at speed are developing unique, creative content at a fast pace and adapting quickly to trends.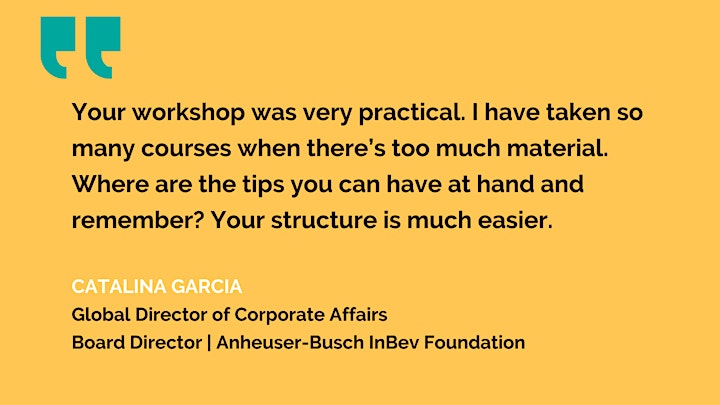 One Student Said They Were Blown Away by Our Tips and Tools:
Our 3 StoryHacks help you structure your business communications for greater impact. They'll also help you get out of practically any communications jam:
1. Get unstuck, even if you have writer's block.
2. Find the right words, even if you freeze up in public or the teleprompter goes out.
3. Nail your next, high-stakes pitch, presentation, or speech, even if you feel overwhelmed.
You'll Do Fun, Interactive Exercises Like This in Our Workshop: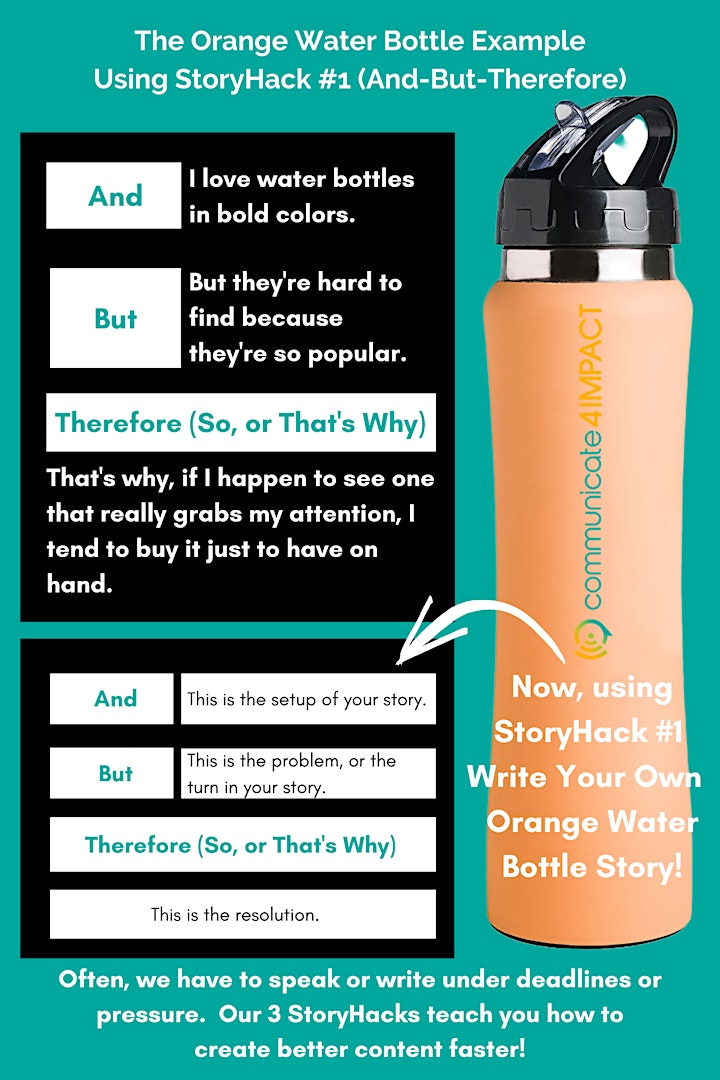 Who We've Helped
CEOs | Content Creators | Corporate Communicators Founders | Marketers | Real Estate Agents | Speechwriters
Around the World
Canada | Ghana | Kenya | Morocco | Nigeria | Rwanda | United States

Less Theory. More Doing. Better Results.
communicate4IMPACT (C4I) is a New York-based consultancy, specializing in business storytelling training and services. Co-founders, Douglass and Lisa-Marie Hatcher, have one simple mission: to help professionals at all levels, in all fields structure their communications for maximum impact, using business storytelling.

Date and time
Location
Refund policy
Refunds up to 7 days before event