Description
This tutorial series has been created to help you develop business skills that are practical and relevant to the modern workplace.

Whether you are starting out, or simply want to refresh on the basics, this series of one hour tutorials will help you focus on developing key business skills.
AND, the best part is, that every tutorial you book and pay for, will support the 2018 Emerging Zed-preneur Silicon Valley Tour, which aims to fund 10 local young people, 16-21 years, to visit Silicon Valley, California in October 2018. All proceeds, after venue costs, will be donated to this inspiring initiative!

**** Please bring note-taking materials. Everything else is supplied.
$35 per tutorial

Friday 9th March
Clever CANVA - For the DIY "graphic artist", this tutorial teaches the basics in using the app, CANVA to create professional looking graphics for your marketing and branding.

Friday 16th March
Simple accounting practices for small business. What are the numbers to look out for and what do they really mean? This tutorial is delivered by a practicing, certified accountant, Matt Brabazon, Director, BDR Business Accountancy.

Friday 23rd March
Personal Branding - Is your "brand" working for you or against you? Do you know how others perceive you? This tutorial explains the basics of creating a personal brand that works and outlines a process for developing your own personal brand story.
Friday 30th March - Good Friday HOLIDAY
Friday 6th April
Video Marketing with Drone Technology - Learn how drone technology can enhance the marketing of your business and /or organisation.
Friday 13th April
Great Graphics - Learn the basic principles of effective graphic design for business. Danny Crocos of Danny Crocos Graphic Design, will share key aspects to great design so you can be confident about your next graphic design project, whether outsourced or DIY.
PLEASE NOTE: More tutorials will be added as they are confirmed.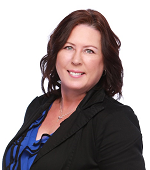 ABOUT EPICC Training Co
Founding Director and creator of EPICC Training Co, Veronica Smith, is a passionate advocate of entrepreneurship and enterprise education and training.
EPICC Training Co integrates the very latest human behaviour, evidence-based, leading edge theories, concepts, and idealogies to inspire clients to achieve their greatest aspirations.
As well as working with businesses and organisations, Veronica is the current Chairperson of the Board of Peel Integrated Education Project Inc (PIEP) a NFP organisation that supports aspirational, educational projects for youth. She also consults with local community and governement organisations in the area of youth education and training, as well as career and transition planning for young people.

Collaborating with other regional organisations, Veronica founded Entrepreneur Peel Connect, a network that supports the growth end development of a thriving entreprenur eco-system in the Peel and south-west region of WA.
Veronica is a quailfied educator, trainer and coach with 30+ years experience in the education, training and business sectors. She is an award-winning business person and community leader, married mum of six and grandmother of one.
ABOUT the 2018 Emerging Zed-preneur Silicon Valley Tour
Zed-preneurs are our community's emerging, young and aspiring, future entrepreneurs. Mostly still at school or Uni, Generation Zed, are facing high unemployment and other challenges associated with the fastest changing time in history.

The Emerging Zed-preneur course has been created by EPICC TRaining Co, to support young people in developing enterprise and leadership skills whilst experiencing a "real world" scenario - developing their own buisness idea!
We believe that by taking a group of Zed-preneurs to Silicon Valley in the US, the experience will inspire them to return to their own communities with increased aspirations to develop thriving entrepreneur eco-systems, with a focus on innovation and technology.