Multiple Dates
Business Skills for the Creative Sector – Ennis, Co. Clare
Description
This training programme will be delivered bi-weekly and is open to people in the Creative Sector in Co. Clare. (ONLY). This workshop is being provided by CLDC through the LEADER programme.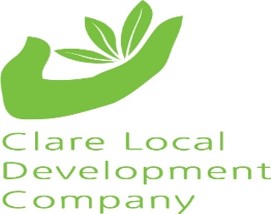 Training Schedule
Session 1- Monday 23rd Sept – 10am – 2pm
Strategic Planning and Goal Setting - In this first session you will be taken through a Business Health check process to self evaluate and identify how you perform in key areas of People, Process and Profit. It is anticipated that participants will identify areas for improvement and will set the scene for strategic business goals with timelines and key actions for the next 12 months. Issues of concern as a group will be identified.
Session 2 - Monday 7th Oct - 10am – 2pm
Sales & Marketing Planand Online Sales - In this session we will look at opportunities to increase online sales and develop a plan to support that strategy. Identifying and profiling your customer is key to clarifying the appropriate route/s to market. We will outline the key elements of marketing and the range of tools available to maximise impact in that target market. We will identify the 'FREE' and the most cost-effective methods of marketing and opportunities to promote your product and Network on line and off line. Selling skills at markets and other face to face events will be covered in this session.
Session 3 - Monday 21st Oct – 10 – 2pm
Creating greater efficiency within the business - A key element of business improvement is reducing costs while maintaining quality and service. Costs can incorporated business and product costs in addition to time costs. In this session we will introduce the 4 quadrants of time management and other tools for creating greater efficiency and ensuring you are focusing your resources in the key areas. Knowing what to do to progress is critical to business growth, however the best ideas if not acted upon will remain just that. Participants will identify a set of actions to progress that they can implement immediately. We will introduce tools and resources available to assist with progression.
Session 4 - Monday 4th Nov – 10 – 2pm
Financial management and Next Steps – A key defining element of a business is the requirement to understand the financials and ultimately generate profit. Participants will be taken through a basic Profit & Loss template and Cash flow to assist with planning for the next 12 months. Pricing of product and other issues will be addressed in this session.
Participants will also be provided with an overview of the range of funding and supports available including LEADER and others. The programme will conclude with each participant having a clearer focus on what they want to achieve and the actions required to implement them.
Participant will be invited to engage further with CLDC in the context of setting up a Network Group for the Creative Sector in Co.Clare
Note: Please note that additional topics / issues maybe addressed and the content may be amended / tailored further to meet the participants specific needs.