Business Plans Made Easy....7 Compelling Reasons to Write Your Stellar Business Plan

Saturday, November 1, 2014 from 10:30 AM to 1:00 PM (EDT)
Event Details
Georgia Home-Based Business Chamber of Commerce
Presents
A Small Business Workshop
BUSINESS PLANS MADE EASY...
7 Compelling Reasons To Write Your Stellar Business Plan
Have you always wanted to start your own business........
...but you just didn't:
Know where to start? 
What you needed to get started?
How to properly construct your plan?
Understand how to do the Financials?
Know how to develop your market studies?
Know how to find a Plan Writer who is Competent, 

Reliable and reasonable?
If your Answer is YES to any of the above questions
Then you should take this seminar.
It is specially designed for you.
In this seminar we will present the
Magic behind these 7 Reasons 
#1- Clarity: Most people have some kind of plan in their head. Putting it on paper helps you make that plan crystal clear.
# 2 - Objectivity: A written business plan helps you stay objective and allows you to take a professional look at your business.
# 3 - Focus: A written business plan will help you identify objectives and focus on what needs to be done both in the large picture (strategies) and the daily activities (tactics).
# 4- Accountability: When you have a written business plan, you can refer to the plan to make sure every action being taken supports the overall plan
# 5 - Prioritization: Your plan will help you with priority setting, and will help you look forward to where it is you are going so you can be clear about the steps you need to take next.
# 6 - Opportunity Identification: A business plan helps you identify opportunities when they appear. Specifically, the plan will help you recognize which opportunities are on the path and which opportunities can be passed on.
# 7 - Effective Decision Making: A written plan helps you make effective decisions that are in alignment with the objectives of your business. For example, when opportunities are presented to you, you can say YES or NO depending on whether it fits your plan. You may even add an item to your plan because the new idea/opportunity fits your overall business objectives.

FREE BONUS TO EARLY REGRISTRANTS 
Be the first to register for this value packed seminar and get 1 FREE - 30 minute coaching session with the Business Plan expert ($125 value)
Everyone who registers for this seminar will receive the following FREE bonuses:
  Business Health Assessment survey that identifies the gaps in any business.
Coach Jim's 28 page eBook "Internet Marketing from A-Z" (a $29.99 value)
15 -Point checklist of: An Ideal Business
10 -Point checklist of: "IS THIS BUSINESS RIGHT FOR ME"
8 -Point checklist "AM I RIGHT FOR THIS BUSINESS"
Everyone considering a business should review these checklist.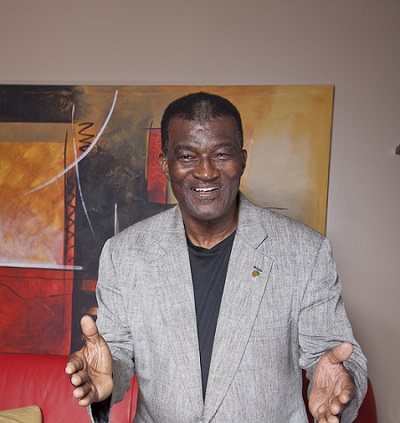 Coach Jim Foster, LUTCF, CTC 
About the Coach : Coach Jim Foster is a strategic business coach and consultant, entrepreneur, tax strategist, speaker and a SCORE mentor. He empowers and inspires business owners to build and grow an even more profitable business, putting them through the Marc Parham Business Health Assessment survey that identifies any gap in the operation and attack these deficiencies with laser focus to produce a winning solution. He writes business plans professionally, teaches seminars and conducts workshops on how to write your stellar business plan. He built an insurance company that started as a home-based business and earned membership in the prestigious life insurance Million Dollar Round Table and won numerous national and international quality awards. He is the 1st African-American and 2-term president of Dekalb  Association of Insurance and Financial Advisors where he also served on the Georgia State Board and represented that association in the US congress in Washington D.C. His company was a winner of the Consumer Choice Award insurance category.
When & Where

The Better Business Center
6665 Highway 42
Rex, GA 30273


Saturday, November 1, 2014 from 10:30 AM to 1:00 PM (EDT)
Add to my calendar
Business Plans Made Easy....7 Compelling Reasons to Write Your Stellar Business Plan