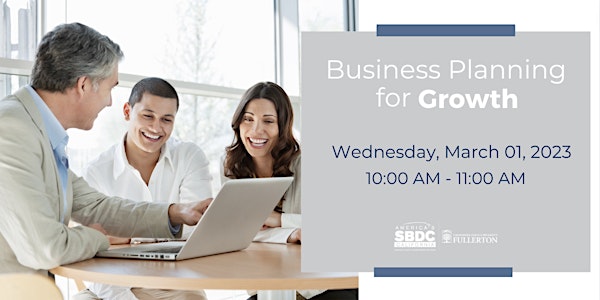 Business Planning for Growth
Register now and tune in for this 1- hour webinar Wednesday, March 01, from 10:00 AM - 11:00 AM.
About this event
Although scaling your business can be difficult, there are a few key growth strategies that can help grow your sales efficiently. However, without collecting data, we're operating blindly and cannot determine the best direction for the business. In this webinar, we will focus primarily on the market research and competitive analysis needed to understand your business's landscape, your customers' needs, and your competition to better adjust or adapt for growth.
You will leave with the following key information:
How to conduct market research
How to interpret the data
How to get insight into your target market
How to conduct competitor analysis and research
* Registration closes 2/28 at 12 pm. Emails to registrants will go out after registration closes.