Business Plan 2012

Monday, January 9, 2012 from 11:00 AM to 1:00 PM (PST)
Event Details
WCR San Fernando Valley


Networking ● Education ● Peer-to-Peer Relationships ● Leadership 
2012 is here, and you know what that means...
Time to work on our Business Plans!
Come join us and an informative Real Estate Coach

January 9th 2012

11:00 am-1:00 pm
Speaker
"Creating a Business Plan for 2012"
Susan Rose
Real Estate Productivity Coach
Susan takes a direct, no nonsense approach with her coaching clients by offering them support, guidance and high accountability to the goals they've set for themselves. Uniquely displaying sensitivity and compassion while asking probing questions, she coaxes individuals to higher levels of production. Numerous testimonials attest to her value and success.

Location: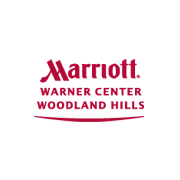 Pearl Room
21850 Oxnard Street ·
Woodland Hills, California 91367
Registration: 
Registration is $25 for members, $35 for non-members.
Please note: event registration is non-refundable  
Sponsored by: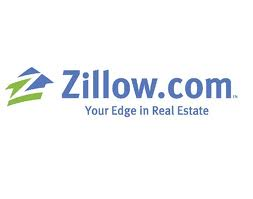 ______                                                                                        ______
Upcoming January Events:
Saturday, January 14, 2012
Wine Tasting at San Antonio Winery
Downtown Los Angeles
11am-2pm
$5 plus cost of lunch
** 10am Meet at KW Encino, 15531 Ventura Blvd Suite 100, Encino for Carpool Arrangements
RSVP: www.sfvwcr.eventbrite.com
Contact: Cindy Wu, President (818) 900-2927
______                                                                                                                            ______
Thursday, January 26th, 2012
Thirsty Thursday Social Mixer & New Member Orientation
6pm-9pm
Location: TBD
Cost: $5, includes one drink
RSVP: www.sfvwcr.eventbrite.com
Contact: Nicole Romero, Ways and Means Co-Chair
(818) 935-4295 or nromero@firstam.com
_____                                                                                                                       _ ______  
WCR State Meeting
Monday, January 16th -
Tuesday, January 17th
8am-5pm
Hyatt Grand Champions Hotel
Indian Wells, California
______                                                                                                                   ______
Upcoming February Events:
Wednesday, February 8th, 2012
Governing Board Meeting
Southland Regional Association of Realtors
7232 Balboa Blvd, Van Nuys
11:30am-1:00pm
** All Members are welcome to observe
RSVP: www.sfvwcr.eventbrite.com or sfvwcr@gmail.com
Contact: Cindy Wu, President
(818) 900-2927 or sfvwcr@gmail.com
______                                                                                                                            ______ 
Monday, February 13th, 2012
Monthly Business Resource Luncheon
Short Sales "Easy Breezy"
Everything You Need to Know to Get Your Short Sale Approved
Speaker:  Lee Honish, Short Sale Genius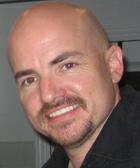 As Former Chief Loss Mitigator in IndyMac Bank's HELOC Division, he has 'switched teams' & trained more than 35,000 agents to close short sales. He has been in Asset Management/Loss Mitigation for more than 20yrs.
Marriott Warner Center
21850 Oxnard Street ·
Woodland Hills, California 91367
11am-1pm
Registration:
Registration is $25 for members, $35 for non-members.
Please note: event registration is non-refundable, a reservation made is a reservation paid
Sponsorship Available:  Contact Em Roberts at (818) 854-5459 or emroberts64@yahoo.com
RSVP: www.sfvwcr.eventbrite.com or sfvwcr@gmail.com
______                                                                                                                            ______
Saturday, February 18th, 2012
Community Event:  eWaste Recycle at Topanga Mall
6600 Topanga Canyon Blvd, Canoga Park, CA
All Day
RSVP: sfvwcr@gmail.com
Contact: Bonnie Truong, Ways and Means Chair
(818) 489-5937 or missbonnietruong@gmail.com
 __________                                                                                                                  __________
Women's Council of Realtors is a Non-Profit 501(c) Organization
Chapter Email:sfvwcr@gmail.com
Chapter Contact: (818) 900-2WCR(2927)
Mailing Address: WCR, P.O. Box 572494, Tarzana CA 91357
Events: www.sfvwcr.eventbrite.com
Website: (currently being upgraded, ready Feb 2012) www.wcrsfv.org 
When & Where

Warner Center Marriott
21850 Oxnard Street
Woodland Hills, CA 91367


Monday, January 9, 2012 from 11:00 AM to 1:00 PM (PST)
Add to my calendar