Description

A Commanding Presence - Business Pfirst networking breakfast hosted by the Pflugerville Community Development Corporation
Join us for a discussion on the Army Futures Command and the process of relocating to Austin, Texas and the role regional partners and businesses will play in shaping the new command. Also joining the panel discussion is Capital Factory and the Technology Innovation Development for the Office of Technology Commercialization at the University of Texas at Austin.


---
AGENDA
7:15am - 7:45am
Networking & Breakfast
7:45am - 8:15am
Program
8:15am - 9:00am
Q&A


---
Featured Panel

Colonel Patrick Seiber
Army Futures Command
Communications Director
COL Seiber is a native of Amarillo, Texas, and entered the U.S. Army as an enlisted Soldier in 1987. Upon completion of his enlistment, he used his G.I. Bill and Army College Fund benefits at Texas A&M University, where he received his commission as an armor officer via the Reserve Officers Training Corps (ROTC) in 1994.
Though originally commissioned as an armor officer, COL Seiber has served as a public affairs officer (PAO) since 2007. He most recently served for a 2-year period as the Chief, Army Media Relations Division at OCPA and had a very brief stint from October-November 2015 as the Chief, Army Community Relations and Public Outreach division. Prior to his return to OCPA, he served as the public affairs advisor to U.S. Army General John F. Campbell, commander for the NATO Resolute Support (formerly International Security Assistance Force Mission) and U.S. Forces-Afghanistan in Kabul. Other strategic-level assignments in the Pentagon include serving as the public affairs advisor to the 34th Army Vice Chief of Staff, Gen. John F. Campbell, and on the joint staff, where he served in the same capacity for the 9th Vice Chairman of the Joint Chiefs of Staff, Navy Admiral James A. "Sandy" Winnefeld, Jr.
Other public affairs assignments include the 101st Airborne Division (Air Assault), where he served as the public affairs chief at Fort Campbell, KY, and at Bagram Airfield, Afghanistan (2009-2011). He also served as the public affairs officer for the 506th Infantry Regiment, 4th Brigade Combat Team, (CURRAHEE), 101st Airborne Division at Fort Campbell and at Forward Operating Base Salerno, Afghanistan (2007-2009).
His awards and decorations include: Bronze Star (third award); Defense Meritorious Service Medal (second award); Meritorious Service Medal (third award); Army Commendation Medal (fourth award); Army Achievement Medal (third award); Armed Forces Service Medal; Armed Forces Expeditionary Medal; Kosovo Service Medal; Afghanistan Campaign Medal (fourth award); Overseas Service Ribbon (fifth award); NATO Medal (five operations); Parachutist Badge; Joint Chiefs of Staff Identification Badge; and Department of the Army Staff Identification Badge.
He holds a master's degree in Strategic Studies from the U.S. Army War College in Carlisle, Pennsylvania, a master's degree in Military Art and Science from the U.S. Army Command and General Staff College at Fort Leavenworth, Kansas, and a Bachelor of Arts in Speech Communication from Texas A&M University.
COL Seiber is married and has two children.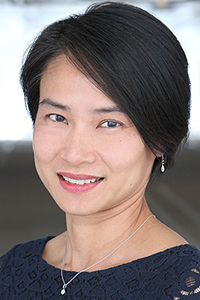 Dr. Van Truskett
The University of Texas at Austin
Director of Technology Innovation Development for the Office of Technology Commercialization
Van Truskett, Ph.D., serves as Director of Technology Innovation Development for the Office of Technology Commercialization at the University of Texas at Austin. In this role, Dr. Truskett brings her expertise in innovation and entrepreneurship to foster the commercialization of university-based discoveries and enable young startup companies to succeed. Dr. Truskett is a nationally recognized technology and business leader with over 14 years of technical, operations and strategic leadership experience. Dr. Truskettplayed a critical role in a team that raised capital and developed a startup, Molecular Imprints, Inc., a spinout from the University of Texas at Austin. The startup advanced into a successful enterprise that was acquired by Canon in 2014 to form Canon Nanotechnologies, the world's market and technology leader for high-resolution, low cost-of-ownership nanoimprint lithography systems and solutions for the semiconductor industry.
She is the recipient of numerous awards including the 2014 Industrial Research & Development Award from the American Institute of Chemical Engineers, the 2016 O'Donnell Award in Technology Innovation from The Academy of Medicine, Engineering, and Science of Texas, and was awarded the Distinguished Engineering Graduate (DEG) from the Cockrell School of Engineering at The University of Texas at Austin.
Dr. Truskett received her Ph.D. from The Johns Hopkins University and B.S. from The University of Texas at Austin, both in chemical engineering.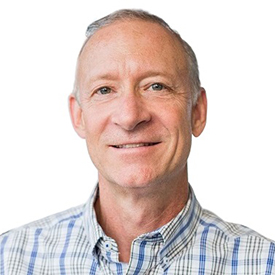 Gordon Daugherty
Capital Factory
President
Over the past 15 years Gordon has seen more than 1,500 startup pitches, given personal advice to more than 500 entrepreneurs and been involved with raising over $45M in growth and venture capital. He spent the first ten years of his career in brand name companies like IBM and Compaq and then progressively gravitated towards early stage and high growth companies. He spent eight years in the videoconferencing industry, including four years as President of an Israeli-based company that grew from $5M to $36M in a short few years and went public on the Euronext stock market.
Gordon served in an executive capacity over most company functions, but with emphasis on marketing, sales, business development and M&A. He ran corporate development and strategy for Austin-based NetQoS, who grew rapidly to more than $55M in revenue before being acquired by CA Technologies for $200M and he was a founding advisor for digital advertising pioneer MediaMind, who reached $65M in revenue and a NASDAQ IPO in 2010.
Through his advisory practice called Shockwave Innovations and as President of Austin's Capital Factory startup incubator, Gordon spends 100% of his time educating, advising and investing in tech startups. He is also a Managing Director at corporate innovation consultancy SoftMatch and a board member for Austin-based technology companies SwimTopia, Riskpulse, StoryFit and ResilientGrid.
---
Business Pfirst was created as a resource for business in Pflugerville and by being an active part of it you are helping us not only grow, but thrive. Please feel free to reach out to us with topics, ideas and questions at any time.