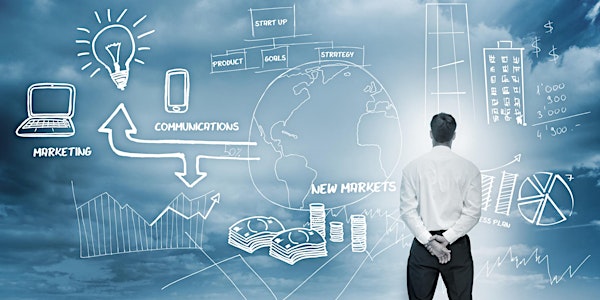 Business Owner's Workshop - Unveiling the Mystery of Digital Marketing
This in person workshop will help you gain a better understanding of digital marketing and how to effectively use it to grow their business.
When and where
Location
Borderline Restaurant 2100 West Union Boulevard Bethlehem, PA 18018
About this event
Over the last year our business environment has changed dramatically. The new level of business interaction requires the increased use of digital marketing to reach your clients. For many this is forging new territory. For others that have been involved in digital marketing the landscape has become very crowded. We all wonder if what we are doing is effective. Am I throwing money away or am I building my brand or driving sales? Many B2B business owners are struggling to get their message out in the sea of digital age noise.
Hosted by Byron Roth of The Alternative Board Lehigh Valley in partnership with Cooper Marotta of 1st Search Optimization, this in person workshop is open to Business Owners, CEO's, Presidents, Partners, and General Managers. The goal is to help shed some light on your spend vs results as we strive to understand what drives people to make decisions and we discuss the tools available to you.
Digital Marketing Topics Covered
- Does Digital Really Marketing Work?
- How Do I Find New Clients?
- How Do I Increase My Sales?
- What am I Getting for My Marketing Money?
- Is My Current Digital Marketing Working?
- Is Confusion about Digital Marketing normal?
- Where Can I Get Trusted Help with Digital Marketing?
- How do I get recognized with so much digital marketing going on?
- How Do I reach clients in a Digital World?
- What are Digital Marketing Mastermind Groups?
- How do I turn a general search into a potential client?
- How do I market my specific business?
- What should I be aiming for?
The Alternative Board (TAB) has been building Boards of non-competing business owners for over 30 years. TAB Board members take a break from their businesses once a month, to work on their businesses, instead of just in them. There are thousands of business owners just like you who are TAB members across the USA and around the world who have chosen to run their business rather than be run by their business.
This is a no-obligation opportunity to experience how and why TAB works. If, after the workshop, you feel like exploring membership, we will do so.
Registration: Required
Who: To attend, you must be a Business Owner, CEO, President, Partner or General Manager in the Lehigh Valley who wants to grow your business, is forward-thinking, knows you don't know everything, and values getting advice from fellow business owners. All industries are welcome.
When: Thursday April 8th - 12:00 - 2:00 pm
Where: This event will be held in person at the Borderline Restaurant in Bethlehem (2100 West Union Blvd, Bethlehem, PA). Lunch will be provided.
Cost: There is no cost to attend
Be sure to provide the best phone number to reach you. I'll be contacting all registrants to learn more about your concerns and issues related to digital marketing to help the event be fruitful for all in attendance.
I look forward to seeing you there!
Regards,
Byron Roth, Owner
The Alternative Board – Lehigh Valley
Call 908-391-4776 if you have any questions!