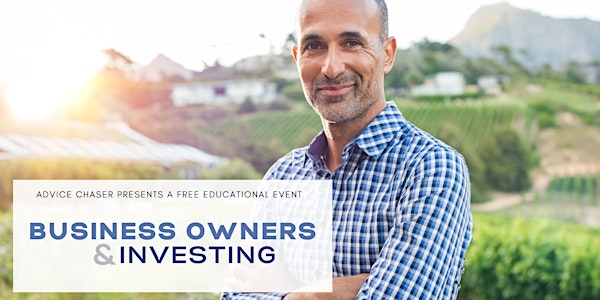 Business Owners and Investing
As a business owner, you're familiar with risk.
About this event
On October 24, Advice Chaser will host a webinar titled, "Business Owners and Investing." Owning a business comes with a certain amount of risk. One way to balance out that risk is to invest a portion of the profits to build wealth on the side. Unlike running a business, it doesn't have to be a time-intensive activity. This webinar will address types of investments, tax planning, and alternative investment strategies for business owners. Christ Dineff, an investment advisor representative, will present. Business owners looking to reduce their risk and increase their wealth can benefit from this informative webinar.