Description
Looking to propel your business forward? Then experience the benefits of The Alternative Board (TAB) by attending a Roundtable meeting with TAB members and other Long Island business owners.
The Alternative Board is a member-only organization of over 150 Long Island business owners & CEOs who meet in think tank board of director-like groups to increase revenue, improve profitability and operate their businesses more effectively.
At our free, no-obligation Roundtable breakfast you'll meet TAB members and other Long Island business owners. As a group we'll discuss critical business issues and brainstorm solutions -- many of which will help you and your business.
You must be a Business Owner, CEO, President or Partner to attend. There's no cost or obligation and registration is required.
This event is hosted at Brett Harrison Jewelers in Melville.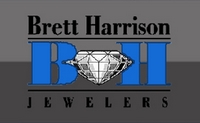 Brett Harrison Jewelers is the area's #1 source for fine quality jewelry. They've established a reputation for distinguished service and exquisite jewelry at prices that make their pieces accessible to all. Please visit www.brettharrisonjewelers.com.