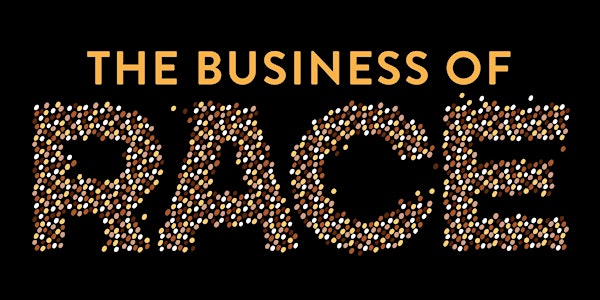 Business of Race: Learning Community
THE BUSINESS OF RACE: Learning Community
About this event
Never Stop Learning
Upcoming Events:
December 1 - There's Nothing Micro About Microaggressions
Maybe you attended one of our BUSINESS OF RACE webinars (based upon the book by the same name) last year and are eager to learn more. Maybe you are seeking a safe community where you can discuss freely your challenges and questions. Maybe something else made you curious about this event.
If you are a business leader, individual contributor, Human Resources or DEI (Diversity, Equity and Inclusion) professional, educator, coach, or consultant and have deep desire to learn more about race in the workplace, become a member of THE BUSINESS OF RACE Learning Community.
What's a Learning Community?
A Learning Community is a group of individuals who are committed to advancing their learning; in this case, learning more about race in the workplace. Members of a Learning Community both offer support and ask for support. This Learning Community will be a multi-cultural/multiracial group as we wrote THE BUSINESS OF RACE for people of all races. It will also be limited to the first 50 people who register.
Author Led, Participant Driven
Each month we'll introduce a particular topic, specific to race in the workplace, for the Learning Community to explore in a safe space. We will be calling people into the discussion, not calling people out. To get us started, we've set the topics for the first three sessions.
Since this is a Learning Community future topics are driven by member input and posted at least 3 weeks in advance:
We encourage members to bring challenges, opportunities, or real-time stories to the Learning Community to discuss.
Past Events:
June 2 - The Annie E. Casey Foundation's "Race Matters: Organizational Self-Assessment"
July 7 - What's Your Antiracist Style?
August 4 - The Intersection of Organizational Development and DEI
September 1 - Closing the Wage Gap: What is Pay Equity and the EEO-1?
October 6 - Equitable Hiring Practices/Recruiting Women & People of Color in the C-Suite
November 3 - Microaggressions: What Are They? How Can We Address Them Productively?
Why RACIAL Diversity?
Talking about race and racism in the workplace has been taboo for decades. We water down, negate or skirt these issues by touting successes from their cousin - diversity. In business, though, you cannot advance strategy you do not name. The general term, "diversity," enables that dynamic. It's impossible to create an antiracist workplace when no one wants to use the words ``"race" and "racism."
Addressing institutional racism in the business world requires more than an incident-driven Black Lives Matter or Stop Asian Hate company-wide statement. More than a tab on a corporate website. It requires hard work: educating ourselves; honest, transparent, and often uncomfortable discussions; the inner work of raising our awareness and building new ways of thinking and being in the world. And most of all, it requires the outer work of positive changes to our organizational policies and practices. Individual actions and behaviors are important but they are not enough to advance and sustain workplace racial equity.
The foundation for this learning community is the newly released book, published by McGraw-Hill, The Business of Race: How to Create and Sustain an Antiracist Workplace AND Why It's Actually Good for Business. Co-authored by two business women, one Black and one White, Margaret H. Greenberg and Gina Greenlee make a compelling business case for why the workplace is the perfect place to discuss the undiscussables - race and racism. Greenberg and Greenlee who met more than 20 years ago in the workplace and remained dear friends, are not traditional DEI experts. They are organizational development (OD) professionals who use both a business and an asset lens to explore what it takes to create and sustain an antiracist workplace.
Register today for one or all of our free, 45-minute Learning Community events. Membership in THE BUSINESS OF RACE Learning Community is limited to 50.