Event Information
Location
University of Miami
1314 Miller Dr
Dooley Memorial Building; Room 100
Coral Gables, FL, Florida 33146
Description
Understanding the patent process can be very advantageous for engineers as they are often actual inventors of their work. Patents are critically important in protecting intellectual property and safeguard your inventions. In this Workshop, you will learn how patents protect your intellectual property and what rights they confer, what to expect in the patent application process, how to read and interpret patent documents. This workshop is designed for inventors, entrepreneurs, and those who would like to learn more about patents and intellectual property.
About the Presenter
Estiven Rojo helps clients throughout the United States and abroad maximize the value of their intellectual property. He prepares and prosecutes domestic and foreign patent applications, provides counseling on patent strategies and advice on new rules governing intellectual property protection, and helps clients navigate challenges. He also assists clients in enforcing intellectual property rights in federal and state courts and before administrative agencies such as the United States Patent and Trademark Office.
Estiven focuses on electronics, semiconductor processing and packaging, Internet technologies, networking devices, computer- related technologies and business methods. He has experience with patent subject matter eligibility, patent analysis, patent appeals, patent reexaminations, post-grant proceedings,litigation support and copyright issues.Prior to joining Schwabe, Estiven was a member of a prominent patent prosecution boutique in Silicon Valley. During law school,Estiven served as a Patent Examiner Extern at the U.S. Patent andTrademark Office. Estiven was recognized as the regional winner and national finalist of the 40th Annual Giles Sutherland Rich Memorial Moot Court Competition, where he argued current patent law issues in front of the U.S. Court of Appeals for the Federal Circuit.
Prior to law school, Estiven worked as an electrical engineer. He worked on NASA's Space Program Operations Contract as a design engineer, focusing on the integrated electronic assemblies of solid rocket boosters.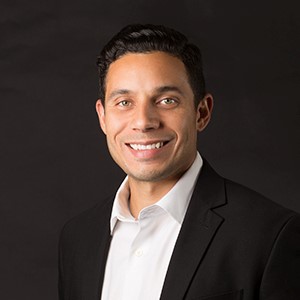 Date and time
Location
University of Miami
1314 Miller Dr
Dooley Memorial Building; Room 100
Coral Gables, FL, Florida 33146