Description
We would like to invite you to join senior decision makers and business owners for business networking and an informative Cybercrime, Security & GDPR Conference at the iconic Wembley Stadium. Not only have we arranged for the best expert speakers, but we have also booked the best conference room at Wembley Stadium if not in the country. Pitch View East conference room has amazing views across the whole stadium, offering the perfect backdrop for a business conference.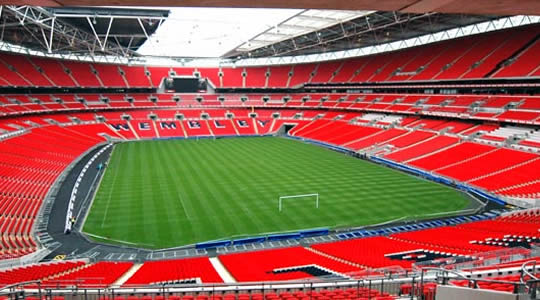 This conference will include presentations from banking, insurance and IT experts and there will also be specialists from the police and the Serious Organised Crime units, that will be covering the topics of fraud, digital and social media engagement issues.
General Data Protection Regulations (GDPR) which is a hot topic, will also be a focal point at the conference. With the deadline looming of next May 2018, businesses need to be prepared for one of the biggest changes in data protection history. You will be able to find out lots more and how this will affect every business in the EU.
Cybercrime embraces any illegal activity that involves a computer or network connected devices. The risks are greater than ever before because of the sheer number of connected people and devices and as a result, the rewards of cybercrime surpass most other forms of criminal activity.
The problem is of epidemic proportions in the UK which is second only to Colombia in terms of the number of reported incidences of cybercrime and fraud than any other country in the world.
It is clear that businesses and other organisations need to have systemic processes in place to prevent, detect and respond to these risks if they are to avoid financial and reputational damage.
Delegates are requested to pre-register asap to reserve a place.
The morning will commence with registration, refreshments & networking from 09.00am. The main conference will start promptly at 10.00am. The day will conclude with a question and answers panel, followed by a buffet style lunch and more opportunity to network and speak with other guests and organisers.
For those delegates who book VIP tickets, you will not only receive VIP treatment and reserved seating, but you will have the fantastic opportunity to join a VIP tour of the stadium after lunch. The tour will take you around the iconic stadium including access to the changing rooms, players tunnel and interview conference room. Plenty of photo opportunities.

---
Agenda - Proposed (This maybe subject to change)
09.00 - 09.45 Registration/Refreshments/Networking
09.45 - 09.50 Guests seated for the main event
09.50 - 10.00 Welcome, Intros and House Keeping with host David Bell
10.00 - 10.30 Joe Cooksley - Barclays Digital (Online Identity)
10.30 - 11.00 David Gibb - Essex & Kent Serious Crime Directorate Cybercrime unit
11.00 - 11.30 Paul Rolinson - Cyber Strategies
11.30 - 11.45 Refreshment Break (Sponsored by TermSet)
11.45 - 11.50 Welcome back and round up of sessions 1,2 & 3 with host David Bell
11.50 - 12.15 Guest Keynote Speaker
12.15 - 12.45 Yasmin Lupin - Lupins (GDPR Legal)
12.45 - 13.15 Newton IT - David Bell / TermSet - Stuart Connors
13.15 - 13.40 Q&A Session with the panel
13.40 - 13.45 Thank you's & Close
13.45 - Lunch & Networking (Sponsored by Newton IT)
14.30 - Event Finish / Wembley Stadium Tours for VIP Guests