BUSINESS MODELS FÜR TEAMS

Friday, March 9, 2018 from 9:00 AM to 4:00 PM (CET)
Event Details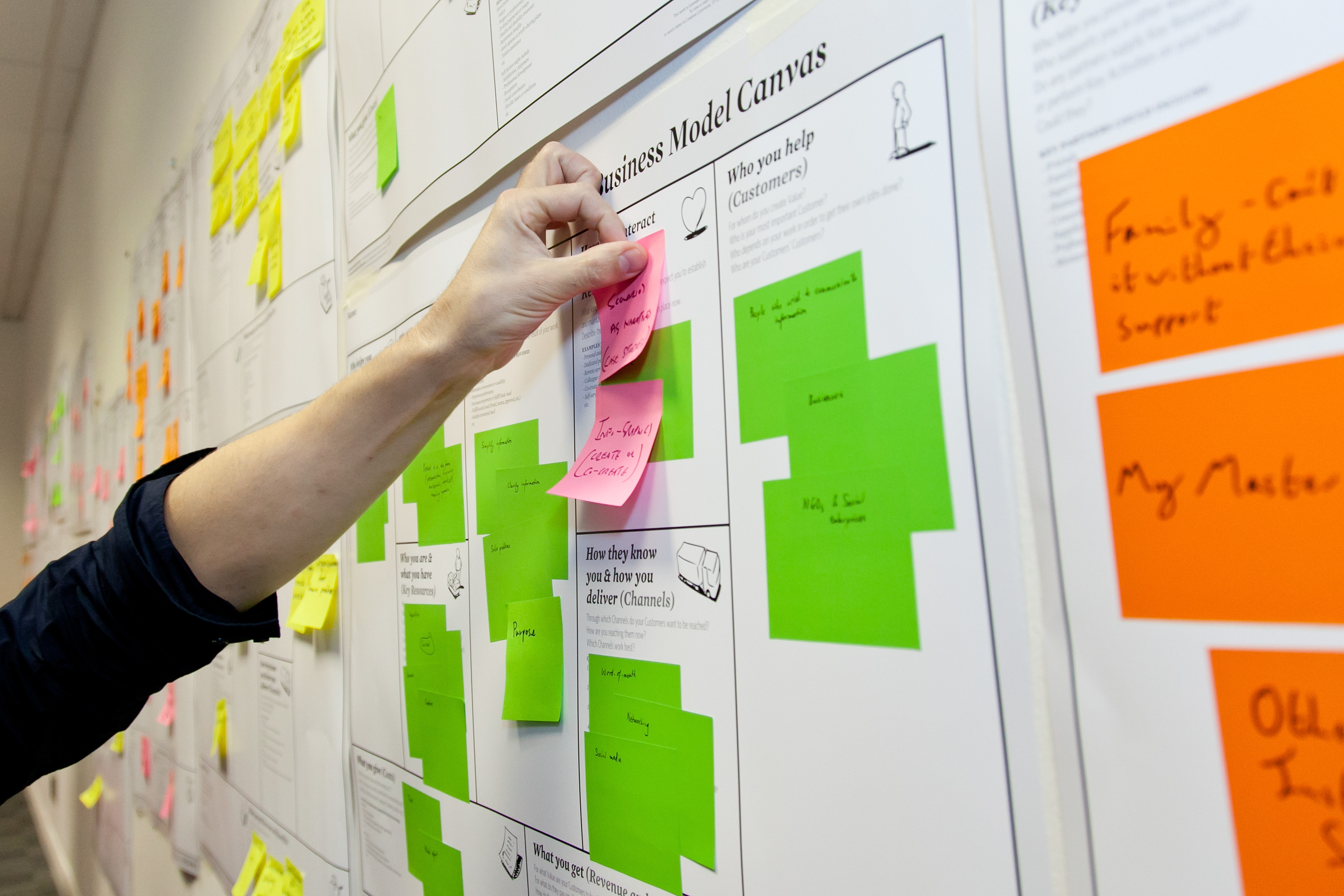 Business Models für Teams
Wir laden Sie ein das visuelle Tool-Set kennenzulernen, um Team-Mitgliedern ein besseres Verständnis füreinander, ihrer Arbeit und der Gruppenziele zu ermöglichen.
Der Co-Creation-Ansatz von Business Model für Teams erleichtert das emotionale Engagement innerhalb der Gruppe und fördert eine positive Veränderung von alten Verhaltensweisen.
 Überarbeiten Sie Modell-Grundlagen, Methoden und Best Practices. Darstellung von Unternehmens-, Einzel- und Teamgeschäftsmodellen mit Schwerpunkt auf Teams und Einzelpersonen. Identifizieren Sie Probleme, Herausforderungen und Chancen .
Campus Verlag zum Business Model für Teams Buch von Tim Clark & Bruce Hazen
Wer möchte schon ein Rädchen im Getriebe sein? Wir wollen den Sinn unserer Arbeit sehen und spüren! Tim Clark und Bruce Hazen zeigen, wie Führungskräfte mithilfe der Business Model Canvas jedem Mitarbeiter vor Augen führen können, wodurch er zum Geschäftserfolg beiträgt. Und zwar auf Unternehmens-, Abteilungs- und Teamebene. "Business Models for Teams" liefert das dringend benötigte Hilfsmittel für die anspruchsvollste Führungsaufgabe unserer Zeit: Coach eines selbstständigen Teams zu sein, und die eigenen Mitarbeiter im Zusammenspiel mit anderen auf das Unternehmensziel hin auszurichten. Dieser Kulturwandel vom "Ich" zum "Wir" gelingt deutlich einfacher, wenn alle Beteiligten ein gemeinsames Bild haben!
 Ein neues Buch aus der erfolgreichen Business-Model-Familie.
- Clark und Hazen veranschaulichen die Verbindung von Strategie (Geschäftsmodell) und internen Prozessen.
- Ziel dieses Buches ist es, ein Systemdenken auf allen Unternehmensebenen zu verankern, durch das sich alle Abteilungen und Mitarbeiter als Einheit empfinden ("interdependent teamwork").
Moderatorin - Mercedes Hoss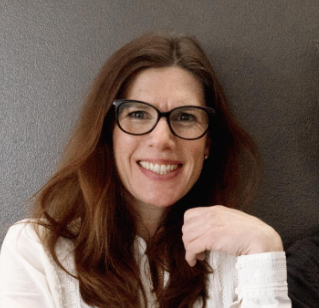 Facilitator | Project Manager | Coach & Workshop designer:
 "Ich helfe Unternehmen und Individuen, eine Kombination von innovativen Methoden und Werkzeugen zu nutzen, um in einem kollektiven Prozess effizientere und erfüllende Arbeitsweisen zu finden und ungenutztes Wissen und Ressourcen vorteilhaft für sich zu nutzen.
Warum? Weil es mich glücklich macht, wenn ich erlebe wie Individuen neu erworbene Tools, Fähigkeiten und Denkweisen annehmen und umsetzen, um positive Veränderung für sich und Ihr Umfeld zu schaffen."
Mercedes ist eine erfahrene Business Model Designerin, Project Managerin und LEGO® SERIOUS PLAY® Facilitator
Mercedes betreut deutsche und internationale Organisationen, Teams und Individuen bei der Definition und Überarbeitung Ihrer Geschäftsmodelle (Business Models), sich neu zu erfinden oder 'Aha-Momente' zu schaffen.
Mercedes hat über 20 Jahre internationale Berufserfahrung; 16 Jahre in leitender Funktion bei global führenden Unternehmen wie Pfizer, Coopers & Lybrand, Systems Union (Infor), und Ancestry in den Bereichen IT (ERP/ consolidation/ financial integration), Business- und Prozessoptimierung.
Mercedes hat ein Diplom in Betriebswirtschaft (UCA), ist zertifizierte Project Managerin (PMP®), Business Coach (ACTP ICF), Trainer (IMS), LEGO® SERIOUS PLAY® Facilitator und Business Model You® Practitioner und spricht fließend Deutsch, Englisch und Spanisch.
Seit 2013 arbetet sie zusammen mit Tim Clark (Autor Business Model You und Business Models for Teams) in der Organisation und Durchführung von Business Model You® Kurse in Europa. Sie ist  co-creator vom Buch Business Model for Teams (Random House June 2017).
http://businessmodelyou.com/business-model-you-llc/
https://twitter.com/search?f=tweets&vertical=default&q=%23bmyeurope&src=typd
Save This Event
When & Where

COKREA
Nordendstraße 64
80801 München
Germany


Friday, March 9, 2018 from 9:00 AM to 4:00 PM (CET)
Add to my calendar
Organizer
COKREA

Come. Make something happen.

Join the COKREA movement & get inspired to action.
A place to unlock the knowledge & creativity hidden inside of you, giving mindful ideas a market place.

We have created a fantastic space: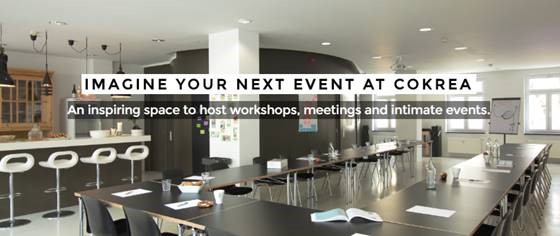 - a physical location to rent, meet & experience &
- an Face2Face platform to learn from one another

At COKREA you can leave the conventional behind.

Here it's all about getting aware, like a mini inspirational, mindful holiday.

So far, so great...

Sign up for latest news here: http://eepurl.com/bXHqgX
BUSINESS MODELS FÜR TEAMS