Business model generation/assessment using ves tool

Friday, October 20, 2017 from 9:00 AM to 5:30 PM (BST)
Event Details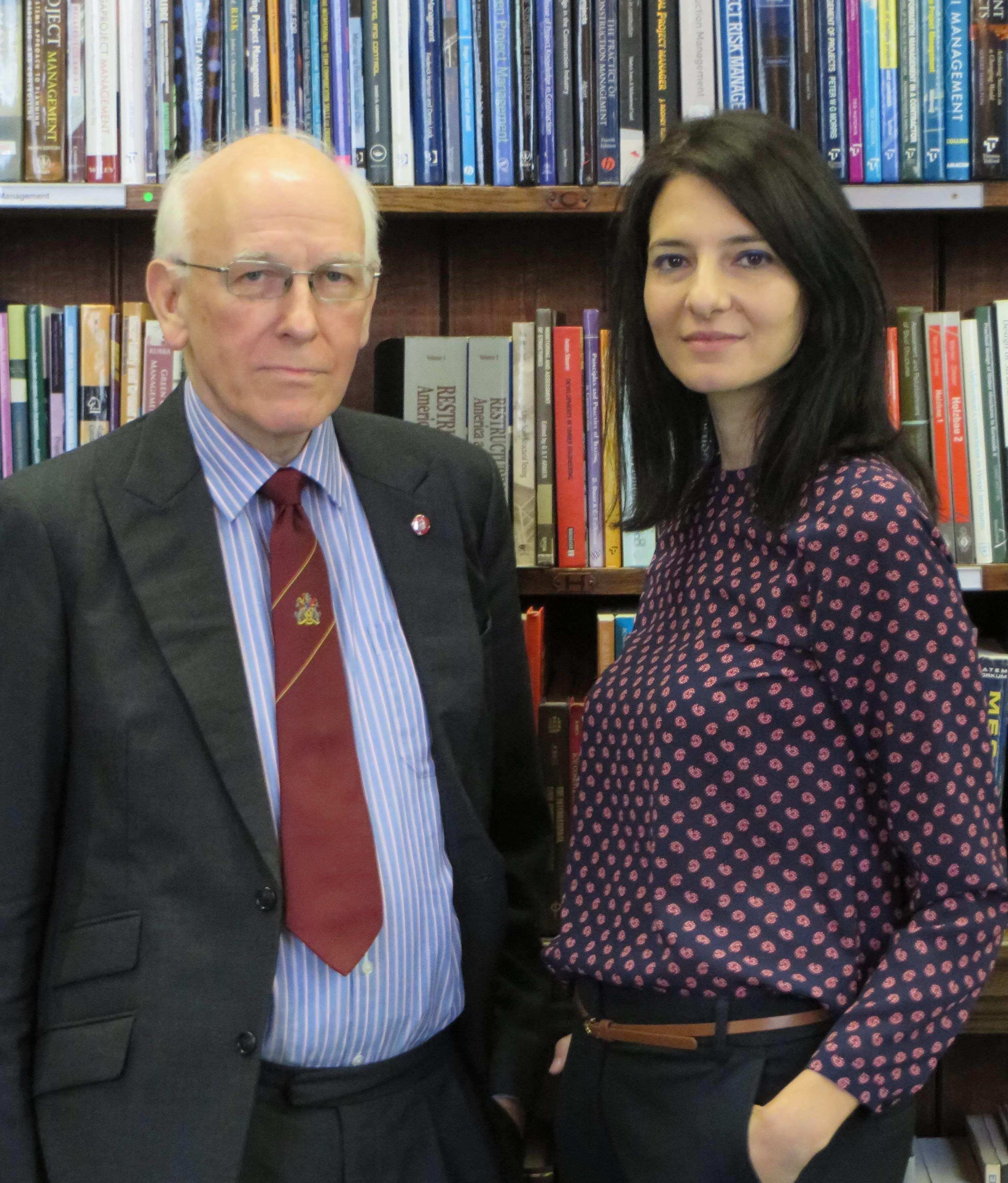 Your presenters: David and Christie
Times are uncertain. Change is inevitable. Interdependence reigns.
Have you ever asked yourself the question: What, in collaboration with others, could I really achieve if only they could see the bigger picture and how they could contribute?
Or: Where specifically are my contributions hampered by lack of wider cooperation, coinvestment and adoption of my ideas?
And: What innovative idea could I bring to market if I could orchestrate a wider community of players to endorse it?
This workshop enables you to address questions such as these with renewed confidence that results can be achieved.
Creating any improvement in performance can involve shifts in roles, responsibilities, deliverables, relationships, processes, procedures, boundaries, needed capabilities and much more. Everything is interconnected, with a life of its own. Change one thing and the unexpected occurs elsewhere.
How can we discover, quickly, what to focus on and how to do it?
Usefully, the Value Exchange System (VES) approach helps people discover meaning and identity and the value of their contributions whatever their role in order to achieve change, growth and success. VES has matured into a tool to "restart" thinking about how organizations really work and boost value in people and performance at every level.
It does this by ignoring the superfluous and including all that is essential in a business, service or community model. This leads to energised performance in any domain, from business start ups to global corporations and public services, whether stay-as-you-are or undergoing transformation.
Although this intense light of understanding of how we really cooperate to create value for each other can blind bureaucrats, hierarchies and entrenched empires, by using your new VES lens you will illuminate the way forward for yourself and your colleagues. 
Enthusiasts will recognise that this is an exciting new reformulation of tools designed for use in the value network space – supporting management principles fit for the 21st century (2). 
Please note that this is not an alternative to traditional ways of leading and managing but a seamless adaptation to unlock potential.
Pre course materials will prepare you for an intensely active day which need not end there. Included is an opportunity to join and participate in a support community designed to cultivate co-creativity and the identification of pertinent applications of VES and complementary techniques.  
What you will cover includes:
the three essentials to construct a business model

where value is found in an organization and its assets

combining formal process with informal and social networks 

boundaries (open and closed)

appraising value exchanges in topical situations and business ecosystems

how to identify what and how your contribution can have most influence on success

simple diagrams to encourage conversation about innovation

exercise to practise VES

how your contribution directly impacts an economy 

energising a business model

links to complementary techniques that support 21st century management principles
What you will take away:

links to pdf's of all material covered

opportunity to join ongoing community 
Included:
Complimentary drinks and biscuits on arrival, and at morning and afternoon breaks
Cafeteria available for lunchtime break (cost not included) 
Who should attend? Whatever your role:
That 20% of people who are really active and engaged with their organizations

That 20% of people who are actively disengaged with their organizations

From the remaining 60%, those who could tip either way
In short, all those with an open mind on learning how new techniques can enhance their co-creation, collaboration and innovation capabilities within organizations.
Your presenters:

Both David Meggitt and Christie Sarri are Chartered Civil Engineers and Partners in Meggitt Bird LLP. Additionally:
David, having commenced his career in civil engineering developed to be a management consultant, business advisor and entrepreneur and is an alumnus of PA International Management Consultants and Planning Research Corporation. Focused on value co-creation and innovation he encourages the transformation of conventional mind sets to think differently using toolkits and techniques acquired through his multinational assignments and research in solving "wicked" problems. He was a co-founder and director of 3Cs Community Ltd, a company leading a pioneering entrepreneur and intrapreneur network in the UK. In 2006, in recognition of his expertise with value networks, he was awarded Certified Practitioner status. 
Christie devoted her first 10 years in civil engineering to working with prestige worldwide firms and continues to engineer the future with technologically enhanced materials. With the completion of her MBA studies at Warwick Business School, majoring on innovation, she helps people and businesses to "make their ideas happen" in the UK and Greece. Mapping problems and evaluating businesses prior to leading them to an innovative growth strategy are her main impact areas. She also runs her own engineering consultancy and pom - coworking place in Greece.   
(1) Christie first presented a VES outline to an academic / practitioner audience at UC Berkeley USA in 2012 in the first open innovation workshop incorporating the Business Model Canvas conducted by Prof Henry Chesbrough. 
(2) Enthusiasts may also be familiar with the presenters' co-authored paper (along with Dr. Lilly Evans) published in the flagship journal of the Institution of Civil Engineers - Civil Engineering - which introduced "value network" to that profession in May 2012.  
(3) Questions are based on those first posed by Jamed E Moore in 1996 "The death of competition."
FAQs
 Are there ID requirements or an age limit to enter the event?
There are no ID requirements or age limits 
What are my transport/parking options getting to the event?
The central London location is to be advised and will be convenient for public transportt.
Where can I contact the organizer with any questions?
Just email to info@meggittbird.net with any questions and we will get back to you as soon as possible. 
Is my registration/ticket transferrable?
We would be sorry to miss you, but "yes!" We just need to know who originally booked.
This also enables leaders / managers to book a place(s) in advance for their staff before allocating them. Let us know any issue you would like us to flag up and we will do our best to incorporate it.
Can I update my registration information?
Yes.
Save This Event
When & Where

Central London location - TBA

London
United Kingdom


Friday, October 20, 2017 from 9:00 AM to 5:30 PM (BST)
Add to my calendar
Organizer
David Meggitt and Christie Sarri
Organizers David and Christie are Chartered Civil Engineers with extensive business and management experience and Partners in Meggitt Bird LLP a transformation agency focused on value co-creation. 
Their first e-book, "Questions with changing answers," was published in October 2015 on Amazon.co.uk and Amazon.com


Business model generation/assessment using ves tool