About this Event
Main Line Parent and Philadelphia Family Business Members and Friends are invited to join the Family Focus Media team for coffee and breakfast bites with some great networking in the Skybox Suite (room 304) at The Philadelphia Flower Show in the Pennsylvania Convention Center! Your ticket to this event includes a FREE ticket ($48 value) to visit the Flower Show (can be used that day or throughout the 2020 show).
Our Community Builders' Luncheon (as seen below!) was such a great success in November, but we heard you loud and clear, you wanted MORE TIME to network and get to know each other! So we put our heads together and came up with an experience of a lifetime, breakfast in the Skybox Suite (room 304) at The Philadelphia Flower Show. This unique space overlooks the main exhibit hall for the show, so you will enjoy views of Riviera Holiday while sipping your coffee and connecting with your fellow family-focused business owners.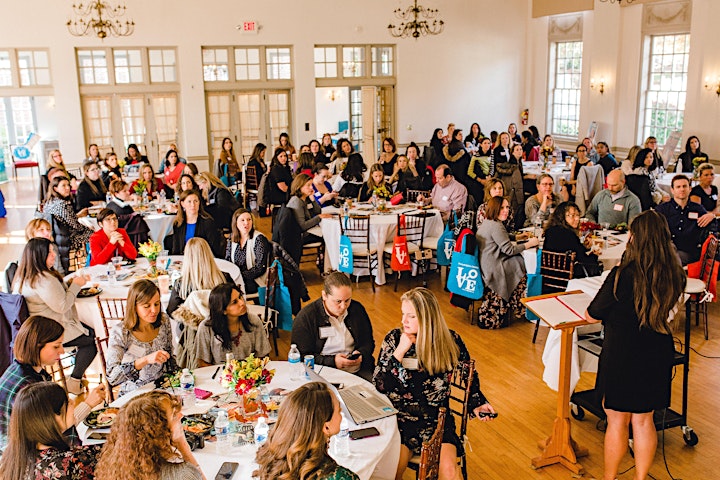 If you're serving local families with your organization and are not already a Business Member, please consider joining us and save $10 on your ticket to this event! Details for Philadelphia-based leaders interested in joining can be found at phillyfamily.com/join/business and for those serving families around the Main Line and Western Suburbs, you can sign up at mainlineparent.com/join/business or if your target market stretches across the whole region, join us as a Dual Brand Business Member.(Please note, we will not be offering refunds for this event.)
Following our breakfast you can fall in love with Spring, gardening, and the flowers as you stroll along the Riviera with your new friends, or get to work and come back on another day to use your ticket! However, you must attend the breakfast to receive your free ticket.
This beloved Philadelphia tradition by PHS returns February 29–March 8 with Riviera Holiday
"As you enter the Show, groves of Citrus trees lead the way providing a lush dramatic promenade to the sunshine drenched landscape ahead. Breathe in fragrant waves of lavender inspired by the terraced gardens of Monaco. Drifts of purple and white spiked salvia, specimen succulents and, an intoxicating variety of scented geraniums, roses, rosemary and sage create a stunning mosaic that is at once picturesque and charming. Walk the esplanade of flowering arches. Become enraptured by the delightful dimension of Show gardens and dramatic accents that rise in soft meadows of horticultural perfection. Explore the allure and extraordinary plant palette of some of the world's captivating coastal regions." Read more about the 2020 Flower Show Theme.