Description
Happy Spring DCWW community! Join us on Wednesday, April 5th for our quarterly #WebWomenWednesday Lunch & Learn webinar. This quarter, we are featuring Chrissy Larsen, founder of Why the Health Not, a health tech company that is undergoing a phenomenal growth phase. Chrissy is an inspiring tech CEO who will be sharing her experiences in the tech entrepreneurship space and will be providing you with a playbook for success. Whether you are looking to venture out into the world of tech entrepreneurship or just want to improve the way you are managing and leading in your work and home life, Chrissy's light hearted wisdom and breadth and depth of knowledge is sure to bring an exra Spring to your step. Please join us on ZOOM.
Join from PC, Mac, Linux, iOS or Android: https://zoom.us/j/916956921
Or iPhone one-tap (US Toll): +16465588656,916956921# or +14086380968,916956921#
Or Telephone:
Dial: +1 646 558 8656 (US Toll) or +1 408 638 0968 (US Toll)
Meeting ID: 916 956 921
International numbers available: https://zoom.us/zoomconference?m=MKgQLvi1cC-IzFzOEcJf2BSy0A6KS5sb

More about our presenter: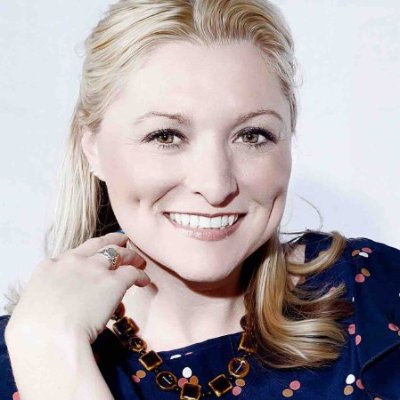 Founder/CEO of Why The Health Not?™
Digital Health & Wellness 2.0 | Med Tech & Business Consultant
Chrissy Larsen is a veteran of the wellness sector as the former owner and operator of four health and wellness establishments, growing her clientele to over 5,000 members over sixteen years. Her expertise spans sports medicine, cancer treatment, chiropractic, life coaching, personal training, health education, organic cooking, and therapeutic massage. The loss of over one hundred friends to preventable diseases is what drives Chrissy's zeal to positively impact the lives of others with a comprehensive tool for better education and whole-person wellness. WTHN embodies this passion, and through Chrissy's stewardship is poised to become a recognized global leader in digital health, personal empowerment, wellness education and philanthropy

DC Web Women is a professional organization of more than 3000 members located in the Washington, D.C. metro area. Our members are professional technologists, students, and enthusiasts who specialize in the fields of blogging, copywriting, computer science, editing and proofreading, e-marketing, graphic design, information technology, marketing/communications, multimedia, search engine marketing and optimization, social media, web analytics, web content, web design, web development, and web editing.