A world-class talk about transforming your business 10:00-11.30 AM Wednesday, PDT 06:00-07.30 PM Wednesday, CET
About this event
The global pandemic has created an unprecedented reality that is profoundly impacting our society and economy now and for the foreseeable future. At the same time, a slower, less visible but perhaps even more devastating reality is transpiring with climate change. Never before has it been more crucial to rethink how we conduct business. With industry frontrunners in the Nordics as well as the American West Coast, the event will explore:
Why companies need to to reinvent themselves as catalysts for a sustainable future.
How to lead an organization on a sustainable transformation journey.
How to move from incremental change to exponential impact.
The event will feature two panels: one on sustainable fashion and one on sustainable transport logistics, with invited speakers sharing their leadership experience of driving a sustainable transformation journey
Featured organizations and speakers
Tom Steyer, Founder of NextGen America.
Karin Olofsdotter, Ambassador of Sweden to the United States.
Eleni Kounalakis, Lieutenant Governor of California.
Eva Karlsson, CEO of Houdini Sportswear.
Vincent Stanley, Director of Philosophy at Patagonia.
Henrik Henriksson, CEO of Scania.
Elaine Weidman Grunewald, Sustainability Executive, Founder, Investor and Board member.
Robert Falck, CEO and Founder of Einride.
Jessica Alba, Transportation Policy Manager at Stanford University.
Darja Isaksson, Director General at Sweden´s Innovation Agency, Vinnova.
Additional speakers to be announced soon.
Moderator
Robert Strand, Executive Director of the Center for Responsible Business and Lecturer at the Berkeley Haas School of Business.
Audience
The event targets business leaders, industry actors, policymakers and academics seeking insights on how to transform business in response to sustainability challenges.
Organizers
The event is co-hosted by the Embassy of Sweden (Washington, USA), the Honorary Consulate General of Sweden in San Francisco, UC Berkeley, and the Nordic Innovation House in Silicon Valley.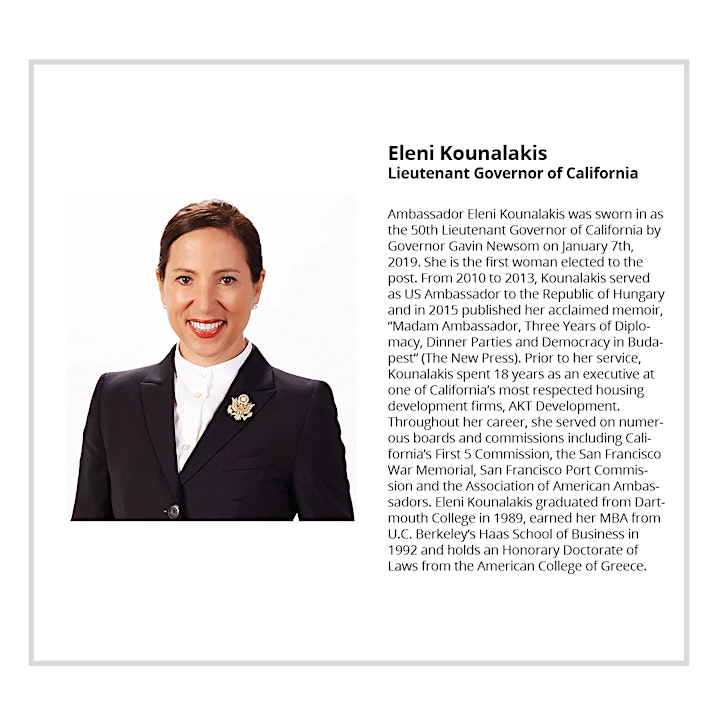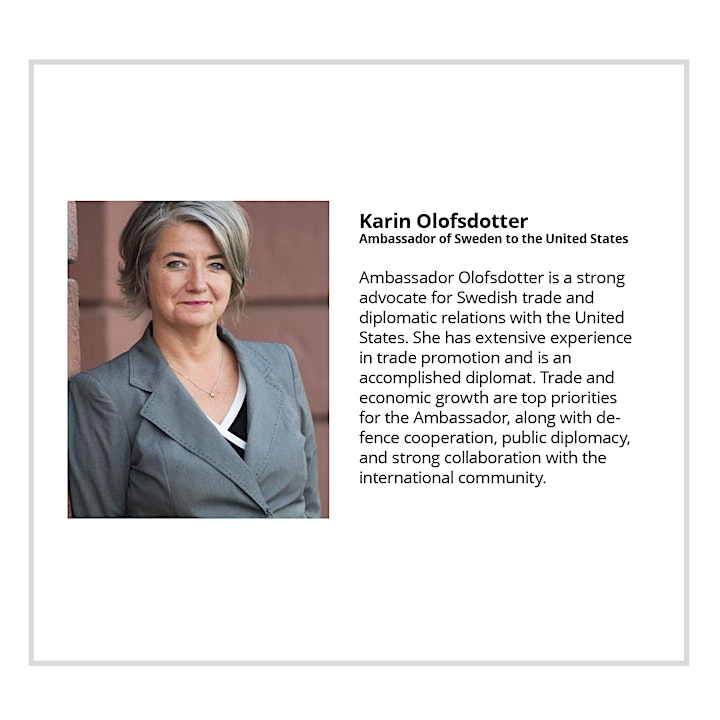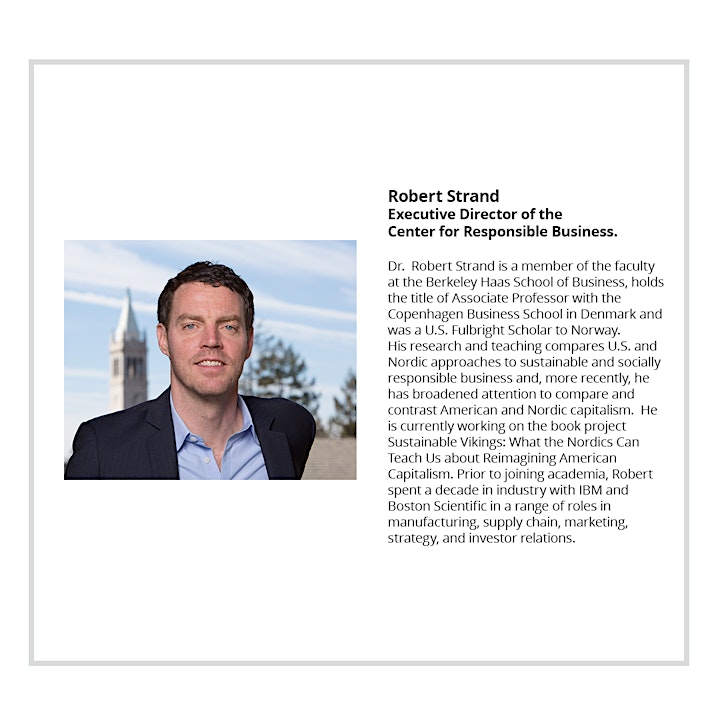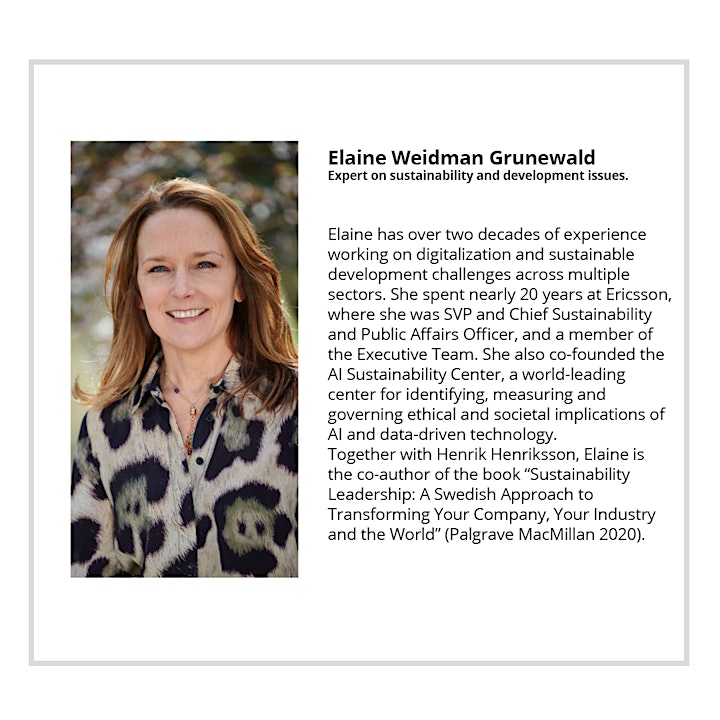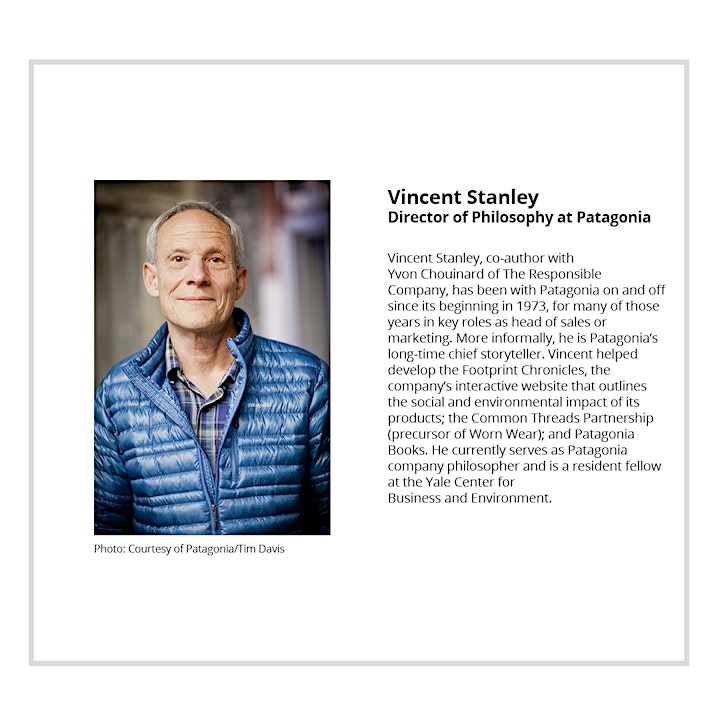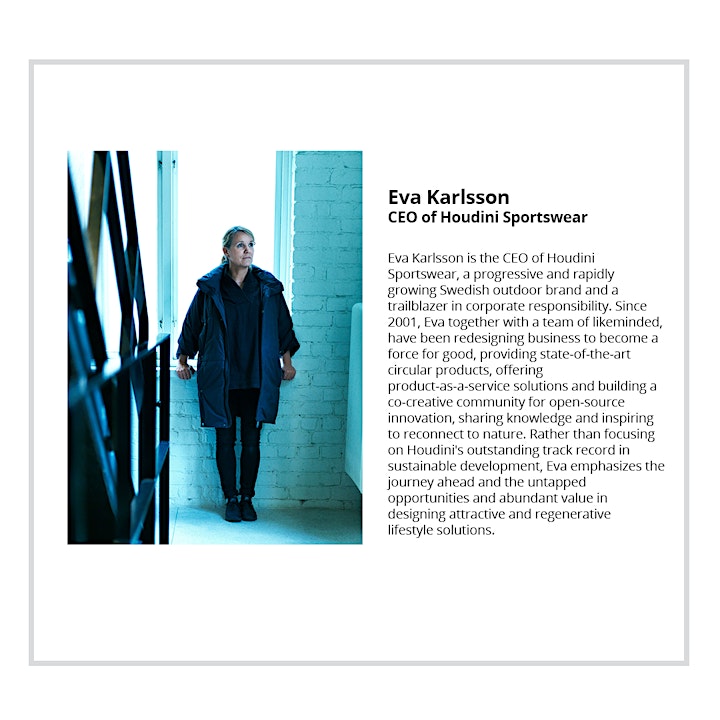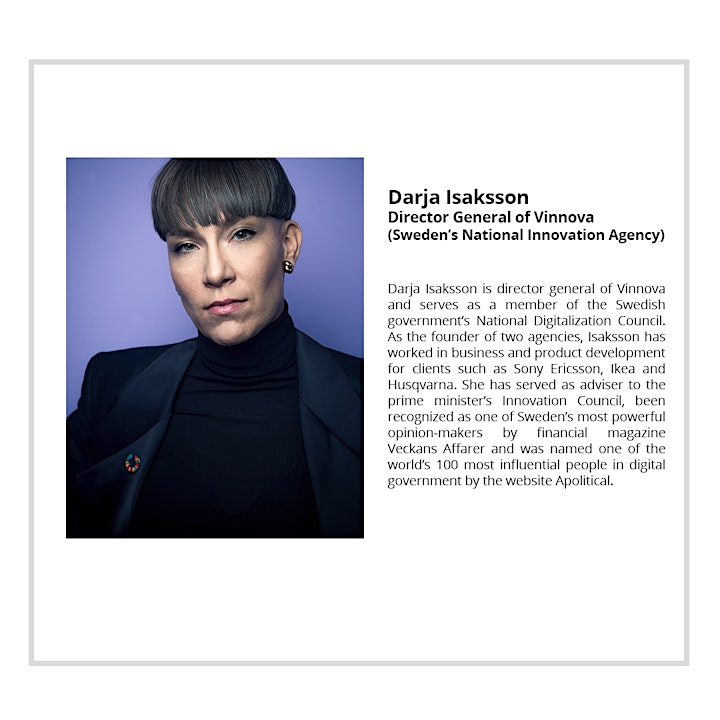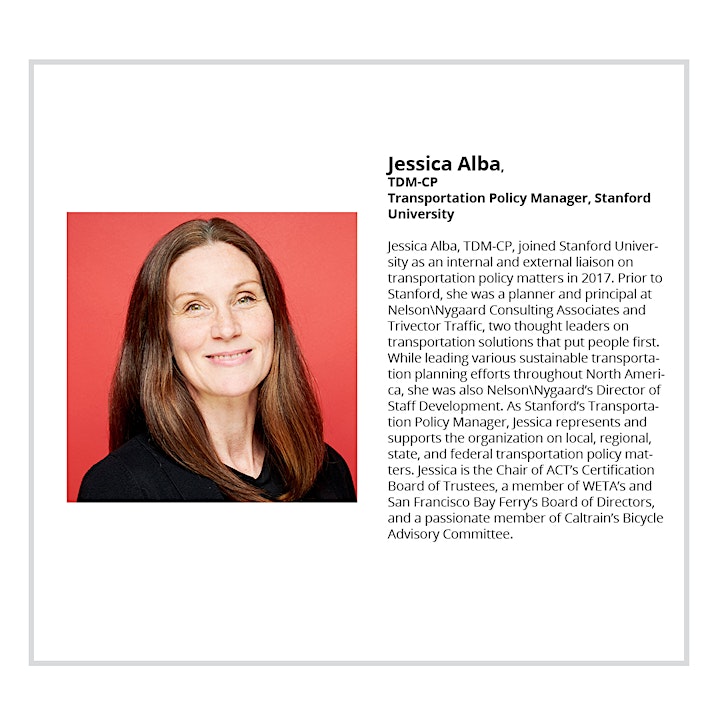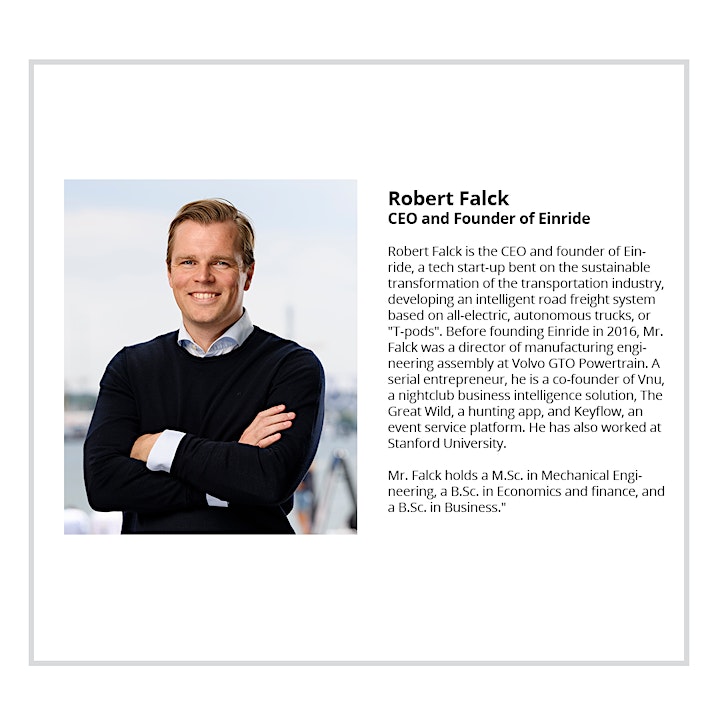 After the event, we invite everyone to join our follow-up discussion on sustainability at Clubhouse, the Drop-in audio chat application for IOS.
https://www.joinclubhouse.com/event/xB4o4vdd