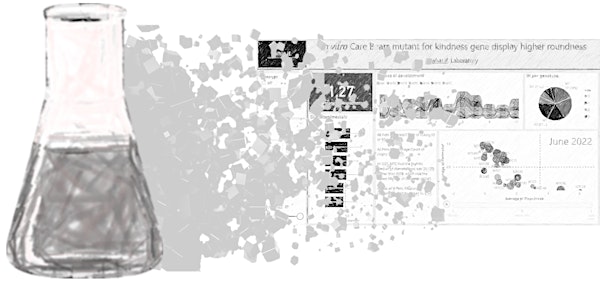 Business Intelligence tools for Life Sciences - 2nd Edition
This 20h crash course will guide you through business intelligence tools and how they can be applied to scientific data.
About this event
Course programme
This course focus on Power BI and how this business intelligence tool can help you to build impactful visualisations of your data. Through hands-on exercises you'll learn how to load and transform your data using Power Query and to build a full interactive dashboard with your experiments' results.
The planned modules include but are not limited to:
Introduction to Power BI;
Loading and transforming data;
Data visualisation;
Statistics in Power BI;
Filtering data;
Embedding Power BI in Power Point;
Data refreshing.
Target Audience
Students and researchers at all levels ;
People eager to learn one of the most valuable tools for data analysis in every company nowadays.
Registration
Registration includes:
Online sessions
Course material
Certificate
Lifetime personalised follow-up*
PROMO code: that gets you up to 30% discount in future .what.if. courses and 10% discount in this course to up to 6 of your friends/colleagues.
Early bird
Registration deadline: 7th November, 2022
Payment deadline: 14th November, 2022
Price:
Regular: 190€ **Student: 150€
Late registration
Registration deadline: 28th November, 2022
Payment deadline: 5th December, 2022
Price:
Regular: 250€ **Student: 210€
Payment details will be provided upon registration to the registered email address.
*Helpdesk service adjusted to your data
**Student status needs to be confirmed by official document
Trainer Biography
Joana Nabais holds a degree in Applied Chemistry-Biotechnology, a master in Genetics and Biomedicine and a PhD in Oncobiology. She taught in college practical classes of Programming for Experimental Sciences, where students learned how to write small programs to overcome software limitations. In 2017 she joined the main public scientific funding entity in Portugal as Business Analyst. Since then she has been working with business intelligence and deepening her expertise in services available not only for diagnosis but, more importantly, for decision-making based on forecasts. Early 2022, she joined a leading French Corporate and investment bank, as a Senior Business Analyst. She is Power BI certified and holds a CPP (Certificado de Competências Pedagógicas), with more than 500h of online courses as a trainer and 1000 trainees. This course is fully designed to teach how Power BI can be adapted to scientific data, completely changing the paradigm of data treatment and presentation in science.
Requirements
For attending this course you will need:
Windows computer: as Power BI is a Microsoft tool it is advised to attend classes using a Windows computer;
Power BI Desktop (free): English version (preferably);
Software to open .xlsx files;
Audio and microphone.
More information
For more information send an e-mail to info at whatif.pt