Location
Bay Area Entrepreneur Center
458 San Mateo Avenue
San Bruno, CA 94066
Description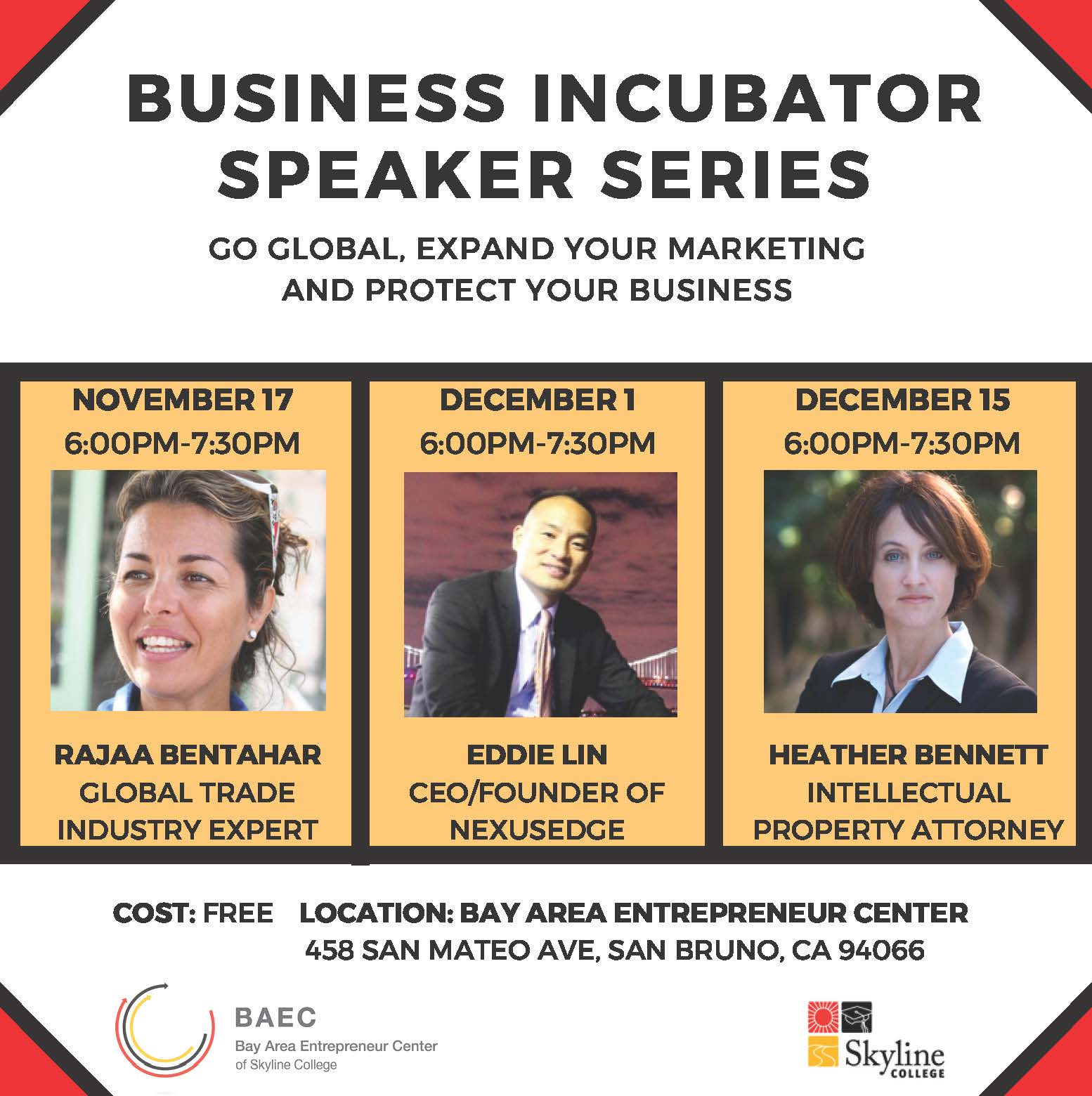 The Bay Area Entrepreneur Center recently launched its first Business Incubator Program for start up businesses and those with serious business ideas to start and grow their business.
You are invited to listen to the Business Incubator Speaker Series to learn how to grow your business with advertising intelligence platforms, ways to protect your business and how you can take your business global. This speaker event series is open for BAEC Business Incubator students, college students and community members. The first event in this series will be held on Thursday, November 17 at 6PM at the Bay Area Entrepreneur Center.
If you have a business idea or have dreamed of starting a business, then you don't want to miss this Business Incubator 3 Part Speaker Series.
Learn from these 3 successful entrepreneurs and surround yourself with like-minded people to share your ideas and build relationships.
Guest Speakers for the Series:
Rajaa Bentahar on November 17th 6:00PM-7:30PM
Eddie Lin on December 1st 6:00PM-7:30PM
Heather Bennett December 15th 6:00PM-7:30PM
For more information, please contact the Bay Area Entrepreneur Center at (650) 825-6840 or baec@smccd.edu.