Description
Come and join Powerteam for a game-changing BUSINESS ICON GLOBAL MASTERMIND session. You will learn how to leverage the ideas of other brilliant individuals to get fresh concepts to grow your business. At this exclusive event you will be introduced to a process used by major corporations to brainstorm with a group of 20-30 leaders to assist you in creating an even more successful company. The Powerteam Success System will follow a specific program at the event where everyone participates and discovers through a proven method to elevate your communication skills, business initiatives and partnership opportunities like no other group you have ever been a part of in the past.
* How to Leverage & Optimize powerful contacts
* How to elevate your business and your team.
* How to get fresh ideas through a group brainstorming process
* How to become laser focused & 100% accountable to your goals
* Discover the steps to work with an Elite team on your success strategies
THE PROGRAM will include the opportunity for each attendee to speak for a few minutes in a group about your business and receive priceless feedback from other attendees. It will be a priceless day for anyone serious about building an even more successful business.
Reserve your tickets today!
FREE PowerTeam MVP Success Pack and copy of Powerteam CEO Bill Walsh's best Selling Book "The Obvious" in digital form just for attending!
Mastermind Facilitator Jonathan Heinlein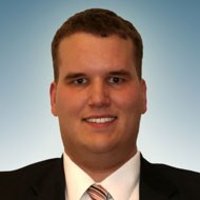 Jonathan Heinlein owns and operates multiple businesses in the areas of cyber security, health, and wellness. He is passionate about working with business owners and entrepreneurs to increase sales and grow their business through effective planning, promoting, connecting, and execution.
VIP PRIVATE NETWORKING DINNER - UPGRADE TO VIP TODAY!
Speak in a private small group session with top leaders on how to take your business to the next level from 7:30PM - 9:00PM. (VIP DINNER $49.00)
FREE GIFTS JUST FOR ATTENDING:
FREE POWERTEAM DIGITAL SUCCESS KIT (VALUE $297.00)


PLUS FREE DIGITAL VERSION OF THE BOOK "THE OBVIOUS" BY BILL WALSH (VALUE $19.95)