Description
BUSINESS ICON GLOBAL MASTERMIND SCHEDULE & OVERVIEW

MASTERMIND SESSION: 3:30PM- 5:30PM
OPTIONAL VIP LUNCH ($49.00) 2:30PM
Meet & Greet with Top Leaders

Talk About your Products/Services

Round Table "Brainstorming" Session on your Business

Connect & Strategize your ideas with potential future partners

Option to Enjoy a Fabulous Dinner with Amazing Local Leaders ($49.00)


The Powerteam Business Icon Global Network will provide proven concepts & strategies that will help everyone at the event elevate their success. We have a proven method to elevate your communication skills, business initiatives and partnership opportunities like no other group you have ever been a part of in the past.
* How to Leverage & Optimize powerful contacts
* How to elevate your business and your team.
* How to get fresh ideas through a group brainstorming process
* How to become laser focused & 100% accountable to your goals
* Discover the steps to work with an elite team on your success strategies
THE PROGRAM provides for each attendee to speak for a few minutes in a group about your business and receive priceless feedback from other attendees, guidance and feedback, leveraging knowledge from their own areas of expertise, experience and connections. Masterminds are a priceless tool for anyone serious about building an even more successful business.
Reserve your tickets or Table today! Free Copy of Bill's best Selling Book "The Obvious" in digital form just for attending!
Reserve Your Tickets Today!
Work on your business with Sharp local leaders. Yoiu will get to brainstorm your ideas on how to build a more successful business. The program will help you flush out your marketing & business ideas with the Help of other sharp local entrepreneurs. It is a must attend monthly group!
WHAT IS A MASTERMIND
Napoleon Hill said, "No mind is complete by itself. It needs contact and association with other minds to grow and expand." The proper use of a mastermind group is the cornerstone to all great achievement, and it is one of the steps that people most often overlook. On our own, we can only ever have a limited amount of experience, a mastermind group allows us to draw freely from the experience, training, skills, and knowledge of others who align with our definite major purpose. The resulting benefits include a magnification of the combined qualities of each member, as well as increased courage, faith, and a host of other positive advantages. In other words, on your own, you're a single brushstroke, but in a mastermind group you could become a Monet.
BIG BENEFITS OF TEAM WORK:
Improves Communication of Ideas
Teamwork is the backbone of effective communication within a company. When employees work as individuals or independently on projects, they may not readily share knowledge or new information. This lack of communication increases the time it takes to complete projects, tasks or the development of solutions. Teamwork promotes conversation between employees regarding the task at hand, possibly preventing employees from working in opposite directions.
Increases Work-Flow Speed
Cohesion is an important byproduct of teamwork within a company. This cohesion could be the result of increased chemistry, trust or both from working on projects as a team. Cohesive employees are less likely to be confrontational toward one another and more accepting of each others' decisions. Cohesion from teamwork can greatly increase the work-flow speed of a company.
Learning from Team Members
When employees work together as a team within a company, every employee learns from one another. This knowledge is not limited to the personal experiences of coworkers; employees from different departments may learn information from each other regarding the limitations and possibilities of those departments. For example, if a marketing department consistently makes demands with unrealistic deadlines to another department, the marketing department may see through teamwork why its requests are unreasonable.
Feeling of Belonging
When a team is cohesive and works well together, it gives team members a feeling that they belong to something good. Everyone wants to be on a winning team, but you can't win all the time. Belonging to the team makes the setbacks more bearable because they're shared. Team members console one another and prop each other up, reminding everyone of their successes and that together, they will be victorious again. This promotes strong working relationships.
We look forward to working with top leaders in every major city to organize high quality affordable masterminds for all small business owners.
MEET THE SPEAKER Mr. Bill Walsh: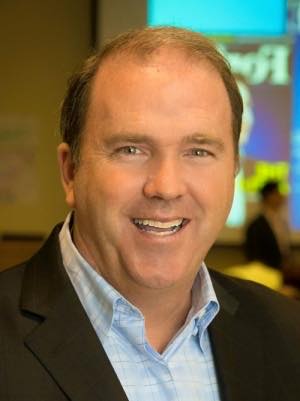 Bill Walsh® is the CEO/Founder of Business Coaching/Venture Capital firm Powerteam International. Bill hosts and speaks at events all over the world! His passion is to empower entrepreneurs and business owners to create massive success. He loves to help people to understand specifically what it takes to build successful companies. He is an accomplished author, speaker, radio personality and movie celebrity, He has a very successful background in finance and marketing. He has spent two decades working with start-ups to major global brands increasing sales, productivity and overall success. He is an innovator with a remarkable ability to determine and dictate success strategy to seize global market opportunities.
See you at the evnet!
Powerteam International Marketing Department www.ipowerteam.com