Business Heroes - Brisbane March Event - Boosting your Business with Automa...
Description
"Boosting your Business with Automation"
GUEST SPEAKER - Kathryn Skopal, Founder of Keeping Life Simple - Full Bio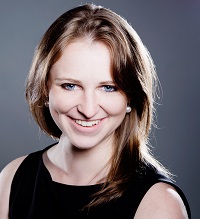 If you're wanting to automate more of your business then this workshop is a must! Kathryn is a master at connecting applications to streamline business processes. You don't watnt o miss her insights into the systems that work and the programs that can be utilised to save time and increase revenue.
The topics Kathryn will be covering are:
How to automate more by breaking down your customer lifecycle.

What platforms can maximise your time and marketing efforts.

Utilising third party bridging applicatons to connect your workflows.

What is a web hook and how it can be used?

Messenger bot platforms and how to leverage your marketing implementing one.
Attending this workshop will be a game changer. It will give you the knowledge needed to scale your business using automation while savign time and increasing revenue.