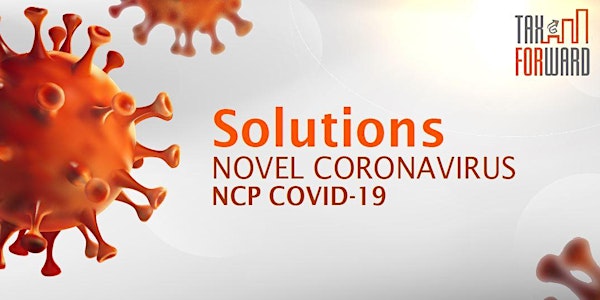 Business Health During a Pandemic - Part 9 (BPs - Marketing, 1.0 CPE)
Description
Trying to figure out how to keep your business afloat - or even prosper - during a pandemic? During these complimentary webinars, we talk with experts on what businesses can do to position themselves to successfully manage through a pandemic.
During this roundtable discussion, we explore why marketing - from the individual to the business level - is more important than ever. Marketing experts will answer questions about why we should be marketing during a pandemic and how to do this effectively, creating the biggest bang, with limited time and financial resources. We'll hear from Eric Anderson, Principal at AR Marketing, Cindy Kent, owner of A La Carte Gifts & Baskets, Brooke Hipp, CMO of ACM LLP, and Emily Romme, Brand Manager at Smashburger.

Bring your questions or submit them in advance to Info@TaxForward.org.
Learning objectives: Attendees will receive techniques and strategies for navigating through market disruptions such as pandemics.
Pre-requisites: None.
Advanced preparation required: None.

Program level: Basic.
Field of study: Marketing
CPE courses are designed to comply with Colorado State Board of Accountancy and NASBA CPE standards and the provider requirements outlined in sections 88.1 and 88.2 of the California Board of Accountancy Regulations. CPE courses are based on 50-minute credit hours. Participants must attend at least 50 minutes of a particular course to receive one (1) credit in that course. All courses will be delivered in a internet based group method. Participants are encouraged to confirm eligibility compliance with their jurisdiction. Questions, concerns, and complaints may be submitted to Info@FutureTaxLeaders.org.
Limited to one CPE credit per ticket.