Business Fundamentals Bootcamp - Merrimack Valley, MA: October 9, 2015

Friday, October 9, 2015 from 11:30 AM to 6:00 PM (EDT)
Event Details
PLEASE NOTE:

EventBrite is currently experiencing processing issues.  If you can not register for this event, please email your name, email address and company name to:  meg@supportingstrategies.com
We will get you register you for the event.  Sorry for anyinconvenience and we will see you at the Bootcamp!
We are excited to announce the Business Fundamentals Bootcamp - Merrimack Valley, presented by Supporting Strategies. The event will take place on October 9, 2015, at the Andover Country Club, in Andover, MA. 

As with our past Bootcamp events, we will be lining up an all-star cast of participants from the local business community as speakers and panelists.  The Bootcamp Series is designed especially for Owners and CXO's of growing businesses with a focus on the tactical and operational expertise needed to manage a growing business.  More than 20 speakers will lead sessions focused on the functional areas of marketing, finance, law and human resources to 100+ attendees.   

The Theme of this event is "Think Big, Go Big!", and the event concludes with a networking reception for participants and presenters.
Event Website: www.bfbootcamp.com
Event Schedule:http://www.bfbootcamp.com/2015MV
EVENT SCHEDULE:

11:00am-11:30am: Registration 
11:30am-11:45pm: Opening Remarks 
11:50pm-12:35pm: Breakout Session #1 
12:40pm-1:25pm: Breakout Session #2 
1:30pm-2:30pm: Lunch & Panel 
2:35pm-3:20pm: Breakout Session #3
3:25pm-4:10pm: Breakout Session #4
4:15pm-4:30pm Closing Remarks
4:30pm-6:00pm: Networking & Cocktail Event
(Note that the session schedule is currently being updated)
BREAKOUT SESSION #1: 11:50-12:35pm
Topic: Strategy & Marketing
Speaker: John Vetere, John M.Vetere & Associates, Inc.
Title: Leadership and ROI; The Soft Science that Drives Hard Results
Topic: Management & HR
Speaker: Kerri Salls, This Way Out Group, LLC
Title: 4 Hats of a Business Owner
Topic: Management & HR
Speaker: Jason Tholander, Ameriprise Financial Services
Title: Employee Financial Wellness Plans
Topic: Finance & Administration
Speaker: Susan Post Munafo, Commonwealth Financial Group & Jennifer Hoenig, West Hill Technology Counsel
Title: Building a Strong Financial and Legal Foundation for a Growing Business

BREAKOUT SESSION #2: 12:40-1:25pm
Topic: Strategy & Marketing
Speaker: Lisa Murray, Trevi Communications
Title: Go Big or Go Home: How to Market Your Small Business for Big Results
Topic: Management & HR
Speaker: Andrew Quesnel, Inspirity
Title: The Importance of Employee Engagement in a Growing Business
Topic: Finance & Administration
Speaker: David Fionda CPA, BlumShapiro
Title: TBD
Topic: Legal & Risk Management
Speaker: Matthew Donahue, Eno Martin Donahue, LLP
Title: The Legal Checklist for a Successful Business Launch

LUNCH & PANEL: 1:30-2:30pm
Title: Think Big, Go Big!
Moderator: Todd Greenberg, TSG Advisors, LLC
Panelist: Michael Laureno, Michael J. Laureno
Panelist: Bob O'Brien, Chestnut Innovation Center
Panelist: Ed Marsh, Consilium Business Advisors


BREAKOUT SESSION #3: 2:35-3:20pm

Topic: Strategy & Marketing
Speaker: Teanna Spence, Cornerstone Software
Title: How to Boost Revenues with a More Strategic Sales Compensation Plan
Topic: Management & HR
Speaker: Dan Demers, ReMission Consulting, Inc.
Title: Casting a Big Vision, Enrolling Staff and Managing it into Reality
Topic: Management & HR
Speaker: Paul Cronin, STPI
Title: Succession Planning: Why Business Owners Often Don't Get it Right and How You (or Your Client) Can
Topic: Finance & Administration
Speaker: John Konevich, TD Bank
Title: Access to High Leverage, Long Term Capital Utilizing SBA Guaranteed Loan Programs
BREAKOUT SESSION #4: 3:25-4:10pm
Topic: Strategy & Marketing
Speaker: Greg Nanigian, Greg Nanigian and Associates
Title: Why Features and Benefits Don't Sell and What Does
Topic: Strategy & Marketing
Speaker: Charlene DeCesare, Charlene Ignites, LLC
Title: Smart & Simple Social Media Strategies
Topic: Finance & Administration
Speaker: Kim Carpentier, Valley Credit Builders
Title: How to Easily Build Business Credit, Without a Personal Guarantee!
Topic: Legal & Risk Management
Speaker: Lynne Ahearn, Hub International
Title: A Roadmap To Peace of Mind
National Platinum Partner: 

National Diamond Partners: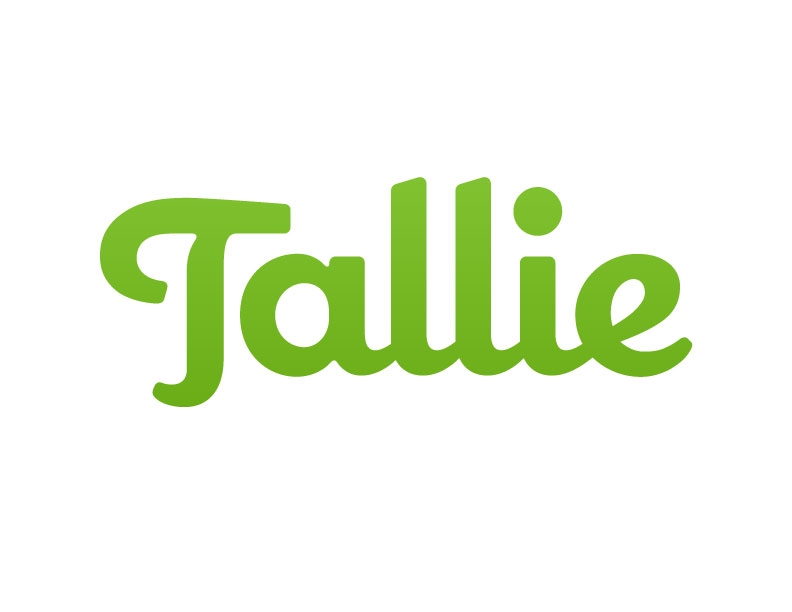 National Panel Sponsor:
Discount Policy & Ticket Policy:  The $149 ticket price is restricted to Company Founders, CXO and management team members of early and growth stage companies. Non qualified ticket holders will either have their purchase cancelled or will be charged the $275 rate. Also, any discount codes provided by the event organizers are intended for particular organizations and/or individual(s) and may not be used by parties for whom they are not intended. These orders may also be cancelled or charged the full $275 rate at the organizers' discretion.  Supporting Strategies & Acceleration Partners reserve the right to refuse attendees at their sole discretion.  
Non Solicitation:  The goal of Business Fundamentals Bootcamp is to educate early and growth stage company CEOs and for attendees to participate in the breakout sessions. Attendees at Business Fundamentals Bootcamp will refrain from any solicitation activities outside of designated networking periods. Attendees who are found to be soliciting other attendees in lieu of participating in sessions may be asked to leave the event.
Refund Policy: All ticket sales are final. Refunds will only be given in the case of a cancellation of the event in its entirety. Individual speakers and topics are subject to change before the event without notice.
When & Where

Andover Country Club
60 Canterbury Street
Andover, MA 01810


Friday, October 9, 2015 from 11:30 AM to 6:00 PM (EDT)
Add to my calendar
Business Fundamentals Bootcamp - Merrimack Valley, MA: October 9, 2015