Business Fundamentals Bootcamp District Hall - Boston: March 21, 2014

Friday, March 21, 2014 from 11:00 AM to 6:00 PM (EDT)
Event Details
www.fireWe are excited to announce the Business Fundamentals Bootcamp District Hall - Boston, presented by Supporting Strategies. The event will take place on March 21, 2014 and is hosted by the new District Hall, in Boston, MA. 

District Hall, a new venue in the heart of Boston's Innovation District, was built to bring together innovators and entrepreneurs, to "connect, grow and share" ideas. This state of the art building is the perfect location for our next Bootcamp, as we continue to bring together an all-star cast of speakers from the Boston business community to lead sessions that encourages problem solving, collaboration and innovation!

This Bootcamp is designed especially for CEOs and CXO's of early stage and rapidly growing companies with a focus on the tactical and operational expertise that you need to manage your growing business. More than 20 speakers will lead sessions focused on the functional areas of marketing, finance, law, and human resources to approximately 125 attendees.
The Theme of this event is "Birth of an Innovation District", and the event concludes with a networking reception for participants and presenters.
Event Website: www.bfbootcamp.com
Event Schedule: http://www.bfbootcamp.com/2014Boston

Gold Sponsors:

Silver Sponsors:



EVENT SCHEDULE:

11:00am-11:30am: Registration
11:30am-11:45pm: Opening Remarks
11:50pm-12:35pm: Breakout Session #1
12:40pm-1:25pm: Breakout Session #2

1:30pm-2:30pm: Lunch & Panel, Sponsored by ADP   



2:35pm-3:20pm: Breakout Session #3
3:25pm-4:10pm: Breakout Session #4
4:15pm-4:30pm Closing Remarks
4:30pm-6:00pm: Networking & Cocktail Event,  Sponsored by Firefield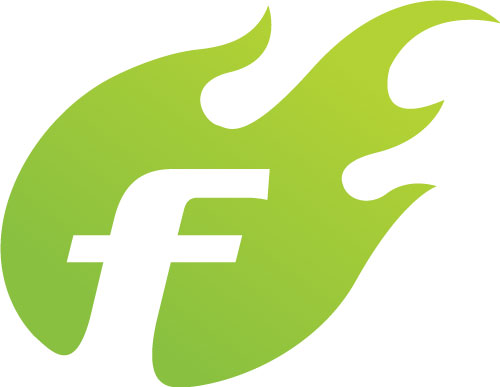 BREAKOUT SESSION #1: 11:50-12:35pm

Topic: Strategy & Marketing
Speaker: Steve Awtrey, The Nova Consulting Group
Title: The New Reality:  The Traditional Sales Machine No Longer Works

Topic: Legal & Risk Management
Speaker: Alicia Amaral, Scalar Analytics & Scott Goodwin, Wolf and Company
Title: Business Valuations for Start-ups

Topic: Finance & Administration
Speaker: Charlie Popkin, Longwood Associates
Title: Proactive Business Growth: Value Creating Steps to Take & Pitfalls to Avoid

Topic: Finance & Administration
Speaker: Scott Kaplowitch, Edelstein & Company LLP
Title: How Sound Financial Management Supports Innovation and Growth

BREAKOUT SESSION #2: 12:40-1:25pm
Topic: Strategy & Marketing
Speaker: Ian Smith, The Portfolio Partnership
Title: Playbooks for Scaling, Not Just Growing

Topic: Strategy & Marketing
Speaker: Rachel Corn, Topline Strategy
Title: What are Your Competitors Really Selling? Behind the Marketing-Ware

Topic: Management & HR
Speaker: Frank Zych, HR Knowledge
Title: Are you really a Leader? and Yes, it does matter!

Topic: Finance & Administration
Speaker: Phil Romine, Right Networks
Title: Hit Your Business Targets by Harnessing the Power of the Cloud

LUNCH & KEYNOTE SPEAKER: 1:30-2:30pm
Title: Birth of an Innovative District
Moderator:  Steve Snyder, Entrepreneur-in-Residence, Gesmer Updegrove LLP
Panelist: Christopher Mirabile, Managing Director, LaunchPad Venture Group
Panelist: Neil Chheda, Co-Founder & General Partner, Romulus Capital
Panelist: Nicole Fichera, General Manager, District Hall
Panelist: Scott Bailey, Senior Director of Partnerships, MassChallenge Inc.

BREAKOUT SESSION #3: 2:35-3:20pm
Topic: Strategy & Marketing
Speaker: Adam McGowan, Firefield
Title: Validate, Execute, Succeed: Why a Learning Loop is Critical for Your Next Technology Project

Topic: Management & HR
Speaker: Brad Lebo, Vital Growth Consulting Group LLC
Title: Developing Leaders at All Levels of an Organization

Topic: Finance & Administration
Speaker: Valerie Davisson, West Newton Consulting LLC
Title: Annual Operating Plan - Why It is Critical to Your Business Success

Topic: Finance & Administration
Speaker: Bill Contente, Gesmer Updegrove LLC
Title: 10 Things to do to get Angel Group Financing

BREAKOUT SESSION #4: 3:25-4:10pm

Topic: Strategy & Marketing
Speaker: Stephen Davis, CXO Advisory Group
Title: Finding Your Target Market

Topic: Management & HR
Speaker: Christine Kelly, Balance Business Performance Coaching
Title: Client Speak – Communicating with Your Clients and Understanding Their Decision-Making Needs

Topic: Legal & Risk Management
Speaker: Jerry O'Connor, Saul Ewing LLP
Title: New Issues in Early-Stage Financing -- Cracking the "SAFE"

Topic: Finance & Administration
Speaker: David Fogel, Swifton CFO's, LLC
Title: Financial Projections for Investor Presentations
---
Discount Policy & Ticket Policy:  The $149 ticket price is restricted to Company Founders, CXO and management team members of early and growth stage companies. Non qualified ticket holders will either have their purchase cancelled or will be charged the $275 rate. Also, any discount codes provided by the event organizers are intended for particular organizations and/or individual(s) and may not be used by parties for whom they are not intended. These orders may also be cancelled or charged the full $275 rate at the organizers' discretion.  Supporting Strategies & Acceleration Partners reserve the right to refuse attendees at their sole discretion.  
Non Solicitation:  The goal of Business Fundamentals Bootcamp is to educate early and growth stage company CEOs and for attendees to participate in the breakout sessions. Attendees at Business Fundamentals Bootcamp will refrain from any solicitation activities outside of designated networking periods. Attendees who are found to be soliciting other attendees in lieu of participating in sessions may be asked to leave the event.
Refund Policy: All ticket sales are final. Refunds will only be given in the case of a cancellation of the event in its entirety. Individual speakers and topics are subject to change before the event without notice.
Business Fundamentals Bootcamp District Hall - Boston: March 21, 2014