Business Development Series | Networking and Training
About this Event
Business Development Series
Featuring Kim Angeli, Melissa Taylor, & Chris Vaughan
DATE CHANGED FROM MARCH 19 TO JUNE 4, 2020
The EBOSS Group is excited to host its 1st Business Development Series event of 2020 for Guests and Members in and around the Charlotte, NC. As a growing networking organization, the EBOSS Group provides regional Business Development Series events whenever there are at least 5 active chapters in a region. When you come to one of these events, you are going to NETWORK with other business professionals serious about growing their business. In addition, you are going to LEARN from experts about how to grow your business using certain platforms and processes.
Our June 4, 2020 Business Development Series Event in Charlotte, NC is going to feature:
Kim Angeli - Using Nextdoor to Grow Your Business
Melissa Taylor - Effective Speaking & Networking was the 1st Social Media
Chris Vaughan - Finding Your Clients on Social Media & Customizing Your Profiles
Go ahead and take a few minutes to learn more about our featured speakers by watching their Speaker Reels and Testimonials below.
As part of our event, we are going to have Tabbris open their taps so you can enjoy a beer or two over the course of the afternoon while you are networking and learning. We'll even provide you with snacks.
SPECIAL DATE CHANGE BONUS: WE ARE GOING TO GET GROUP TICKETS TO THE CHARLOTTE KNIGHTS BASEBALL GAME (IT'S THIRSTY THURSDAY) AND NETWORK TOGETHER AT THE GAME!!!
If you are wondering why an event like this is only $97 (and yes, we are absorbing all the fees), it's because of our Mission: Our Mission is to provide members a means by which they can collaborate and grow their organization through the will of God. Our goal in these events is to pack you with loads of content and basically cover our costs. Not sure about how that works? Why don't you attend our networking group events AS MANY TIMES AS YOU WOULD LIKE FOR FREE!!!
Now, let's go ahead and get you registered so you can mark down on your calendars June 4, 2020, as a day that turned your business around.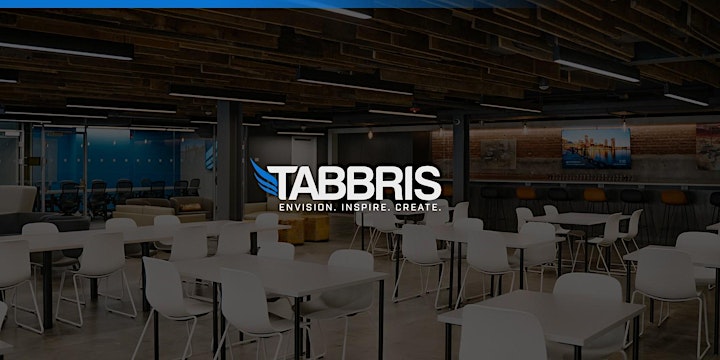 We are excited to host our event at Tabbris Co-Working space. It provides a lot of high-tech resources for people interested in growing their business and has a great seminar space.