This event features presentations from two fantastic national speakers: Fay Fleming and Edwin J. Nichols, PhD.
About this event
**Limited Opportunity: Our sponsor -- LRD Consulting -- is underwriting the first 25 registrants and thereafter the fee will be $25 per ticket. Claim one of the first 25 tickets for FREE while supplies last!**
Join Fay Fleming, high performance consultant, for a "behind the scenes" look at business and career success! Fay will showcase excepts from her popular sessions, "The Six Unwritten Rules of Business, Leadership 101: First Lead Yourself and Publicizing your Brand and Staying in Demand."
Business owners, female leaders and career professionals will leave with strategic insights and business tools customized to accelerate their achievements. If you are ready to GROW, these two sessions will help you achieve more success with less struggle!
Our second speaker, Edwin J. Nichols, PhD is a Clinical/Industrial Psychologist, working in Organization Development. He is currently the Director of Nichols & Associates Inc, an applied behavioral science firm based in Washington, DC that works with Fortune 500 corporations, national government agencies, foreign governments and more.
Attend his session to learn about:
Cultural Competence in Leadership
Executive Coaching (in times of decision-making)
Police Training with Community Leaders in Cultural Competence for Enhanced Community Relations
Please RSVP to attend this stellar opportunity to see two highly rated national speakers present in St. Louis!
**Limited Opportunity: Our sponsor -- LRD Consulting -- is underwriting the first 25 registrants and thereafter the fee will be $25 per ticket. Claim one of the first 25 tickets for FREE while supplies last!**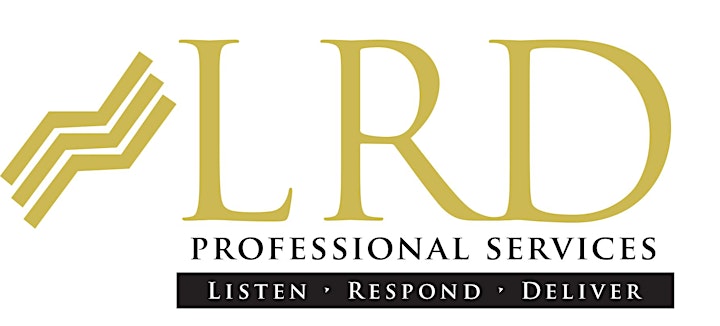 Organizer of Business Development Seminars