Business Development Information Session Webinar
Learn how to start, sustain and grow your business during an economic and pandemic crisis.
About this event
The COVID-19 Pandemic has wreaked havoc on the economy nationally and internationally. Unfortunately, small Profit and Non-Profit Businesses have experienced the worst of this economic crisis. Our webinars will offer strategies and funding opportunities that businesses can leverage to ensure their success in a post-pandemic landscape.
Each participant will receive a $25,000 General Support Grant Funding Opportunity for their attendance. In addition, you can attend this live online Webinar from the safety and privacy of your home.
Thank you for sharing this announcement with your business associates, family, and friends. To Register for this Free Event Click Here
Organizer of Business Development Information Session Webinar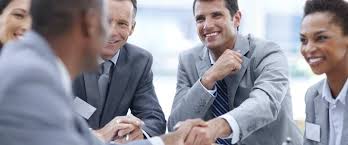 The Center for Business Innovative Research, Inc. (CBIR) is a business development, training and, consulting organization located in Atlanta, GA. CBIR provides training and business development consulting to Inspiring Entrepreneurs, For-profit and, Nonprofit Organizations to help find, apply, secure and, manage government, foundation and, corporate grants and contracts. Our trainers and consultants are professional subject matter experts from various industries with over 25+ years' experience in Business Development, and Grants and Contracts Research Administration.  They have secured and managed millions of dollars in government, foundation and private funding.  
SCROLL DOWN TO VIEW EVENTS CALENDAR:  On-site training sessions, Live and Recorded Online Training Webinars are available. Exclusive registration discounts are available for hosting a Community event in your area or hosting a Private event for your organization. Consultants are available for Speaking Engagements and Introductory Presentations. We welcome the opportunity to address your Board of Directors, Advisory Board, and Special Committee Boards in regards to how to find and win grants, and contracts for your organization's project or program initiatives. CBIR also offers fee-based Consulting Services in Business Development, Grant Writing, Project Management, and Fundraising.  
Join our Affiliate program and receive $25 CASH or Credit towards your next event for each referral that registers for our events.
*Click Event Photo or Title for More Information or Registration