Business Development: How to Sell, Market, Build Biz Model, Find Investors

Friday, January 30, 2015 from 9:00 AM to 5:00 PM (PST)
Event Details
Business Development: How to Sell, Market, Develop a Financial Model and Present to Investors Workshop
An exclusive workshop for business development, sales, social media marketing and financial modeling developed by Dr. Aaron Levy, founder and CEO of Emerging Transformational Ventures.
In this course, you will receive:
A financial business model (FBM). A master copy of ETV's proprietary FBM.

We will customize the business model to your own business

A SWOT analysis form on your business or vision

Active vs. passive sales. Make both work for you

Business development principles

Marketing and social media strategies

Sales prospecting principles for business owners

The sales cycle

The sales proposal format

Learn about ratios of expenses to revenue necessary for scaling a business effectively

Growth strategies and profits and losses (P&L) methodologies

Implementation & Training how to use your customized business model (FBM)

Q&A session with Dr. Levy about your specific business questions
Do you have a business model based on a strong financial foundation? Are you challenged with starting, growing and scaling your business? Are you challenge by lack of enough capital for operation? Have you been faced with reduction in sales and profits, new market challenges, stagnation in business growth , pressures from competitions and pricing, time and crises management, cash flow, pressure from board of directors and/or investors, skilled human resources, employee behavior and new laws?
What about generating leads and converting them to sales, prospecting, reaching your business and personal goals, organizational structure and quality control, customer satisfaction and or mismatched expectations, breakdown in internal and external communication?
In this interactive full day business workshop, Dr. Aaron Levy, an expert turnaround CEO, and his team, will provide you with a foundation to business modeling, planning and growth: a copy of our master financial business model, lessons and tools to customize the model to your own business, in group training format as well as on one-on-one basis.
BACKGROUND & COURSE
During this interactive workshop we will give you the blueprint for effective business development, sales, marketing, and social media strategies. We will start by helping you customize your own business financial model based on our master copy. While developing your model as a foundation for business development, we will guide you to develop key sales and marketing strategies, and show you how they relate to the rest of your business operation.
The course is very interactive. Each lesson will be focused to applying business development, sales, marketing, and social media principles to your specific business. You will learn the foundation of effective business and financial operation strategies, building and training sales teams, strategies to scale from your current level to a multimillion dollar operation using business modeling, social media, marketing, and sales strategies and processes to achieve sustainable, profitable growth. 
This workshop is beneficial for business owners and entrepreneurs in wide range of industries, including but not limited to retail and consumer, food and hospitality, medical professionals, technology and manufacturing, apparel, fashion, jewelry, modeling, media and entertainment, business services, consulting, contractors, and real estate.
Dr. Aaron Levy will share emerging economic and new business principles important to help you better deal with and prepare for new economic variables. You will be exposed to concepts such as lateral thinking, game theory, human behavior, selling effectively and financial modeling all through interactive business simulation exercises, as well as sales strategies, marketing, and operational strategies. You will also have the opportunity for Q&A throughout the course.
Each ticket secures admission to a full day workshop, and a copy of the business simulation model (EBM).
THE BUSINESS MODEL
The key to business planning is building a strong financial business model (EBM) for your business and simulate growth scenarios to better plan for growth, using the platform that Dr. Levy developed.
Designed as an easy to use tool for business owners at any level of business expertise and in any market, the financial business simulation model (EBM) is the foundation for any plan and development of effective marketing and business strategies. It gives you a clear picture of where your business is, what the growth potential is, and what it will take to achieve profitability.
You can use the business simulation model to lay out the correct financial ratios of operational budgets to total revenue to help business owners assure a sustainable and profitable growth. At the end of the course, you will receive your own customized business model platform with a license to use it and tailor it to your business (normally a 3-6 month process).
COURSE OUTLINE & SCHEDULE
A. Business Development, Sales, Marketing, and Social Media Strategies 
Learn Fundamental and emerging business development principles.
Sales strategies, including the sales cycle, getting past the gatekeeper, tracking your progress, and how to talk to and email prospects.
Marketing strategies for your company. How to market yourself based on your company size, and in your industry. Fitting marketing into your overall budget, and making it work with your overall business organization.
Social Media strategies for your company. The social media platforms should you be on to reach your customers. The types of customer interaction you should create on social media platforms. Using social media to drive sales.
B. Financial Business Simulation Model
The structure of the financial model: products and services, pricing and costs, projections and goals, sales revenue, cost of sales, gross profits, cost of operations, net profits and the ratio table.
Building the simulation table: products and services, pricing and costs, projections and goals. sales revenue and cost of sales.
SWOT Analysis: Strengths, Weaknesses, Opportunities, and Threats. Organizational & financial performance review, products and pricing assessment, understand "hidden costs," financial practices and terminology.
G&A Cost of Operations: business operational costs, integrating financial factors and ratios to total revenue and forecasting future costs, set formulas into the operational model, and calculating net profits. The ratios table.
Implementation
Game theory and setting the stage for business simulation model. Developing growth strategies based on the business model including marketing, sales, proposals, and cash flow management.
Business Planning Principles
During the workshop, you will receive effective business operational principles: financial factors influencing performance, ratios to total revenue as indicators of performance, sales, marketing and social media strategies, leadership and management principles, and fundamentals for restructuring, turnaround strategies, and operational improvement.
REQUIREMENTS
Laptop and excel software or access to internet and a Microsoft OneDrive Account
Bring with you your own financial statements and accounting data
BENEFITS
Business fundamentals: Learn to overcome business challenges, and the basics to developing a business and scaling upwards
Financial principles: Understand influencing factors in managing business financials, P&L and cash flow
Learn about marketing/selling into international markets in both Western and Eastern worlds
Build a customized and practical business financial simulation model to simulate growth scenarios
Develop growth strategies based on the business financial model; integrate financial ratios of influencing factors in business operations
Learn to effectively use the business financial model to implement and execute on growth strategies
Network with other entrepreneurs
DR. AARON LEVY BIO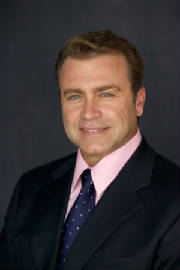 Dr. Levy is the founder and CEO of Emerging Transformational Ventures.  A turnaround CEO, an innovative technologist, and a published author with global operational experience, Dr. Levy led several privately held and publicly traded companies as CEO, president, director, and adviser, ranging from startups to over $US125 million in annual sales and up to $1 billion in valuation.  He developed and marketed several products, built and trained international sales teams, manufacturing and led several business restructuring. 
Dr. Levy holds a PhD in management, leadership and organizational change, a Bachelors of Science in Electrical Engineering and a Masters of Science in Aerospace Engineering.  A patent holder for a manufacturing process, Dr. Levy authored "Factors Influencing CEOs" (2010) and "Digital Printing" (3rd ed. 2004).  He guides CEOs, business owners, and individuals in turnaround strategies, restructuring and business development, venture partnerships, and financial business simulation modeling as a foundation for executing effective marketing and strategies.
TESTIMONIALS
Jay Levin, Founder of LA Weekly
"I invited Dr. Aaron Levy to speak at the CEO Peer Group Advisory Board that I lead and facilitate. The group consists of a dozen CEOs whose companies are in various stages of growth and development, and the topic of a far more sophisticated way to analyze and manage their budgets and growth was highly appealing to them when I suggested we invite Dr. Levy. His presentation was remarkably illuminating and so engaging that the entire group asked that we discard our agenda and allow Dr. Levy to keep presenting for hours more than planned. Boiled down, Dr. Levy combines a treasure load of original and incisive thinking with vast knowledge of every facet of business. And he presents (call it a performance) as one of the most compelling business speakers one can imagine. Each CEO said later it was high up as perhaps the best and most eye-opening business teachings they had experienced." - Jay Levin, Founder of LA Weekly
More Testimonials:http://etvintl.com/id39.html

QUESTIONS
Contact us at course@etvintl.com 
When & Where

Phone: 310-919-6266

1999 Avenue of the Stars, 11th Floor Suite 1100 Century City, CA 90067


Friday, January 30, 2015 from 9:00 AM to 5:00 PM (PST)
Add to my calendar
Organizer
Emerging Transformational Ventures is a strategic M&A business development firm specializing in organizational development and behavior, financial business modeling, marketing, branding and social media, research & product development, and venture partnerships.