Black Mothers Forums and their Economic Development Team will be hosting a FREE "Business Development 203" Webinar.
About this event
Join the Conversation and Community where you will learn how to get educated, get organized, and take action to positively improve your business.

Get your business systems right!
Organization systems
Operating systems
Accounting systems
Acquisition systems
Sales & Lead Generation systems
Business Profitability systems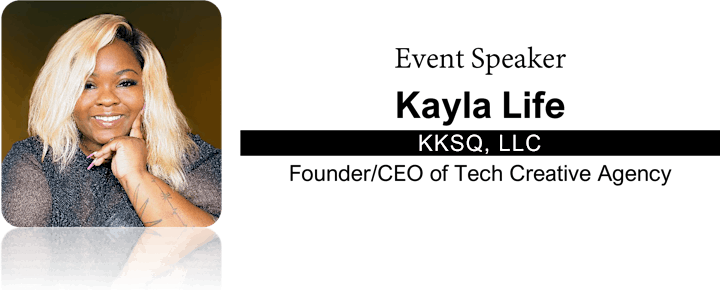 Kayla Life, Founder/CEO
Meet Manic Creative and Master Innovator Kayla Life! Most people who personally and professionally work with Kayla also know her as "Kay". As a military brat and modern day nomad, Kayla fearlessly tackles today's generation head on through powerful communication techniques and has cultivated a talent for teaching others the powerful relationship anyone can have with technology and proper mental health support!
As a former educator and school counselor, Kayla believes in the idea that everyone has the ability to reinvent themselves. Together we can recreate the world by putting the human back in humanity.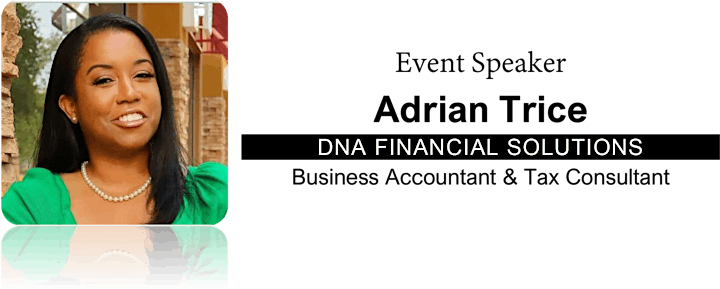 Adrian Trice, Multi-Business Owner (CEO, COO)
https://www.facebook.com/DNAFinSolutions/
Adrian Trice is the co-owner of DNA Financial Solutions and Chief Operations Officer of Mantis Careers. An advocate of entrepreneurial empowerment, Adrian believes she can empower people to regain control of their lives with her "get it together" philosophy and a strong network of support. Through strategy and proper spiritual alignment, she educates as she empowers fellow entrepreneurs to be confident, strong, intentional, and balanced in their approach to life and business by creating their own world from the power within.
Adrian also is a proud football mom of three sons and resides in the Phoenix metropolitan area. She holds a license as an independent insurance broker and is a registered tax practitioner with the IRS.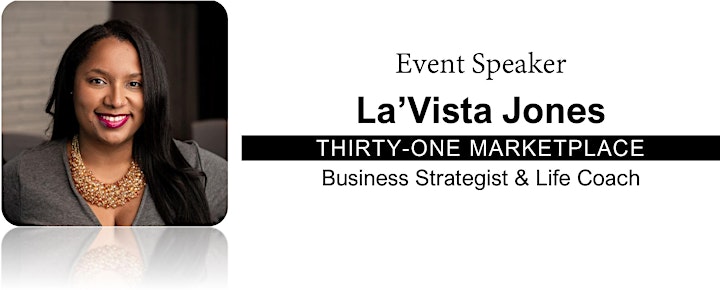 La'Vista Jones, Business Strategist
https://www.thirtyonemarketplace.com
La'Vista Jones is a multifaceted resource, helping her clients bring order to the chaos of life and business. As a burnout survivor and recovering overfunctioner, she knows first hand that the price of success doesn't have to include burnout or broken promises to yourself. By discovering a better way to run your business, you can get back to making yourself and what you love a priority.
As an author, speaker, strategist, and coach, La'Vista is leading a movement of women who want more from life than frazzled days and sleepless nights. La'Vista has an inspiring message that challenges the archaic and often coveted idea of work-life balance. Her unique magic is helping women get 'ish done, without burning themselves out.
La'Vista is the founder and CEO of 31 Marketplace, an agency that blends systemization and self-care topics that she and her guests speak candidly about on her podcast B.O.S.S. Talk.
Although she is a proud native of Ohio, La'Vista currently resides in Arizona. She enjoys living life with her favorite guys --- her college sweetheart and husband Stewart, their son, publicly known as The Cub, and their Mastiff fur baby, Bull Dozer.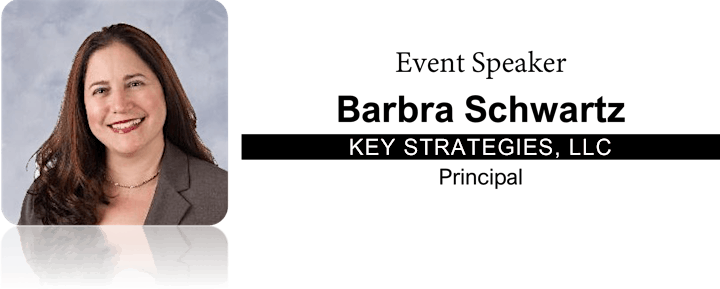 Barbra Schwartz, Principal
https://www.linkedin.com/in/bschwartz/
Barbra Schwartz brings more than 20 years of experience in business development and marketing to her professional services firm, Key Strategies, LLC. She has spent the bulk of her career driving revenue for enterprise-level software related companies, including seven years at Scottsdale-based JDA Software (now Blue Yonder). She has led business opportunities in industries including travel, media, retail and consumer products, and has spearheaded deals ranging in size from $10,000 to $10 million.
In addition, she has held active volunteer roles in community and nonprofit leadership. She is the former chair of the Arizona State Advisory Board of Mothers Against Drunk Driving (MADD) and has served on boards and committees for organizations as diverse as the Anti-Defamation League, WomanUp AZ, Alpha Omicron Pi, Phoenix Pride, and the Jewish Federation of Greater Phoenix. Barbra is a graduate of Tulane University. She and her husband reside in Northwest Phoenix.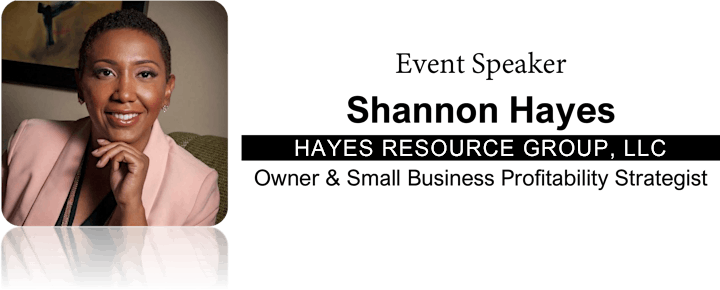 Shannon Hayes, Owner & Small Business Strategist
Shannon Hayes, a Certified Financial Education Instructor, Profit First Professional, and Owner/Operator of Hayes Resource Group, LLC, created MoneyUP Financial Coaching Clinic to empower individuals, families and businesses through financial awareness and capability.
MoneyUP Financial Coaching Clinic works with service based entrepreneurs and small business owners to eliminate the financial chaos from their lives, with strategic planning and achievement of financial goals for a confident, organized and permanently profitable business.

All attendees will be given one entry in the drawing of our $25 Amazon e-gift card giveaway.
Don't forget that spots are limited. So, sign up right away!
Organizer of Business Development 203 - Get Your Business Systems Right!