Black Mothers Forums and their Economic Development Team will be hosting a FREE "Business Development 202" Webinar.
About this event
Join the Conversation and Community where you will learn how to get educated, get organized, and take action to positively improve your business.

Get your business structure right!
Business Legal Structure & Paperwork
Business Insurance
Tax Deductions & Tax Laws for Business Owners
Funding & Working Capital Opportunities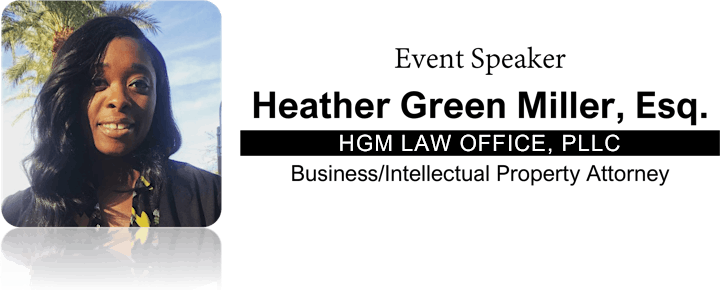 Heather Green Miller, Owner/Esq.
Heather Green Miller is the owner and managing attorney of HGM Law Office. Heather is a business/ intellectual property attorney and has been practicing for the last 7 years. She is passionate about educating and empowering entrepreneurs, artists and business owners on how to best protect and increase the value of their intellectual property.
She successfully defends her client's brand through trademark and copyright enforcement with an emphasis on elevating her client's understanding of brand awareness and the importance of ownership. She's been highlighted in Business News Daily, and as a content contributor for Greater Phoenix Score Mentors.

Dr. Debora Colbert, AIM, AU, CTT+ CPC, PCC, PMP, MAOM
With more than 35 years of experience as a leader in multiple business areas at State Farm Insurance Companies, Dr. Debora Colbert served as Dean of Development impacting the training, learning & development for 6000 employees at all levels, in 5 states until retirement. In 2016, Dr. Colbert launched CoCo365 Colbert Consulting, where she is CLO, focused on Personal, Professional & Organizational Performance, Development, Cultural Competence, Inclusion & Sustainability.
Dr. Colbert has held many key leadership positions in underwriting operations, leadership, enterprise planning, and associate development. She has served as a diversity & inclusion leader and facilitator creating an Arizona African American Forum, while collaborating with other resource groups to promote education & mentoring for our youth.
Dr. Colbert has also served in executive advisory and council roles for numerous community, state and county legislative, and civic boards and organizations. She joined Black Mothers Forums in 2017 and currently serves as Executive Director & Educational Program Lead. Among many other things, Dr. Colbert is committed to the success of our community and quality education to eliminate disproportionate access to resources and opportunity.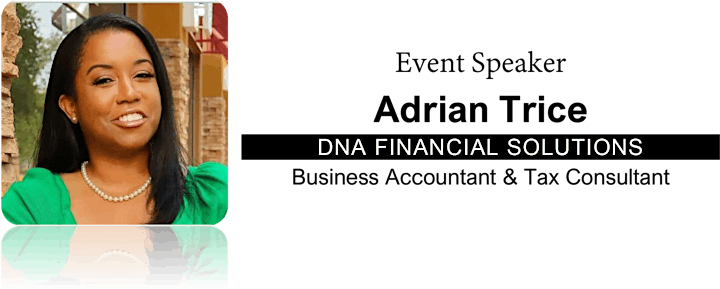 Adrian Trice, Multi-Business Owner (CEO, COO)
https://www.facebook.com/DNAFinSolutions/
Adrian Trice is the co-owner of DNA Financial Solutions and Chief Operations Officer of Mantis Careers. An advocate of entrepreneurial empowerment, Adrian believes she can empower people to regain control of their lives with her "get it together" philosophy and a strong network of support. Through strategy and proper spiritual alignment, she educates as she empowers fellow entrepreneurs to be confident, strong, intentional, and balanced in their approach to life and business by creating their own world from the power within.
Adrian also is a proud football mom of three sons and resides in the Phoenix metropolitan area. She holds a license as an independent insurance broker and is a registered tax practitioner with the IRS.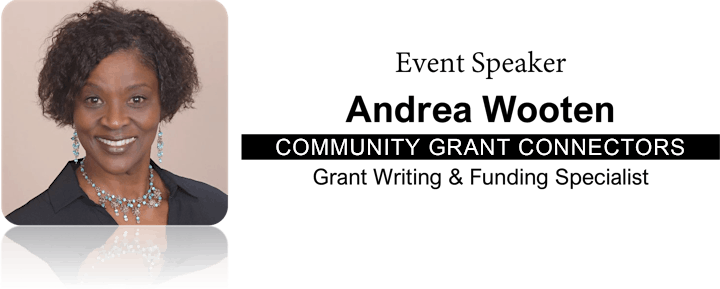 Andrea Wooten, Co-Owner
Andrea Wooten has 20 years of Health Administration, Grant Writing and Personal Development experience. As Director of Project Management, she brings a calm of uniformity to any project assigned. Serving as president of PANDA Community and owner of Virtual Medical Administration, Andrea still finds the time to be proactive in the community to bring change and awareness to individuals' and organizations' visions that lead to success. With a project management approach, being systematic and organized is who Andrea is.
Currently, she holds a Business Degree from the University of Phoenix and is certified as a Project Manager. Born and raised in Phoenix Arizona, Andrea holds a true passion for community connection and improvement.

All attendees will be given one entry in the drawing of our $25 Amazon e-gift card giveaway.
Don't forget that spots are limited. So, sign up right away!
Organizer of Business Development 202 - Get Your Business Structure Right!