Description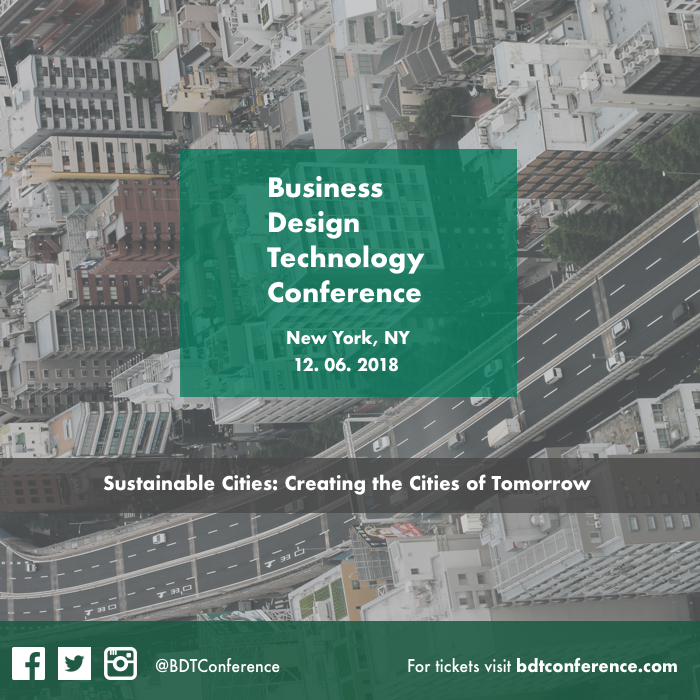 Business, Design & Technology 2018
SMPLCT Lab presents Business, Design & Technology Conference on December 6, 2018 at Centre for Social Innovation. The conference is a rich, immersive, thought-provoking experience dedicated to exploring the essential role that entrepreneurship, design & technology play in social and economic development of our society and in creating innovative change.
At Business, Design & Technology Conference, you'll learn, connect, grow and promote social impact at the same time. You'll mingle with thought leaders, industry pioneers, and your peers from across the country. The conference will take place over five energizing hours filled with dynamic keynotes, panelists, and networking opportunities. And, you'll depart knowing that you have also contributed to entrepreneurship ecosystem in NYC.
Come support New York's vibrant entrepreneurial economy & celebrate the spirit & global impact of business, design & technology on the world.
Date Thursday, December 6, 2018
Time 12:00pm - 5:00pm

Venue Centre for Social Innovation NYC

Follow @bdtconference @smplctlab
Hashtag #BDT2018
Website www.bdtconference.com
Tentative Agenda
12:00 - 12:30 Registration & Light Lunch
12:45 - 1:00 Keynote: Joey Camire, Strategist & Founding Team, Sylvain Labs
1:00 - 1:30 Workshop: "Business Model Innovation" by Meg Luce, Business Models Inc
1:30 - 2:30 Panel: Transforming Cities for the Better Through Sustainable Technologies ft. Un Women, Columbia University, Endeavor, Chinatown Bureau, Bright Power
2:30 - 3:00 Coffee/Tea Break
3:00 - 3:30 Workshop: "Engaging Audiences with Immersive Experiences" by Ana Calvo de Luis, COOLTURE IMPACT
3:30 - 4:30 Panel: Moving from a Star Trek World and Into a Harry Potter Future with Immersive Experiences ft. BBDO NY, Captivision, 100 Stories, Bess Studio, New School, Games for Change
4:30 - 5:00 Networking & Refreshments

Media Partners
Interested in sponsoring BDT 2018? Email us at hello@bdtconference.com

General Inquiries
Please email hello@bdtconference.com with any questions, comments, or press inquiries.
Refund Policy
Tickets to this event are transferable but are non-refundable.
Volunteer Opportunities
If you are interested in volunteering at BDT 2018 please email us at hello@bdtconference.com