Business, Design & Tech Transforming The World 2013

Tuesday, February 19, 2013 from 6:30 PM to 10:00 PM (EST)

New York, NY
Who's Going
Loading your connections...
Event Details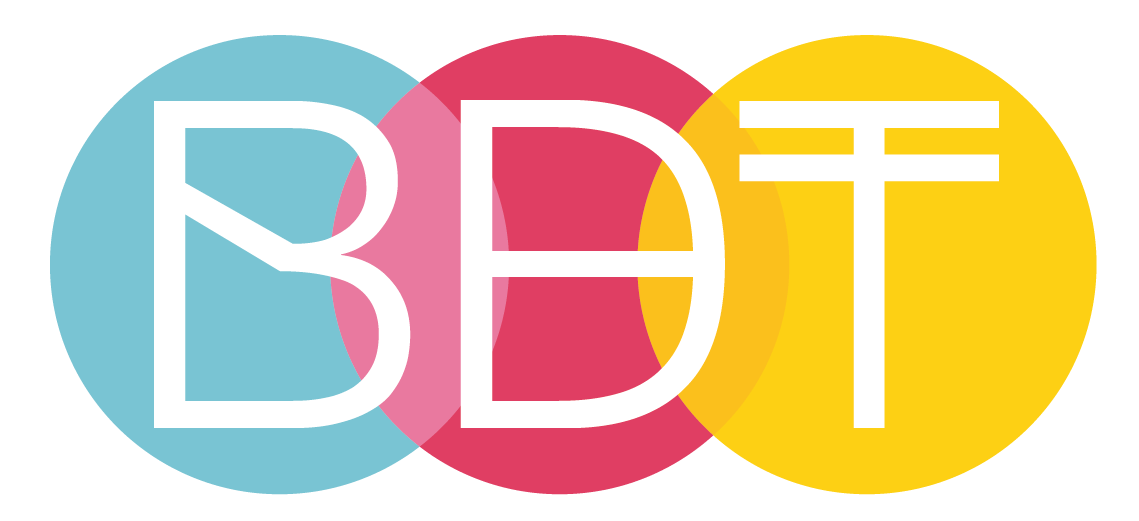 More than ever these days'  we are learning that aid is not enough when it comes to addressing the world's problems  but creating jobs, products and/or services that have a positive impact, on society, the environment and is profitable. But what does it take to bring positive change and achieve scale as a company or organization? How can we use business, design, and technology in making a better world? Are some problems beyond our reach, like poverty?
On Tuesday, February 19th, 2013, Business, Design & Technology Transforming the World launches in NYC.  Join the conversation with visionary leaders, corporations, government agencies, and not-for-profit organizations to learn how they evaluate problems, spot opportunities, and work together to develop good business, design and technology and organizational success. 
---
Date Tuesday, February 19th 2013
Time 6:00pm - 9:30pm

Venue CSI Pop-Up Space NY 601 West 26th Street, Suite 360, NY, 10001
Follow  @smplctlab 
Hashtag  #BDTconference 
---
Schedule 
6:00 - 6:30 Welcome and Overview
6:30 - 7:10 Keynote: Tonya Surman
7:10 - 7:50 Presenters: RoboGals; CodeMontage; Seeds; MPowerd            
7:50 - 8:30 Panelist: Rubina, mPowering, Engineers4Change, Soccket, Reboot
8:30 - 9:00 Closing Remarks
---
Emcee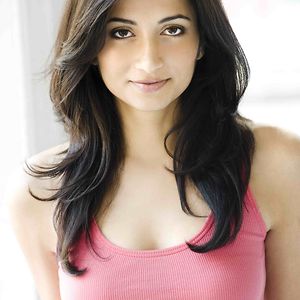 Jessica Minhas, Social justice activist, Speaker and TV Host.
Jessica Minhas is a recognized social justice activist, speaker and TV host. Her work has taken her around the globe exploring issues of human trafficking, child labor, medical tourism, Middle Eastern conflict, inter-religious reconciliation, youth advocacy and more. She has worked with the US Department of Defense, UK House of Commons, Foundation for Relief and Reconciliation, Ubuntu Education Fund, Vital Voices, Somaly Mam Foundation, Seeds of Peace, MTV and PBS. Jessica was a recipient of a Noble Award on behalf of The Blind Project and was honored by the Vital Voices Global Leadership Awards. Learn more about her efforts at jessicaminhas.com Follow her @jessicaminhas 
Keynote + Moderator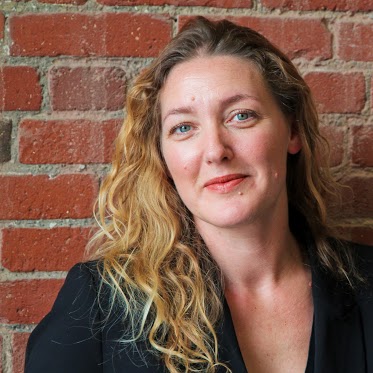 Tonya Surman, Founding CEO of The Centre for Social Innovation
Tonya Surman is a social entrepreneur, community animator and network choreographer. With a passion for bringing life to world-changing projects, Tonya is the founding CEO of the Centre for Social Innovation (CSI), which catalyzes and inspires social innovation in Toronto, New York City and around the world. CSI creates community workspaces, incubates emerging enterprises, and develops new models and methods with world-changing potential.Tonya is a Global Ashoka Fellow – the highest recognition in social entrepreneurship for her innovative work building models of collaboration. She was recognized as a 'Leader in Social Change' from the Canadian New Media Awards in 2010. And in 2009, CSI was awarded the 'City Innovation' award from the Canadian Urban Institute. Tonya's work fundamentally embodies collaboration, entrepreneurship and systems change. The Centre for Social Innovation is the first of its kind in the world – a pioneer in the co-working movement, a driver behind the move toward social enterprise and an innovator in the creation of a citizen-based Community Bond – a practical social finance tool that was created to purchase CSI Annex – a 2nd location to serve Toronto's vibrant social innovation community in Toronto. Since the opening of CSI Annex in 2010, CSI has continued to grow; CSI's third location opened its doors in Regent Park in September 2012, and its fourth – and first international – location is set to open in New York City in April 2013. Follow her @tonyasurman @csisl
Presenters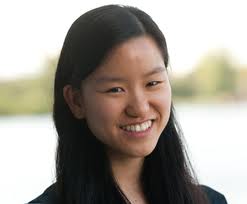 Marita Cheng, Founder of 2Mar Robotics, Founder, Board Member of Robogals Global
While still a university student, Marita Cheng has demonstrated vision and leadership well beyond her years and is dedicated to encouraging young women to consider a career in engineering. She founded Robogals Global in 2008, as a response to the traditionally low levels of participation by women in engineering and technology. Robogals uses fun and educational activities to teach schoolgirls about engineering and the difference that engineers make to our lives. Already Robogals has run robotics workshops or spoken to over 5,000 girls across 90 schools in Australia, and now has chapters at 15 universities across Australia, UK, USA and Japan. Marita's own career path includes studying Mechatronics Engineering and Computer Science at the University of Melbourne. In January-February 2012, Marita travelled overseas on the Nancy Fairfax Churchill Fellowship to learn from other organisations similar to Robogals.  A former panellist on ABC TV's New Inventors program, Marita plans to start a robotics company in the future, creating robots that will take care of many everyday and mundane tasks.  On Australia Day 2012, Marita was named Young Australian of the Year. Follow her @maritacheng @robogals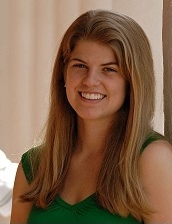 Vanessa Hurst, Founder of Code Montage, Developers for Good and Girl Develop It
 Vanessa is a data-focused technologist turned social entrepreneur, currently building CodeMontage to promote open social innovation and help developers improve their skills while improving the world. She believes coding is one of the most efficient and effective ways to improve the human experience. Vanessa founded and runs Developers for Good, a network of technologists who use their skills to further social missions. She also co-founded Girl Develop It, which provides accessible and affordable in-person software development courses through fourteen chapters worldwide. Previously, she led data and analytics at Paperless Post. Follow @dbness @codemontage @devsforgood @girldevelopit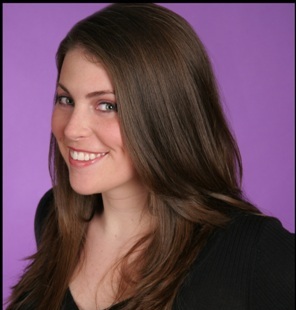 Rachel Cook, Founder of Seeds, Director/Producer of The Microlending Film Project.
Rachel is Founder/CEO of Seeds, a patent-pending social game and API for mobile-to-mobile microlending from the developed to the developing world.  Because the average social gamer is a 43-year-old woman, microlenders skew female, and women gain the most from financial inclusion through microloans, Seeds is unique in that it is a high tech gaming startup for women that can transform women's lives. Rachel Cook is a Former Futures/Equities Trader who left that world to direct and produce The Microlending Film Project, a global exploration of the impact of microloans on women, which was shot on four continents.  Her filmmaking team, largely composed of volunteers, included a Director of Photography with more than 50 studio Hollywood films on his resume (Fargo and Terms of Endearment among them), an Editor who had cut several films for the Oscar-nominated director Jon Alpert, and a Composer who had produced for the Grammy-nominated Shiny Toy Guns. Follow her @playseedsyo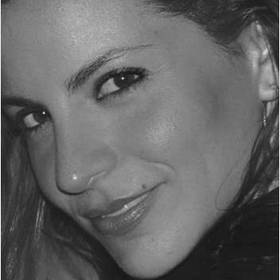 Jill Van De Brule, Co-Founder/Director of Communication / Social Impact of MPowerd
 Jill Van den Brule is a social entrepreneur and human rights advocate focused on leveraging partnerships for social impact. She a Co-founder of MPOWERD Inc http://www.mpowerd.com , a Benefit Corp, focused on eliminating energy poverty worldwide by providing cutting edge renewable energy solutions and partnering with non-profits to reach the "final mile." She was part of the UNICEF's senior level management team responsible for youth policy development for the rebuilding of post-earthquake Haiti. Jill represented UNESCO in the groundbreaking UN Convention of the Rights of Persons with Disabilities. Most recently she was a panelist on a high level panel at the Rio+20 Summit with the UN Secretary General. She taught a Masters seminar at Sciences Po, Paris and has been a visiting lecturer at numerous universities. She has also curated and organized numerous art expos in Paris, New York and Milan. Jill has produced several documentary films for the UN and her work written and photographic work has been featured in books, journals, magazines and online publications. Ms. Van den Brule currently blogs for the Huffington Post. An innovative thinker and global nomad, she has been to 70+ countries and is working on a children's book series, based on her field experiences, aimed at inspiring the next generation of engaged citizens. She holds a Masters degree from the Fletcher School of Law & Diplomacy and one from L'Institut d'Etudes Politques de Paris and an Honours Degree in from Barnard College, Columbia University. Follow her @mpowerdinc
Panelists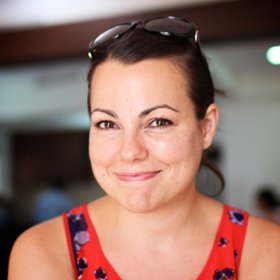 Kari Litzmann, Founder and CEO of Rubina, Founder of GIVE GOOD Market
Kari Litzmann is a graduate of Pratt Institute's Design Management Masters Program and has spent the past seven years working as a branding and graphic design consultant, mostly for organizations that focus on the development of women like Women's World Banking and Barnard College. In 2011, Litzmann founded her design social enterprise,Rubina, that will soon be launching a platform to sell unique, limited-edition products created by designer and artisan collaborations around the world that provide a sustainable income for marginalized women and preserve their traditional crafts. Follow her @karilitzmann @rubinatweets @givegoodmarket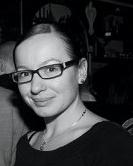 Iana Aranda, Senior Program Manager of the Engineering for Global Development sector at ASME and Program Architect for Engineering for Change
Iana Aranda is a Senior Program Manager of the Engineering for Global Development sector at ASME (American Society of Mechanical Engineers), a not-for-profit professional organization that enables collaboration, knowledge sharing and skill development across all engineering disciplines, while promoting the vital role of the engineer in society.  Her primary focus at ASME is on the design, development and implementation of a portfolio of programs in the humanitarian and global development space. Additionally, she serves as a Program Architect for Engineering for Change, LLC (E4C) a global alliance that facilitates the development of appropriate solutions to improve quality of life in under-served communities worldwide. Iana has guided the development of E4C's digital platform and driven content related partnerships with global technical societies, NGOs and other organizations at the intersection of technology, design and international development.  ASME is also the initial founding partner of E4C. Follow her @iana_aranda @asme @engineers4change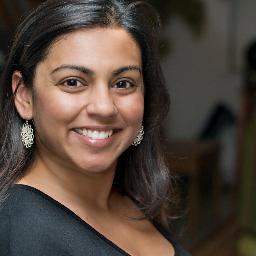 Kamael Sugrim, Co-Founder of mPowering and Board Member at EcoEnergyFinance.
Kamael Sugrim is the co-founder of mPowering, an innovative non-profit leveraging mobile technology and rewards based business models to help the ultra-poor.  She served as the organization's CEO, President and Board Member until March 2012. For her work at mPowering, Kamael was featured on NBC Nightly News' Making a Difference with Brian Williams, The Discovery Channel and several social and technology publications.  She is also a Board Member at EcoEnergyFinance, a non-profit social enterprise that delivers solar energy solutions to empower the rural poor in Pakistan. She is an active team leader for Stanford's Alumni Consulting Team projects, providing pro-bono consulting to local and international non-profits.  She shares her views on technology's role in alleviating global poverty at techdoesgood.com and on twitter @ksugrim. Before co-founding mPowering, Kamael was a member of the marketing team for Salesforce.com & SAP, where she designed, developed, and executed comprehensive marketing strategies for their platform technologies.  She began her career as a Wall Street analyst at Credit Suisse First Boston and Neuberger Berman. A graduate of Barnard College, where she earned a BA in economics, Kamael also holds an MBA with Public and Global Management certificates from Stanford University's Graduate School of Business. Follow her at @ksugrim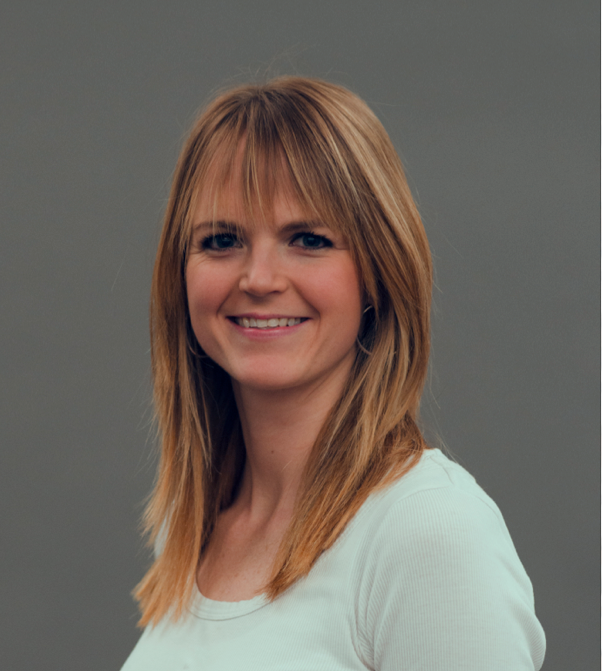 Alison Dalton Smith, Director of Communications at Uncharted Play, and Soccket
Over six years of small business management. Four years of international executive program management.  International working experience in Asia, Latin America, and Europe.  Speaks Mandarin Chinese and Spanish.  Recipient of The New School Director's Scholarship (2010-2012), Green Fund (2011), Freeman Foundation, NY Lottery, and STAR Grants (2001-2005). Education: MA International Affairs, The New School (2012); BA East Asian Studies, summa cum laude, University at Albany (2005). Follow her @soccket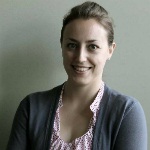 Kate Krontiris, Principal at Reboot and co-author of Tunisia: From Revolutions to Institutions. 
Kate oversees Reboot's US-based client engagements, and is responsible for curating a public conversation about the complex and varied ideas that Reboot weaves together, from ethnography to design to technology to policy analysis. In addition, she drives the development of organizational culture at Reboot. Prior to Reboot, Kate built a portfolio of work around judicial innovation at Google Ideas, a new think/do tank that explores the role that technology can play in tackling some of the toughest human challenges. In 2010, she led a team of US Department of State and NGO professionals to develop the concept of "mobile justice," using connection technologies to link survivors of sexual violence to judicial systems. Kate has extensive experience in mediation and problem-solving justice, and spent several years working in schools, community centers, courts with the Center for Court Innovation. She serves as a member of the Harlem Justice Corps Community Advisory Board and is also an alumna of AmeriCorps National Service Program. Most recently, Kate co-authored Tunisia: From Revolutions to Institutions, Reboot's report on how technology is transforming post-revolutionary Tunisia.  Her work has also been featured in the Harvard Journal of African American Public Policy, the Huffington Post, and Change.org. She shares her musings on digital beauty, current events, and the whimsy of art and life at katekrontiris.tumblr.com. Kate has a Masters in Public Policy from Harvard University and an MBA from MIT's Sloan School of Management. Follow her @katekrontiris, @thereboot
---
Partners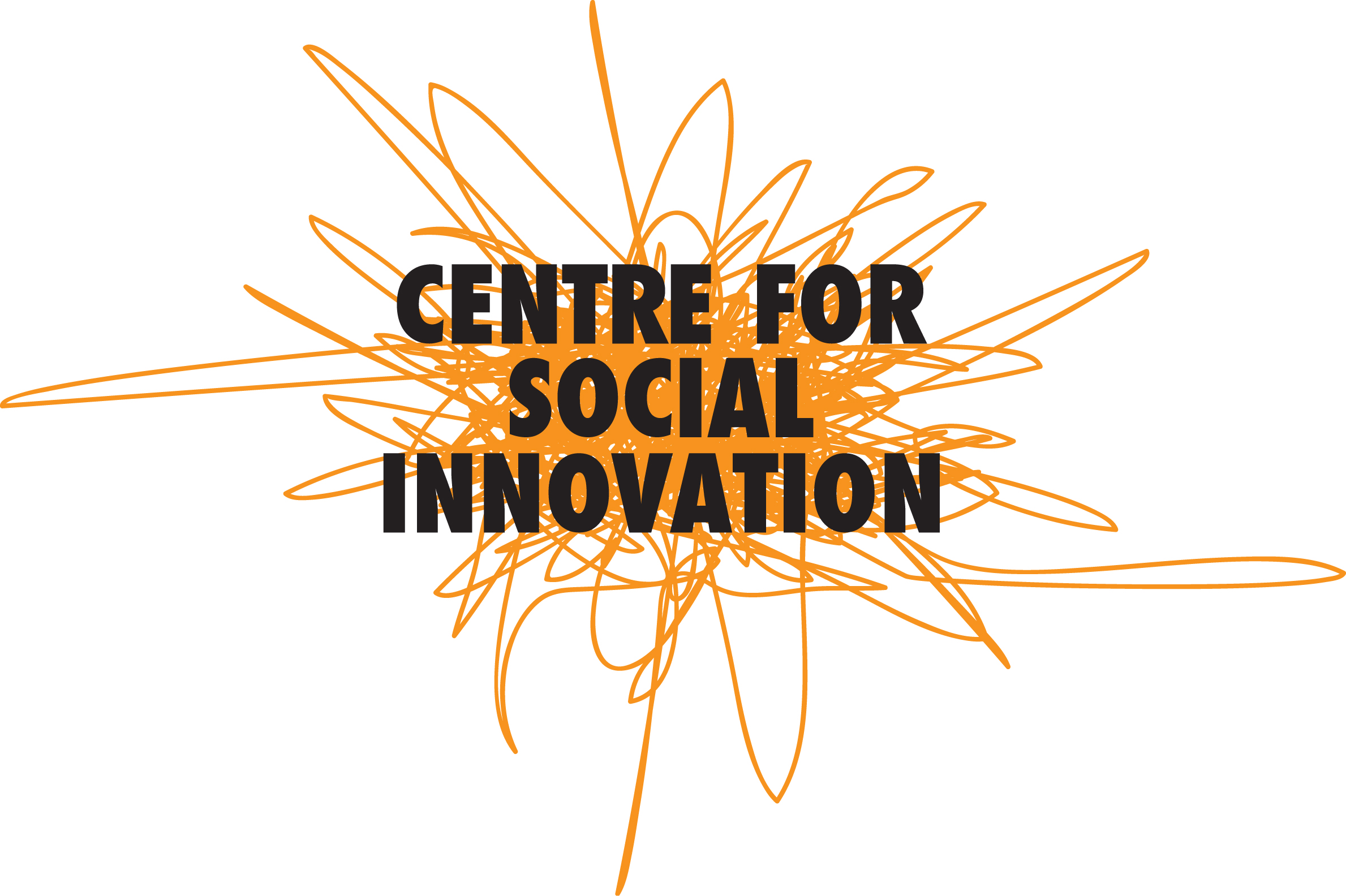 The Centre for Social Innovation provides its members with the spaces, relationships and knowledge they need to translate ideas to impact. We're part coworking space, part community center and part incubator for people and organizations that are changing the world. We know that society is facing complex economic, environmental, social and cultural challenges. We also know that new innovations are the key to turning these challenges into opportunities to improve our lives, our communities and our planet. We're inviting New York City's social entrepreneurs, nonprofits, creatives and innovators to help us build CSI Starrett-Lehigh into a nexus of innovation and transformation. Together, we'll catalyze new ideas for a better world.
In Kind Sponsors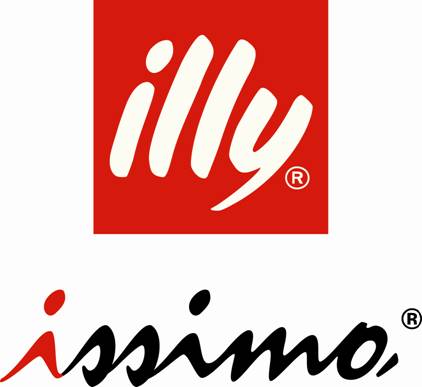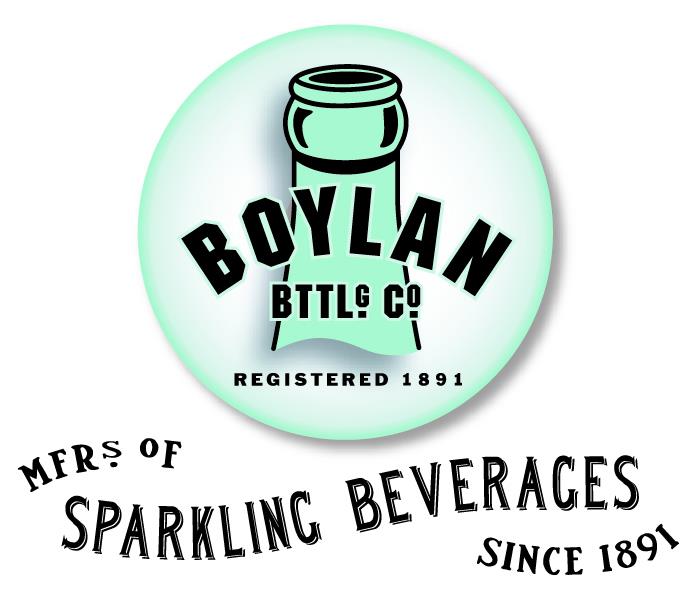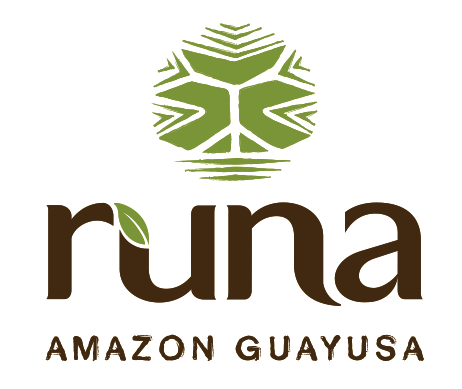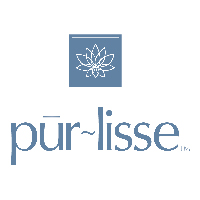 ---
General Inquiries 
Please email hello@smplctlab.org with any questions, comments, or press inquiries.
Refund Policy  
Tickets to this event are transferrable but are non-refundable.
Have questions about Business, Design & Tech Transforming The World 2013?
Contact SMPLCT Lab
Attendee List
Sort by:

Date

|

First Name

|

Last Name
When & Where


Centre for Social Innovation Pop-Up Space New York
601 West 26th Street
#360


New York

,

NY

10001

Tuesday, February 19, 2013 from 6:30 PM to 10:00 PM (EST)
Add to my calendar
Organizer
SMPLCT Lab
We are a global design firm that takes a human-centered, design-based approach to help create sustainable products, services and experiences for people and planet.